22Aug11:27 amEST
A Teton Market Range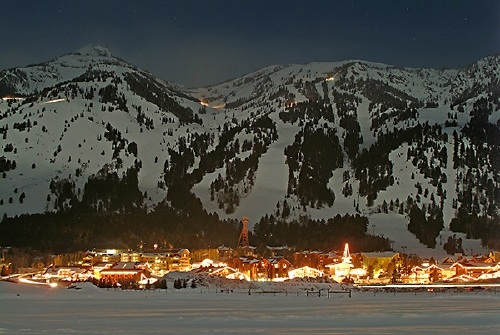 It may seem like the indices are chopping around in ranges as wide as, well, Teton Range out in Wyoming, which is exactly where various Fedheads are gathered right now to enjoy their annual end-of-summer meeting.
As we speak, the jaw-boning is likely causing some early jitters, as tech stocks came out of the gate in a lethargic manner and proceeded to lead the rest of the indices into red. A bunch of healthcare and bios which looked hot yesterday are giving up some ground today, for example.
However, the early dip also represents a good opportunity for bulls to establish a higher low within the summer, Teton-esque range.
On the QQQ hourly chart, updated below, note the massive triangle consolidation forming since at least late-July. Despite the swift move lower earlier this morning, if bulls can effectively keep holding $187 now one can argue we have the makings of a legitimate higher low in this range.
Of course, it is still early and bulls will ideally need to regain $188. too. But the early weakness may not prove to be such a bad thing after all for bulls. As is always the case with ranges, we want to see how the range develops and which side eventually loses power. If bears can no longer push us to the low end of the range, it typically emboldens bulls to eventually resolve it higher.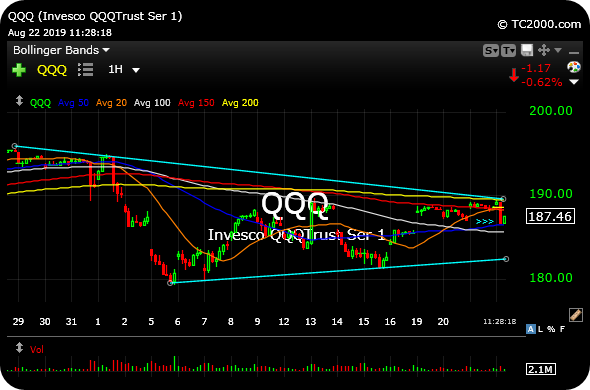 Zig for Apple Card; Zag for ... The Enemy of My Enemy is No ...