05Sep11:00 amEST
Here Comes That Knock Again...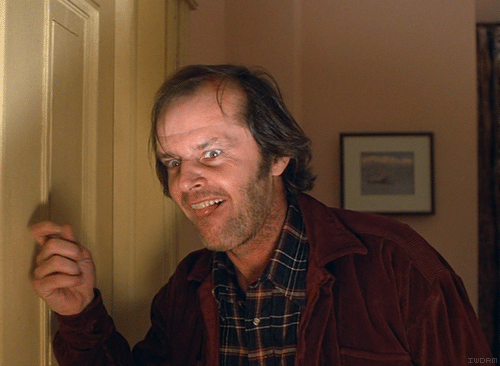 Despite an ugly post-earnings move lower in software growth play MDB, which seems to be upsetting some of the upside momentum software enjoyed yesterday, the China trade talks optimism combined with some upbeat macro data is sending the major averages much higher this morning. Both QQQ and SPY are breaking their respective ranges higher to print five/six-week highs.
At issue now is whether the rally, of course, can hold throughout the session without suffering a complete fade. But beyond that, the downtrodden small caps housed in the IWM ETF need to close back over their 200-day moving average for bulls to make a legitimate claim at technical progress.
On the updated IWM daily chart, below, note how many times small caps have knocked on the door for a move back over the 200-day (yellow line, arrows) since early-August. What would make it different this time? Simply put, to avoid immediate fading at the 200-day and then to eventually hold and base back above it.
To be sure, this market still has its warts, be it the lackluster action in bios, energy, retail, or non-precious materials this summer. Chips seem to be hyper-sensitive to the China rumors, good or bad, which is expected given their correlations.
But with Treasuries finally getting hit, bulls have their best chance in a while to make meaningful progress across the board just when it looked like Tuesday's selloff would set the tone for another rough month.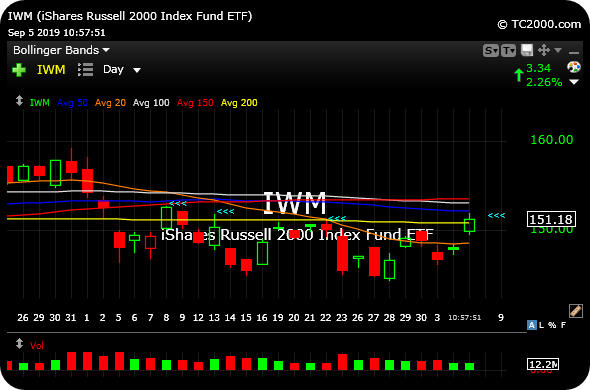 Stock Market Recap 09/04/19 ... Stock Market Recap 09/05/19 ...