06Sep10:32 amEST
A Lonely Place for Bears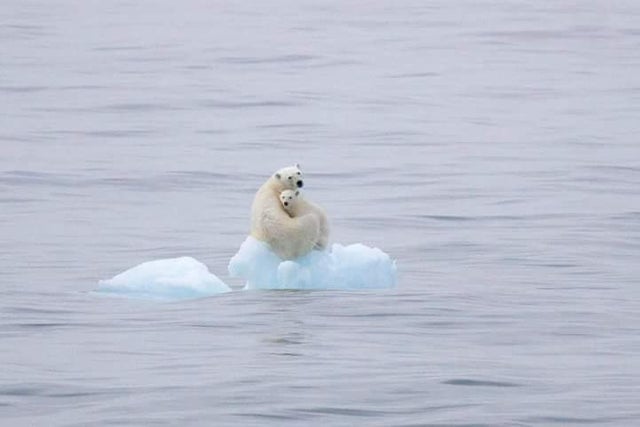 One of the more interesting aspects about the way the current market is constructed is that despite some notable bearish signs, such as the small and micro-cap ETFs spending most of their summers below a declining 200-day moving average (typically a rather serious technical predicament), other parts of the market have proved to be remarkably resilient in the face of apparently wildly bearish news flow.
Specifically, the Philadelphia Semiconductor Index (SOX), which is a capitalization-weighted index composed of thirty semiconductor companies, failed to hold below its prior dot-com higher from the turn of the century despite persistently negative headlines regarding China and the trade war earlier this summer. Recall that chips have a more intimate correlation to China due to how many semiconductor fabrication plants and foundries are located there.
If bears cannot push chips back below the dot-com highs, it is tough to take any recession or bear market claims seriously anytime soon, despite the nagging chop in the broad market and despite the mixed earnings action in software.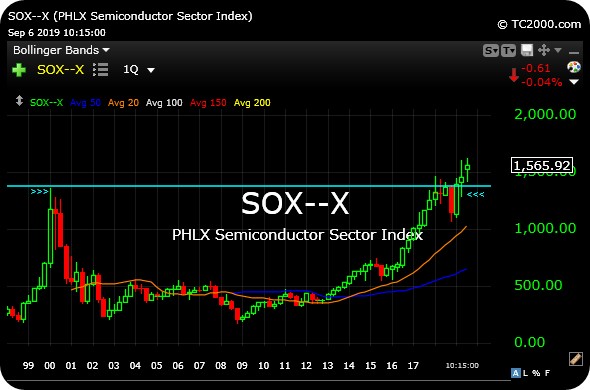 Stock Market Recap 09/05/19 ... Sunday Matinée at Market Ch...