09Sep10:46 amEST
Eyes Wide Shut Market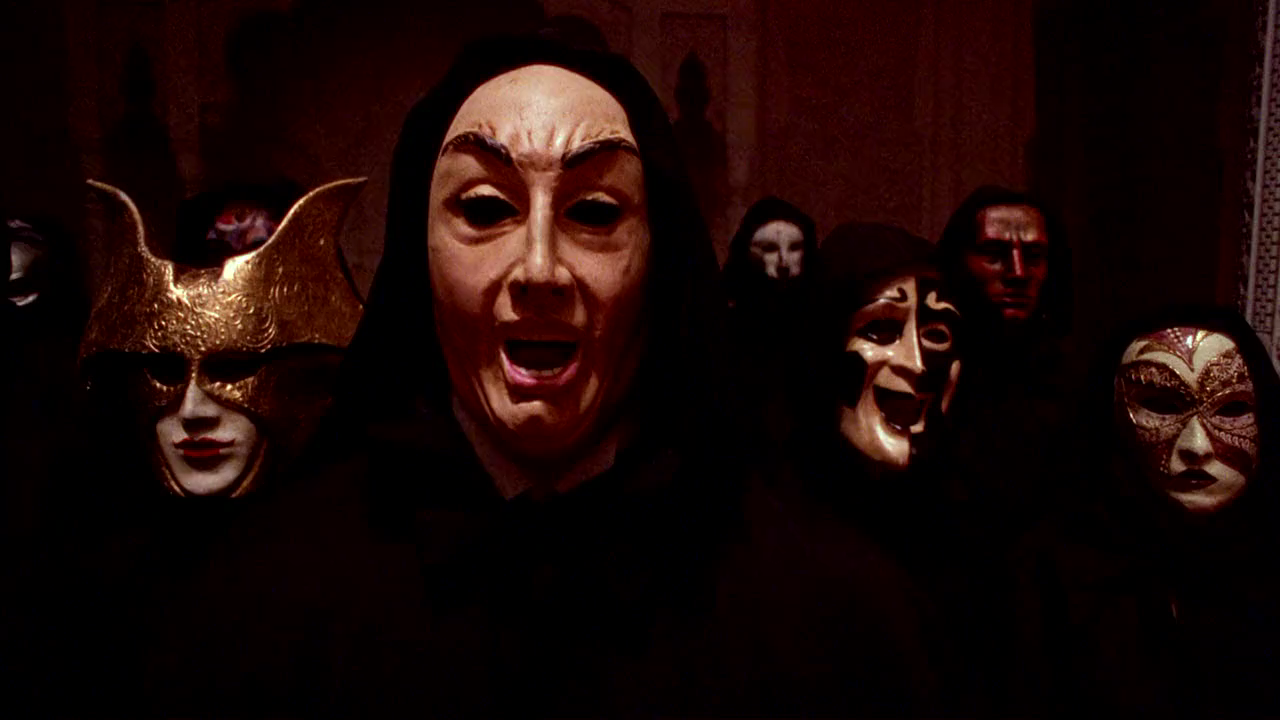 Glaring relative weakness in the software space and indeed many growth stocks again this morning continues to throw cold water on any noted technical progress the major averages appear to be making. Thus, despite the QQQ (ETF for the top Nasdaq stocks) flagging tightly above its 50-day moving average after last week's rally, it is impossible to ignore growth stocks like MDB OKTA TTD TWLO, and any others, taking it on the chin as we speak.
The reason for this growth weakness could be anything from valuation concern, seasonal weakness, pre-FOMC jitters (next Wednesday, 09/18), rotation, or perhaps a shakeout before they go higher into Q4. Either way, seeing these stocks get drilled in the manner they have is not particularly inspiring to putting on various new swing longs--There is only so much that the indices can mask without making even traders with eyes wide shut notice the damage.
As a result, we know that something has to be doing well, seeing as the indices are green yet software is being pummeled. We noted chips last week, and they are green again here in the SMH ETF. But banks are an interesting sector.
For a while now, we have not focused much on banks with Members, as the sector got whacked hard in late-July as rates began to sink. Recall that banks and bonds tends to move inversely, as a general rule. Hence, banks initially do well when rates rise (meaning bond prices are falling).
Given that TLT is finally backing off after a potent summer rally, rates are inching up into the FOMC, at least for now. Goldman, below on its daily chart, is looking the best it has in a while, and I am finally warming up to banks as a rotation beneficiary with software firmly in the doghouse.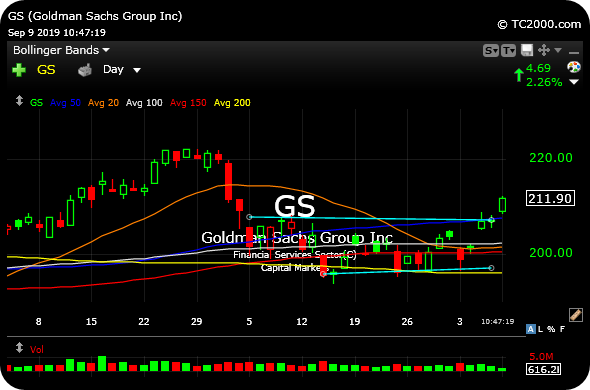 Sunday Matinée at Market Ch... Stock Market Recap 09/09/19 ...