24Sep11:06 amEST
Staying Relevant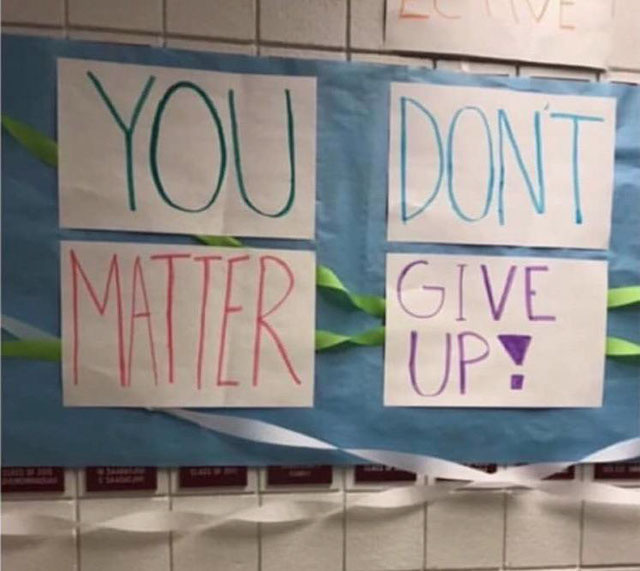 With only a few more sessions left in the third quarter of trading, it is worth revisiting some downtrodden former glamorous market growth leaders.
Specifically, Netflix, Roku, and Square have all taken on the chin in recent weeks and months. In the case of NFLX the damage started with seemingly innocuous pullbacks in July. With respect to SQ, an early-August earnings selloff never bounced back and only kept pushing lower yet. And with ROKU, the last two weeks have been seemingly nonstop heavy duty selling, with the name down roughly another 6.5% today as I write this.
What can we glean from this price action? First and foremost, it is a good reminder that momentum cuts both ways in the market, with the old axiom of stocks taking the stairs up but the elevator down tweaked for momentum plays as something akin to, "momentum winners take the elevator up but are thrown down an empty shaft on the way down."
Beyond that, at this point we want to consider the opportunities on the long side as we head into the fourth quarter After all, gauging the NFLX ROKU SQ charts leads one to believe that the selling may be a bit overdone near-term and that the end-of-month/quarter gamesmanship by fund managers may have seen these stocks dumped off the books en masse.
If that is the case, then we want to look for clues of stabilization. These are not high probability trades, but they can still be fruitful once we see more signs of the selling abating. SQ is the first one of the three to go green in a fading tape this morning. That is a good first step. If ROKU NFLX can turn in respectable closes and start to firm up in the coming days, they are also in play for reversion bounce plays.
At the moment, though, SQ is more of my focus if it can hold over $58 this afternoon.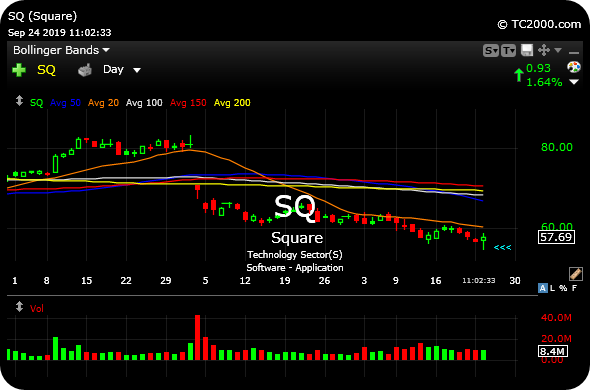 Cooling Off, One Way or Anot... Weekend Overview and Analysi...