01Oct11:07 amEST
Manufactured Chop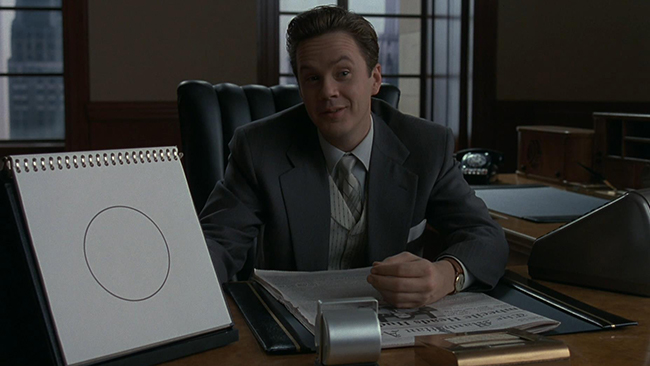 Weak ISM manufacturing data figures to have been the culprit to reverse a strong open in the IWM as well as the market at-large this morning. As I write this, the small caps are now slightly in the red on the day, setting up another test of mettle in terms of whether dip-buyers have the gumption to step back into what remains a notably choppy market even as we flip the calendar to both the new month and quarter today.
On the QQQ ETF, we continue to key off the $189 level, an area we have been flagging for Members for a good while now as being a likely decisive battleground to determine tech's next big move. Despite most online brokerage stocks (housed in the Nasdaq) getting manhandled this morning as that sector undergoes a significant change in their business models, meaning AMTD ETFC IBKR SCHW are all getting crushed and were already unimpressive charts, it is a positive sign to see some of the beaten-down software growth stocks like OKTA, updated below on its daily chart, not only hold yesterday's lows but actually following-through higher today.
Recall our discussion yesterday here regarding names like MDB OKTA TTD TWLO, etc., with respect to looking for signs of stabilization after weeks of heavy selling. Indeed, if QQQ can reclaim $189 today then I suspect these positive software divergences will prove to be a rather short-term bullish tell for the rest of the week. Again, yesterday morning's lows on all of these names must hold, or all bets are off.
But to see them ignore this morning's broad market fade is something we have not see from this group in over a month.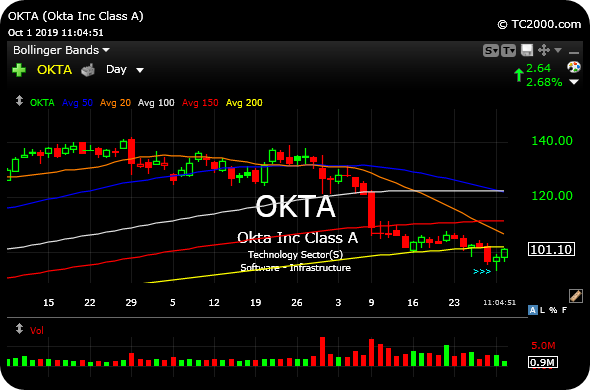 A Gold Top? Maybe. Maybe Not... So Close You Can Almost Tast...