29Oct11:27 amEST
Banks for the Memories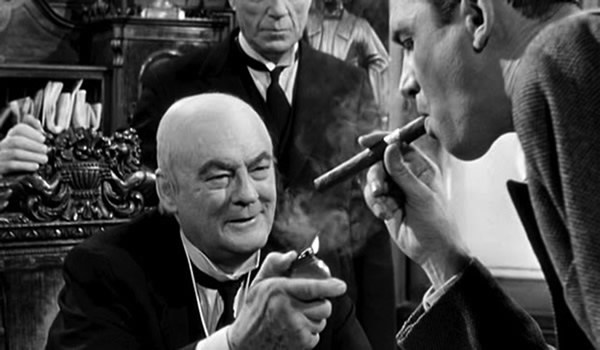 It is worth reiterating a point we have made previously over the years: The financials in the XLF ETF are pretty much the only major part of the market not to have overtaken their prior all-time highs from last decade.
Naturally, with the banks at the epicenter of the financial debit crisis in 2008, it only makes sense that they would be the last to accomplish that feat.
But as we have discussed before, it is hard to ignore just how well the banks have based just under those prior highs, as seen on the updated XLF monthly chart, below. News crossing this morning should only help, as Bloomberg reported that Treasury Secretary Steven Mnuchin is open to loosening crisis-era regulations that have stiffened liquidity rules for big banks to relieve cash crunches in the repo market.
Eventually, though, regardless of the news the XLF will need to pierce up through $30 and sustain momentum to leave the financial debt crisis in the rear view mirror once and for all. Prominent names like BAC C GS JPM MS WFC should all be solid performers. But I expect the likes of Berkshire Hathaway (A and B shares) to fare well, too.
Other XLF components like assorted insurers and exchange stocks should move with the group, likely accompanying an increase in rates as TLT drops.
And then there are the regional banks, the smaller ones housed in the KRE ETF, which may very well be offering the best bang for your buck at this moment in time. Indeed, that is an area we will be focusing on with Members as the financials continue to outperform.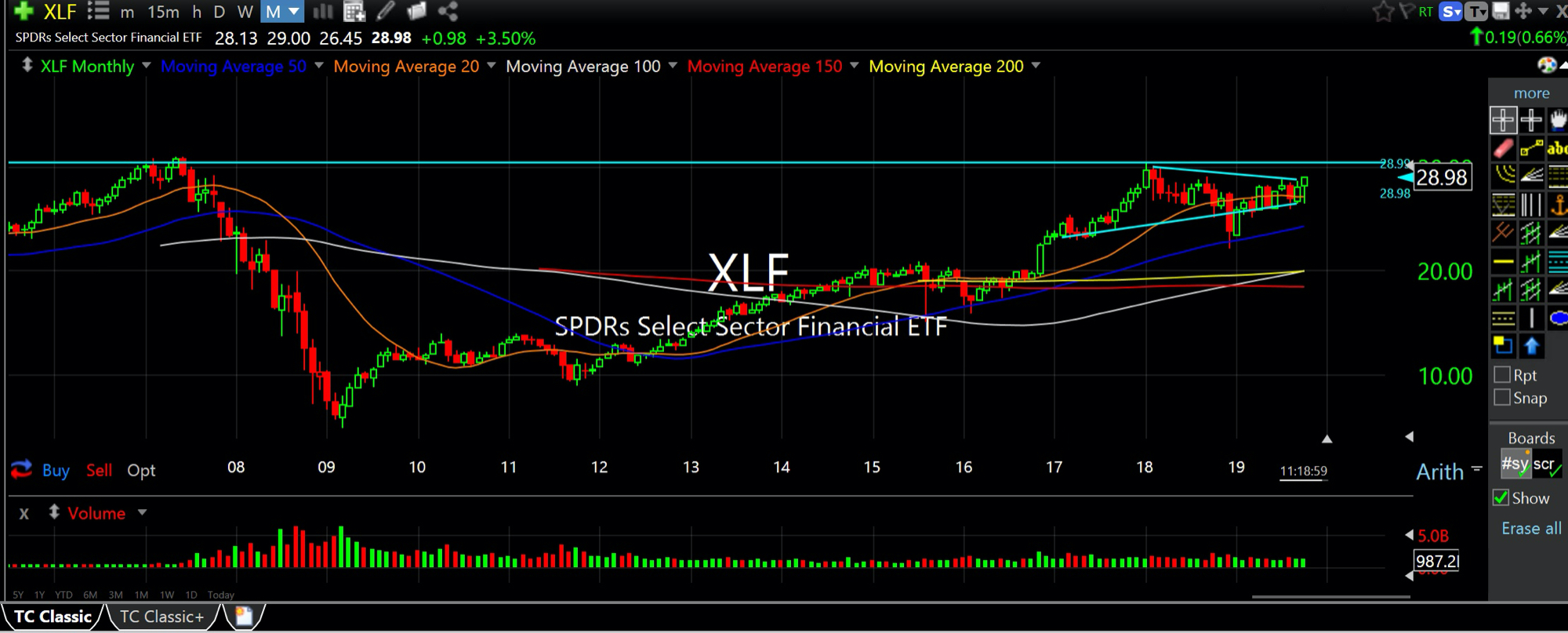 Stock Market Recap 10/28/19 ... Stock Market Recap 10/29/19 ...