25Nov2:52 pmEST
A Thanksgiving Side Dish No More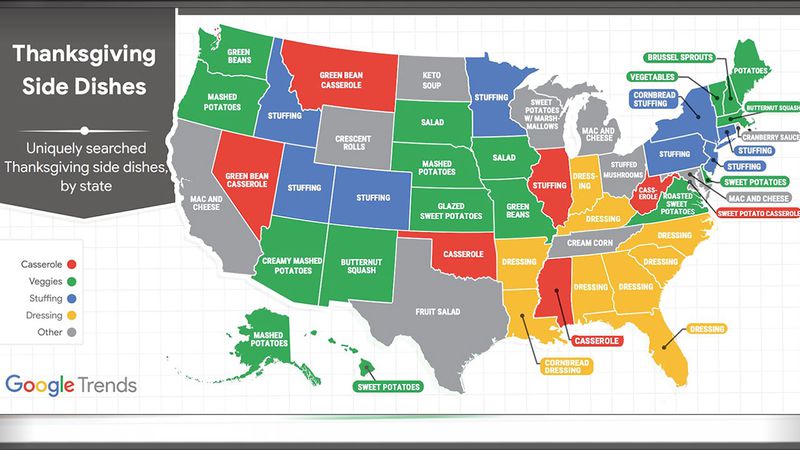 (Most popular Thanksgiving side dishes by state, according to Google Trends)
No longer an afterthought for this market, or worse yet an impediment for the bull case, the small cap issues housed in the Russell 2000 Index are making an emphatic move today to kick off the holiday week.
On the zoomed-out IWM (ETF for the Russell) daily chart, below, the well-defined $160 resistance level is finally being attacked with vigor. For a while now, we have been stalking this area as an excellent point of reference. But over the last two weeks, especially, we have been more biased with Members towards expecting an imminent breakout, given how well the small caps have tightly consolidated just under the $160 level of late without any heavy selling or rejection of note.
Naturally, the smaller cap bios have attracted inflows, though that sector carries its own set of inherent risks (e.g. KZIA). Still, a holiday week breakout for IWM just begs us to dabble in some smaller cap names to play along.
And, of course, even though it goes without saying, I am going to say it anyway: The small cap breakout must hold and avoid the dreaded head-fake and sharp reversal lower on accelerated sell volume. But until we see actual evidence of that it is likely futile to predict it.
Separately, the casino/gaming space has been unusually quiet for a good while now. However, I see some potential in the major and minor players across the board. We will certainly be following-up on this for Members shortly.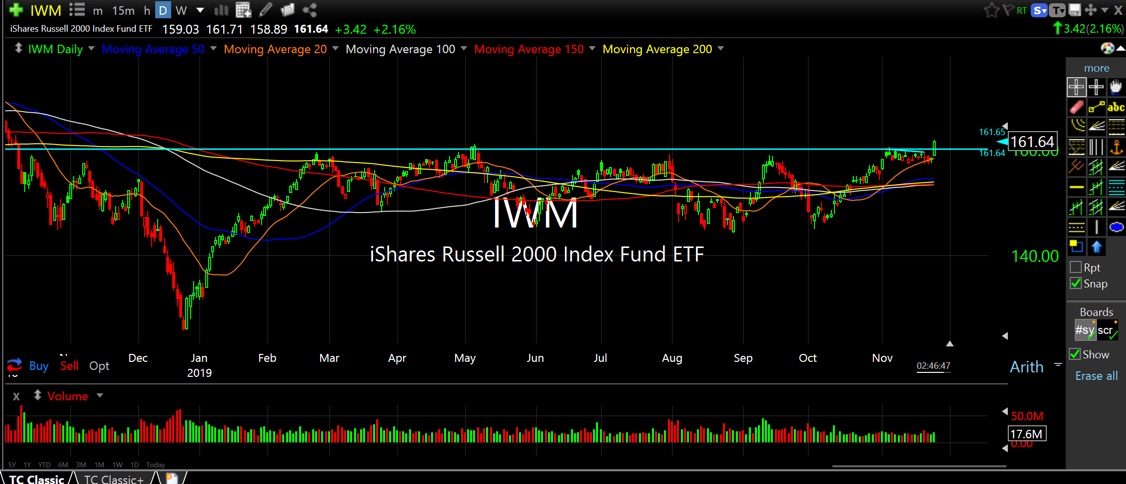 Bide Your Time, for the Bigg... Purple People Eaters Line Up...