25Dec1:53 pmEST
George Washington's Bold Christmas Gamble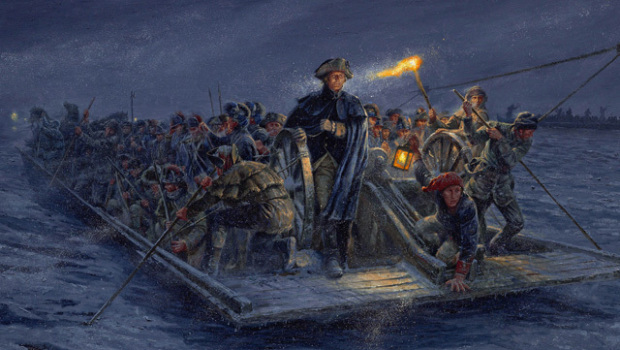 We often discuss the risk management aspects about trading and markets, be it position sizing, stop-loss placement, selectivity of actual trades placed, broad market and psychological considerations, not to mention external factors like earnings, known risk events, and so forth. All of those elements can go a long way towards sustainability as a market player.
However, there is a time and a place for making an occasional bold bet.
George Washington did just that on Christmas Night, 1776. It does not get any more iconic than that as far as the birth of America as well as changing the entire momentum of the Revolutionary War.
The video, below, is only four minutes in duration and well worth your time.
Join Kristopher White of the American Battlefield Trust as he dives into the realities and myths of George Washington's crossing of the Delaware River on December 25, 1776, an action which led to the turning point of the Revolutionary War. Find out the thrilling truth behind Washington's daring crossing on Christmas of 1776 and learn what was at stake should he have failed.
Merry Christmas and Happy Holidays to you and your loved ones!