17Mar12:49 pmEST
Unlikely Sources of Action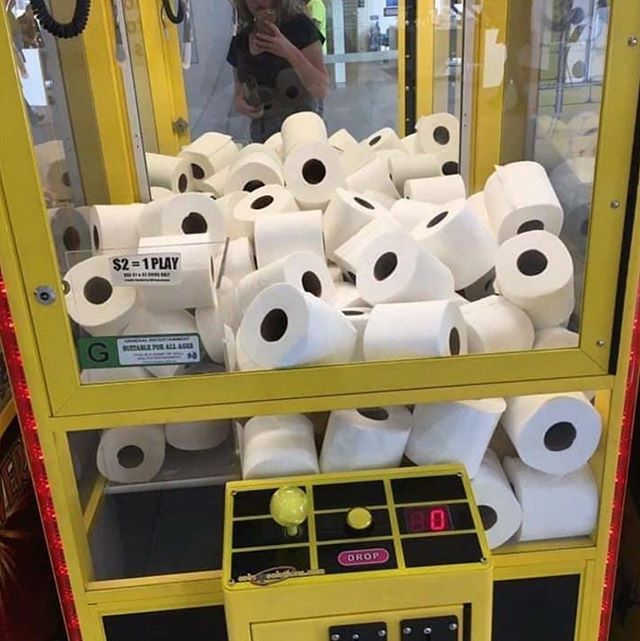 Amid one of the most historically volatile markets it is hard to fathom that the consumer staple stocks housed in the XLP sector ETF made some of the most pronounced moves during this morning's rally. With an elevated VIX, of course, it remains to be seen if the current broad market rally can actually hold this afternoon.
However, household and iconic brands like Clorox (CLX), Hershey (HSY), and Campbell Soup (CPB) are making some wild moves higher as we speak.
On the updated XLP daily chart, below, you can see the potential for further upside if, 1) The broad market can bounce or stabilize a few days, and 2) The perception of an extended nationwide quasi-lockdown drags on through April and possibly into Memorial Day (or beyond, which is tough to swallow at this point). Should that occur, the staples would no doubt continue to thrive as folks do everything from home.
Kimberly Clark (KMB) is a famous toiler paper and tissue producer. As toilet paper has become the early symbol if not outright mascot of the quarantine, I expect the name to do quite well.
Of course, if Boeing (BA) in the Dow makes new lows today or this week, it may wreak havoc on equities at-large as a symbol of underlying distress despite the Fed's action in the corporate paper markets today. As a result, even winning XLP names could get hit as they become sources of liquidity.
Hence, even names like CLX need the market to just simply stabilize a bit and avoid another leg down in BA.
Stock Market Recap 03/16/20 ... Stock Market Recap 03/17/20 ...