11May3:31 pmEST
Bread and Circuses...and Biotech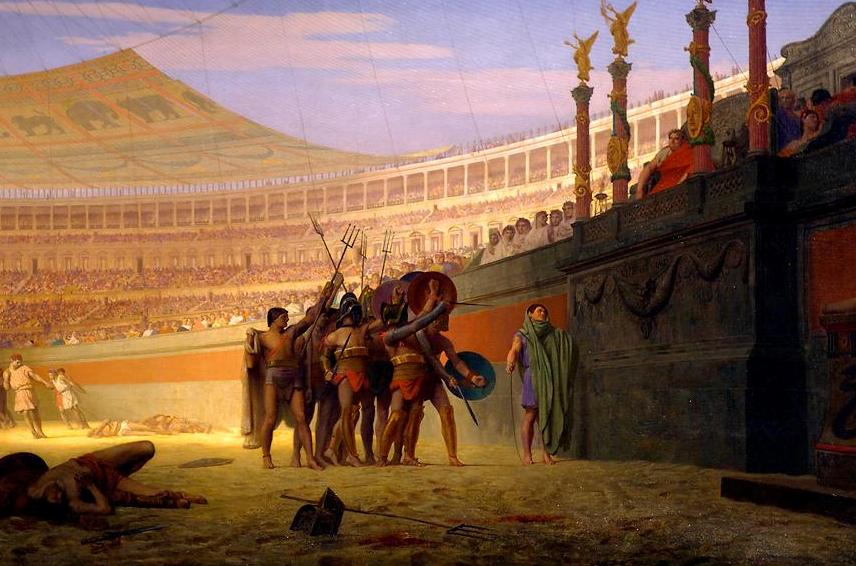 "Give them bread and circuses and they will never revolt." — Ancient Roman poet, Juvenal
The various entertainment in, say, the Roman Colosseum, was seen as the "bread and circuses" to keep the population of Rome rather happy and docile, staving off revolt during tough times.
In the current market and economic landscape, perhaps The Fed is giving market players their fair share of bread and circuses to stave off another bout of heavy selling like we saw in March. Then again, not all sectors have been sporting the famous V-shape charts we hear about so often.
Case in point: The regional bank stocks housed in the KRE ETF, below on the daily timeframe, are down more than 4% today. But you would never know it, for the most part, as we have heard nary a peep about it. Beyond that, the major indices are turning in an overall tight day of quiet price ranges since this morning's red open and subsequent Nasdaq-led move higher.
The biotechs in the IBB and XBI ETFs are basically at all-time highs, clearing (XBI) or challenging (IBB) resistance since 2015. In effect, biotech is our Colosseum with The Fed playing Emperor in the stands with the famous thumbs up or thumbs down verdict, at least for now.
This sort of bifurcation in the market has traditionally not lasted. But in this new paradigm of aggressive intervention into markets we must be willing to embrace new realities if only for near-term trades.