15May11:31 amEST
Hardcore Setup for a Hardcore Vision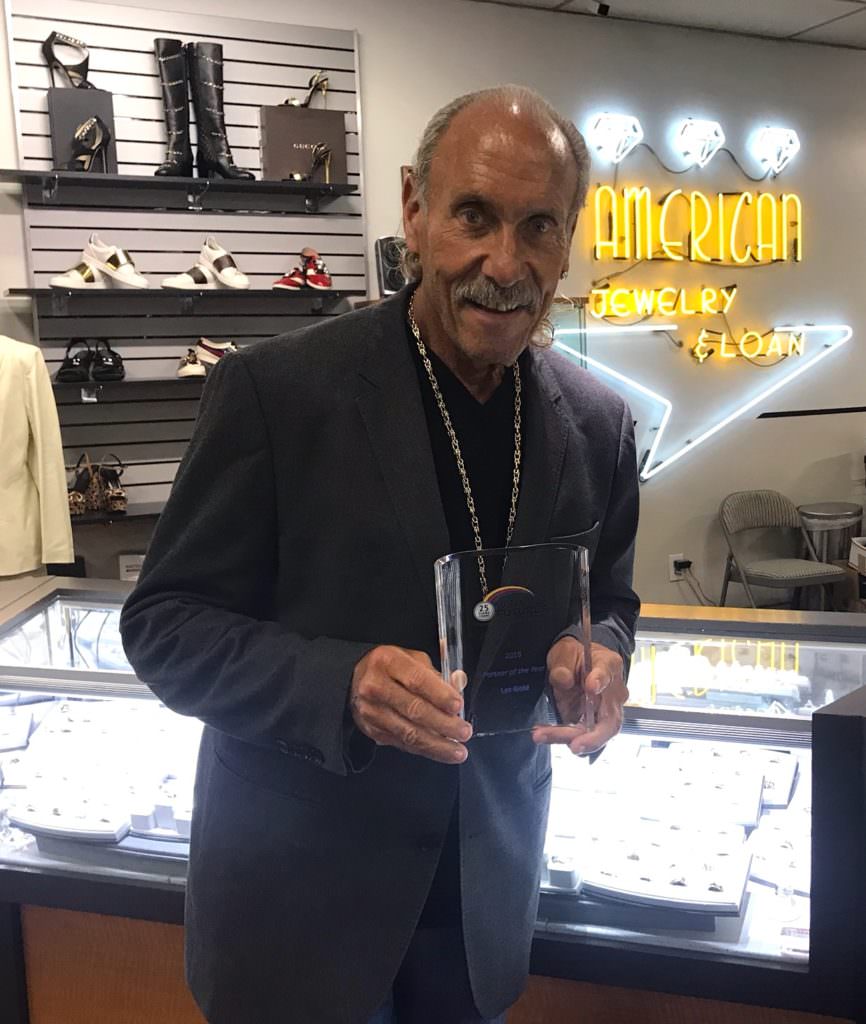 At the risk of being overly-dramatic, it is what is--We may be headed towards a perfect, albeit horrifying, storm of historical unemployment coupled with rising prices all around thanks to endless Fed and government attempts to simulate the economy and consumer. This could easily play out over the next six-to-eighteen months, or possibly longer.
As we noted earlier this week, the precious metals are both (gold and silver, that is) acing much better now than they did during the bout of weakness in risk assets back in March. This can likely be attributed to the lack of forced liquidations and indiscriminate selling this time around, per se, in addition to (of course) The Fed signaling that they will print at all costs and inflation-be-damned because deflation is supposedly the worst outcome possible. While I personally disagree with that notion, it is what it is and the powers that be do not want to see houses in The Hamptons crash, for example.
Thus, with middle and lower class workers getting squeezed every which way to Sunday, there just has to be a scenario where pawn shops thrive. Pawn shops were made fun and normalized with some popular reality television series over the last decade or so. But as the price of gold keeps trending higher coupled with cash-strapped consumers looking for money beyond whatever Uncle Sam decides to send them, the perfect storm for pawn shops may be upon us soon than later.
Texas-based EZCORP is your play, trading under ticker EZPW. A few years back when gold initially rallied, you can see EPZW rallied with it (early-2016) on the monthly chart, below. Since then, the pawn shop chain owner (all over North America, in Canada and Mexico too besides America) has drifted back down to those 2015/16 lows.
I am looking for EZPW to wake up and offer excellent value going forward to market players looking for a cross-sectional play of monetary-policy driven inflation (with supply shocks along the way in the supply chains) and tepid economic growth featuring delevering consumers needing to get liquid any way possible.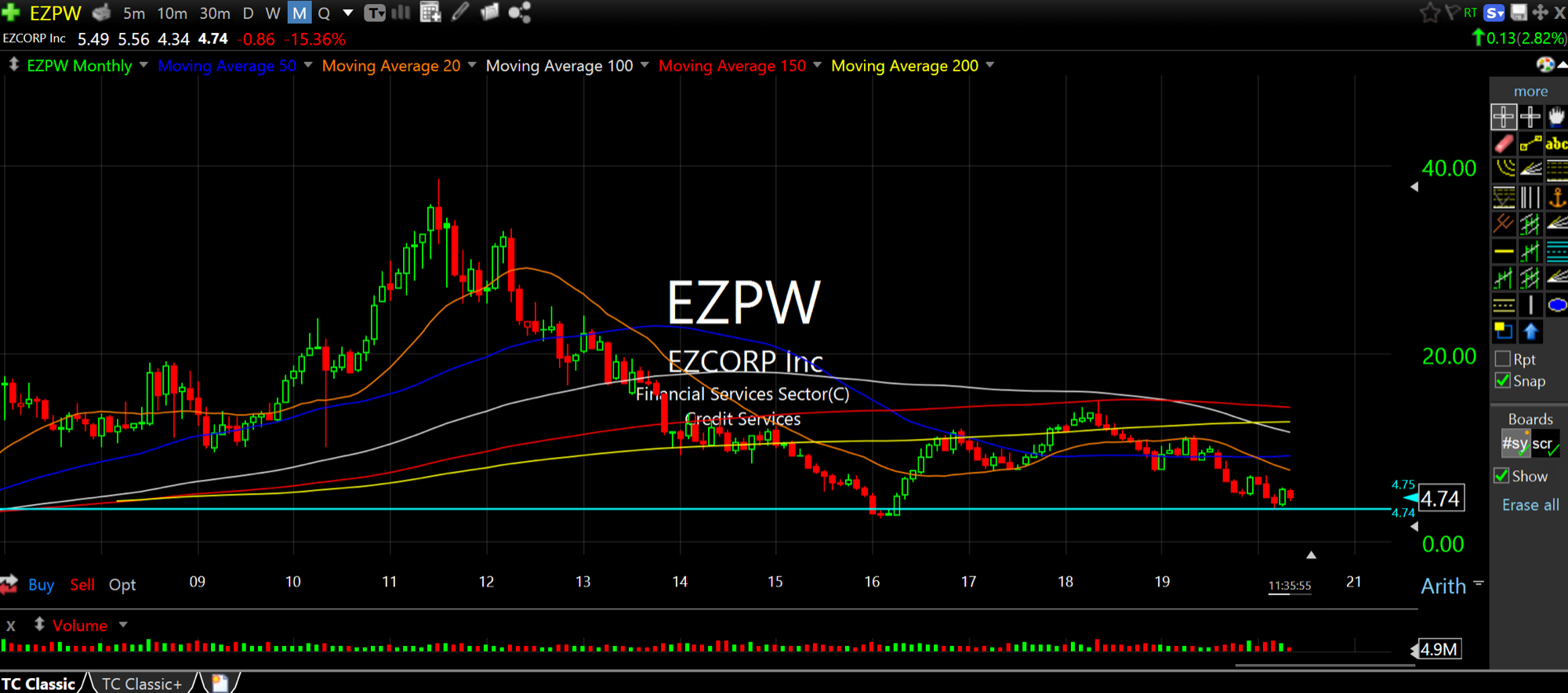 Stock Market Recap 05/14/20 ... The Hunt Brothers and Silver...