20May11:06 amEST
Changing Levels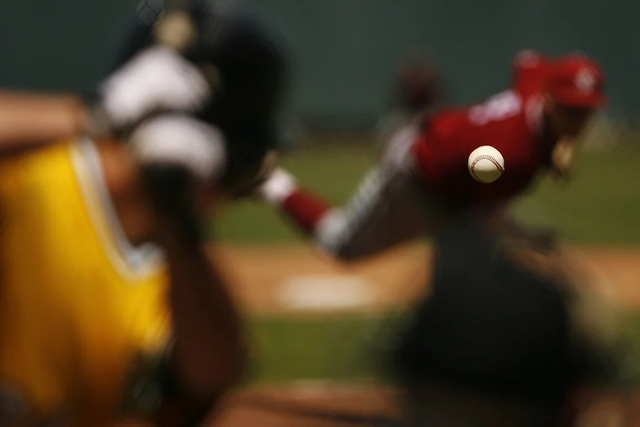 Much like a deceptive baseball pitch, this market is changing levels and speeds again. After a hard reversal lower yesterday afternoon on the back of some dour news from MRNA, a Nasdaq-led rally immediately this morning is recapturing those losses, led by both AMZN and FB printing new highs. Even as Lowe's (LOW) fades after earnings a bit, but is still marginally green right now, the tech whipsaws are the main story.
With this in mind, despite getting whipsawed in my personal trading positions at the moment, I still have my eye on a setup like SNAP, below on its daily chart trying to clear the key $18 level. As you can see, SNAP struggled a bit here within recent weeks but the consolidation remains intact nicely.
As for the remainder of today's session, note that we do have the FOMC Minutes from the last Fed meeting at 2pm EST, set to be released. With plenty of hope and optimism priced back into markets, I would normally suspect a letdown. Then again, The Fed has been fastidious in its desire to appease markets, no matter the cost, of late.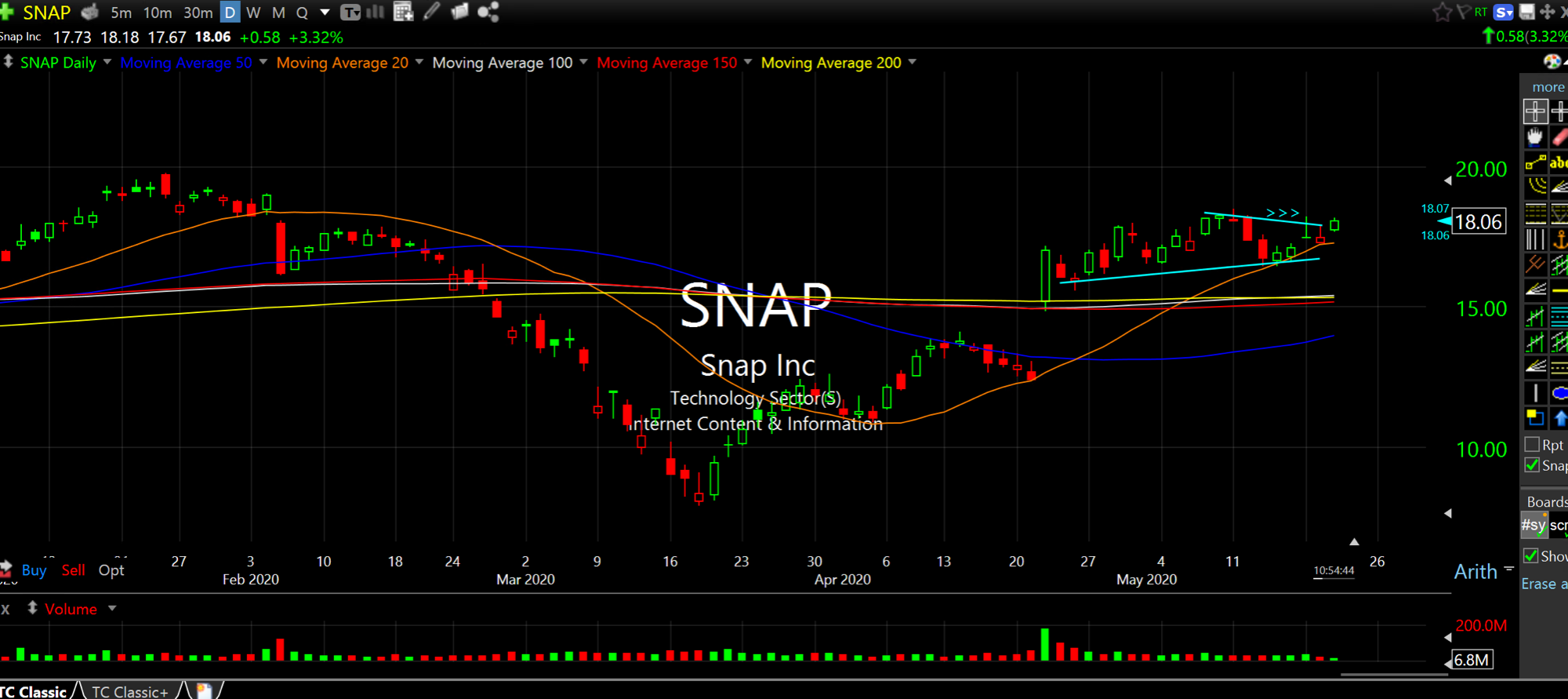 Stock Market Recap 05/19/20 ... Stock Market Recap 05/20/20 ...