27May11:40 amEST
Time to Shop for SHOP, Right?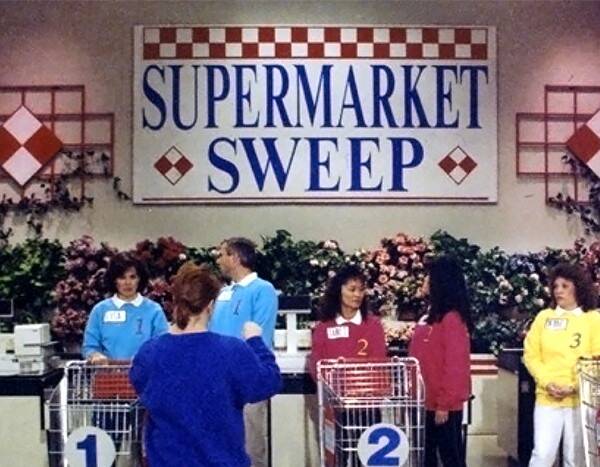 Using Shopify, the e-commerce/online merchandise platform, as a case study of market sentiment at the moment, it is interesting to see how many eager dip-buyers there are either already legging into SHOP or planning to do so imminently this morning. This slam-dunk dip-buy mindset stands in stark contrast to what we have generally seen in recent months, as the pain of the abrupt and violent selloff in late-February through late-March in the broad market seems to have drifted away with the previous unseasonably cold spring weather.
As a result, in spite of the unwinding we have seen in most parts of the Nasdaq the last few sessions there seems to be more concern about not missing a quick dip-buy than there is concern about the beginning or a deeper pullback.
Clearly, SHOP was one of the undisputed winners tech winners off the March lows, at the cross-section of new age technology and one of the leaders in a new world. At issue now, much like many other winners during this cycle like AMZN HD NFLX TDOC ZM, etc., is how much good news the market is willing to price in before it becomes overkill, or in these cases, overkill of the overkill.
On the SHOP weekly chart, below, this is a shortened week but there is the makings of an outside reversal week after a steep rally since late-March (yellow arrow, showing a sizable red candle taking out last week's highs and now last week's lows). If we close below last week's lows of $713.19 it will confirm the reversal and likely signal a few weeks of either sideways or down coming into June.
We have seen this movie before, of course, where bearish setups are wrecked by futures markets gapping higher yet and various jokes about The Fed's money printing capabilities. But with widespread selling in tech again, be it AMD NFLX NVDA etc., there is no denying that market leaders are looking the most vulnerable they have in a few months.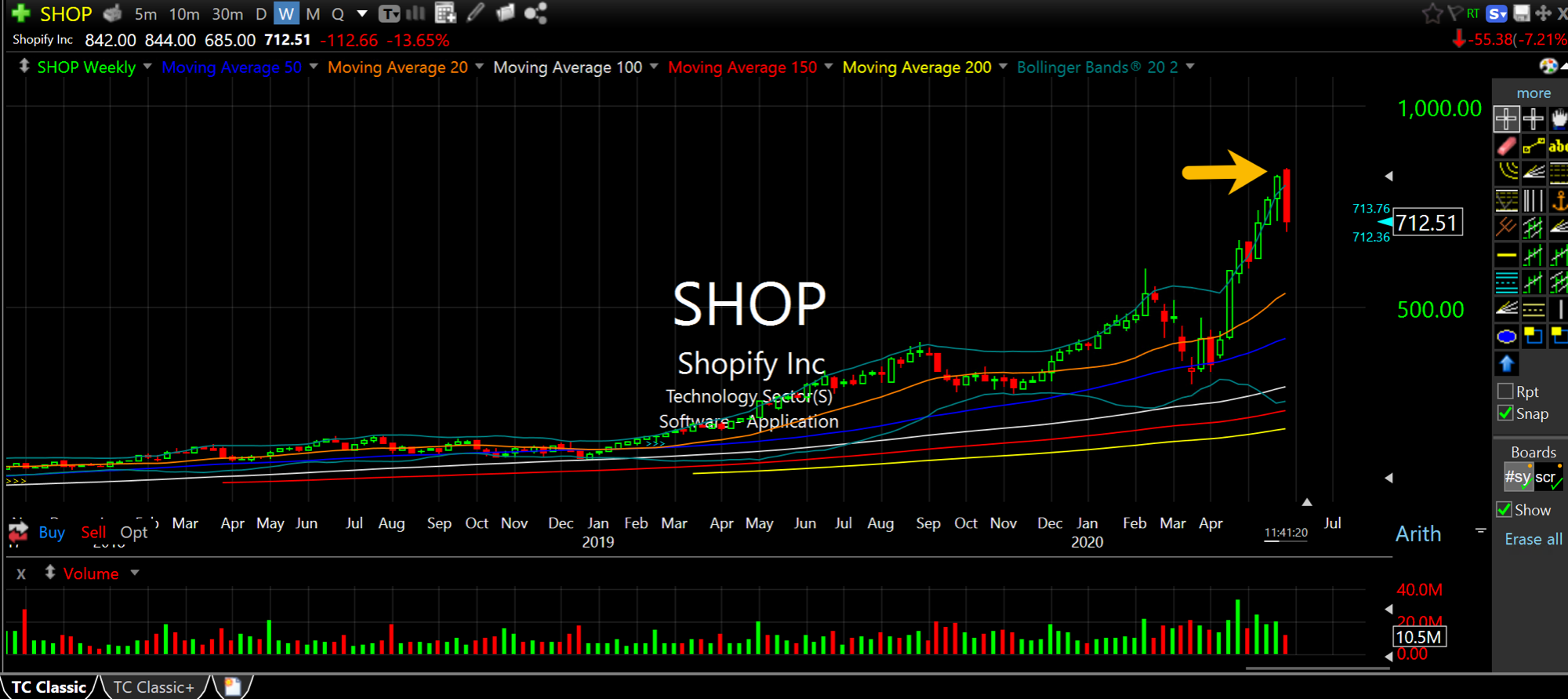 Stock Market Recap 05/26/20 ... Stock Market Recap 05/27/20 ...