20Jun7:02 pmEST
Saturday Night at Market Chess Cinemas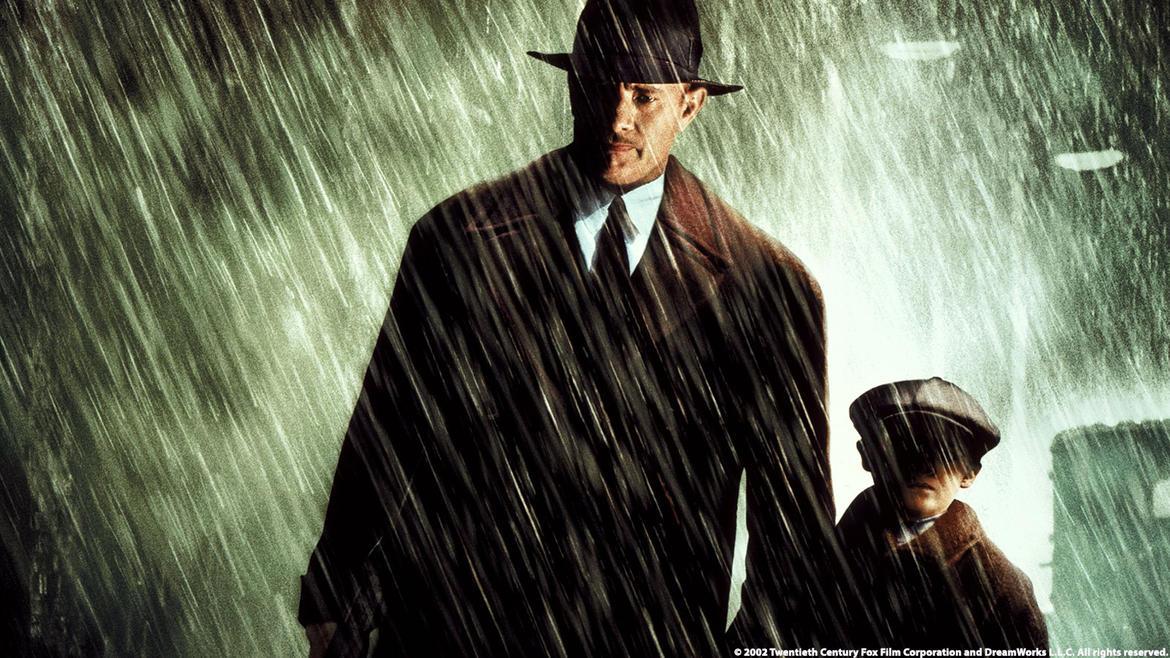 Following in tradition for this website on Father's Day Weekend, the great father/son tale told in Road to Perdition (2002) is worth a viewing (or a repeat viewing). My own father died in 2002, not long before this film was released. He took great care of himself, especially as he reached middle age, but an aggressive form of brain cancer struck him down before he could reach old age. I often wonder if he would have liked it as much as I think he would have. I suppose I will always associate this film with Father's Day, then.
But as dark as the film can be, at times, Tom Hanks pulls off some of his best work here in a role which is not particularly easy to play. Paul Newman, here in his twilight years, delivers a potent and memorable performance as well.

This is one of those rare films this century which actually lives up to the inevitable hype created by its all-star cast. At the same time, it is interesting that this film is actually one of the more under-watched films and seems to have been forgotten considering the mega stars it features. The superb soundtrack, cinematography, and attention to historical detail all add to the greatness of the acting and writing. Even the supporting actors, such as Jude Law and especially Stanley Tucci, turn in memorable performances.

I consider this a top twenty all-time film.

via Netflix:
Hit man Michael Sullivan (Hanks), known in his 1930s Chicago world as The Angel of Death, is on the run after his wife (Jennifer Jason Leigh) and son (Liam Aiken) are murdered. With his surviving son (Tyler Hoechlin) in tow, Michael sets out to exact brutal vengeance. Complicating matters in this crime action are a hit-man/photographer (Jude Law), Al Capone's enforcer (Stanley Tucci) and other shady characters.
Berries Were Always Better T... Weekend Overview and Analysi...