29Mar10:33 amEST
Let's Go HAM, But Not in a Bill Hwang Kind of Way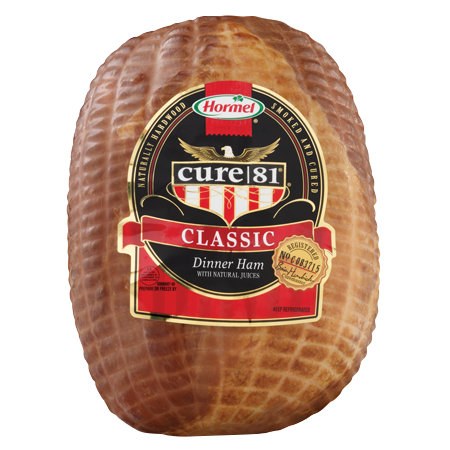 Concerns about a contagion in the wake of Bill Hwang's forced liquidation last Friday are clearly front and center this morning, as the financial news media runs with the sensationalist story of a gambling fund manager who may very well be one of the poster children for the unintended consequences of The Fed's historically easy approach to monetary policy. Indeed, there is little doubt that with the type of liquidity sloshing around the system and, thus, the amount of leverage available to fund managers like Hwang in the tens of billions, more "cockroaches" may be out there who are forced to liquidate positions in an aggressive manner.
As a result, and in light of the final hour surge on Friday, we have a hangover of sorts this morning as the Nasdaq and small caps lead to the downside. Of course, this is also a holiday shortened week winding down the month and quarter, so some backing and filling would not be too shocking either.
With this in mind, I am focused on the rotations in play rather than getting swept up in the hype of the moment. Specifically, materials got off to a strong start and are consolidating now. I used the opening pop to trim partial profits in USCR and X longs with Members. But I remain bullish on the sector and have some fresh opportunities in mind if the market firms up today or this week.
And then there are the defensive/staples, with some incredible values offering safe dividends. Hormel, the pork producer, is one example, yielding about 2%.
Easter comes early the year on Sunday (which is why the market is closed for Good Friday this week), and Easter ham seems like a good play, with the Hormel brand seen above.
On the HRL daily chart, below, we can see a tight consolidation with the stock at the apex of a triangle pattern. Note the impressive relative strength in a red tape this morning.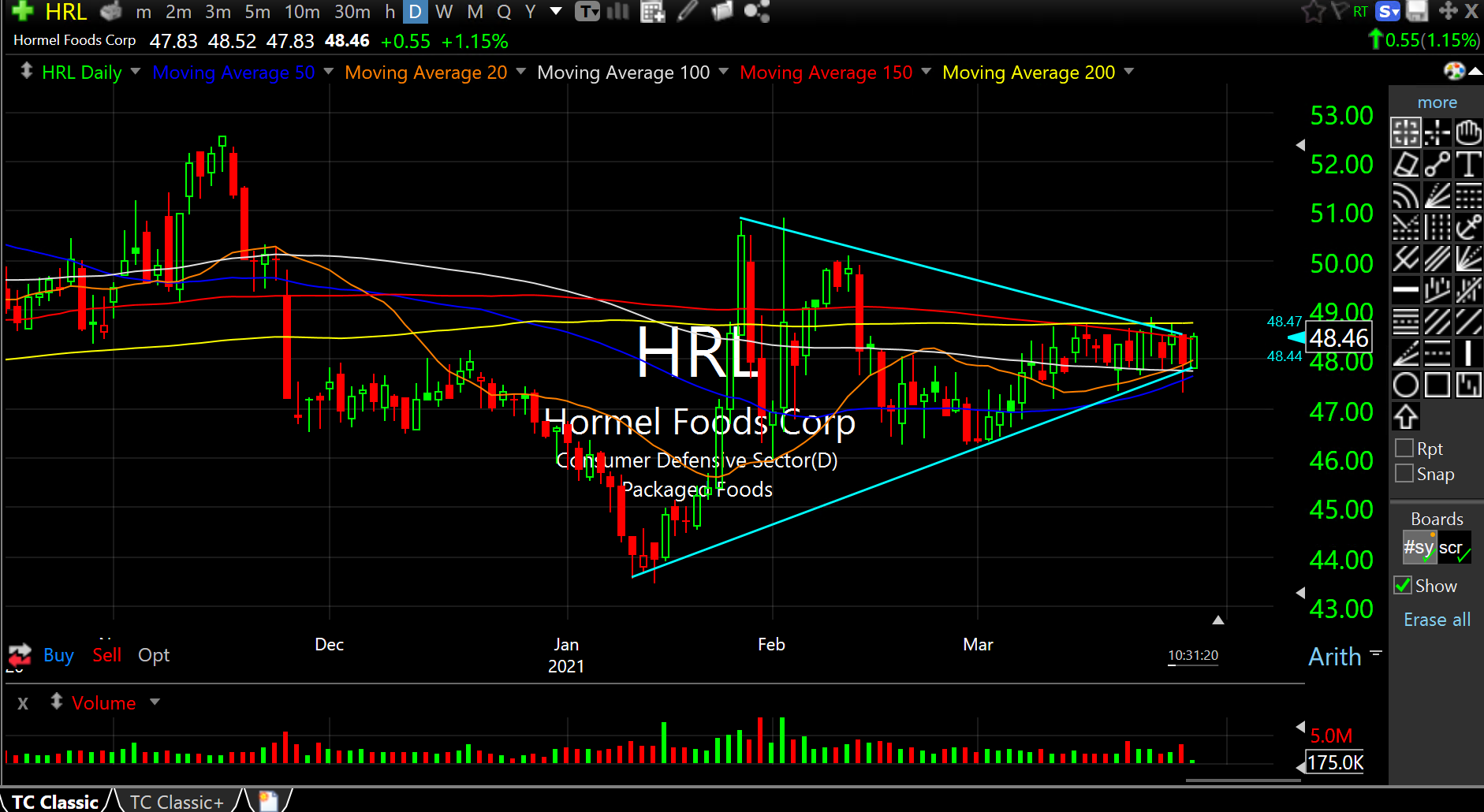 Weekend Overview and Analysi... Stock Market Recap 03/29/21 ...