16Apr10:50 amEST
Can Shorts Continue to DOGE This Bullet?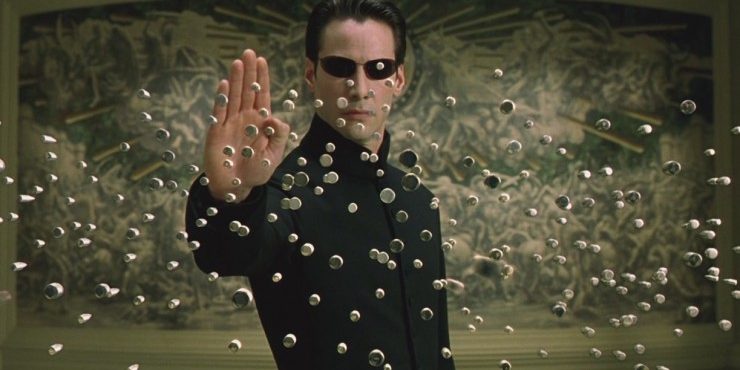 You will beg my pardon for including a Dogecoin reference in the title of this blog post. But, then again, that is the finance world we live in at the moment.
Still, it is hard not to thin that market players and peculators at-large have become so infatuated with the flavor of the day in crypto that they are losing sight of several important junctures equities and indeed other asset classes like the precious metal are at. Indeed, we will be examining these issues this weekend with Members in our usual Strategy Video.
For now, as the Nasdaq looks a bit gassed here, consider FIZZ and MAC.
On the surface, these two firms have little in common. One is the owner of LaCroix beverage, the other is a shopping mall REIT. But they are both heavily-shorted and ran higher in unison alongside GME and AMC back in late-January on the WallStreetBets craze. Beyond that, they are sporting comparable charts, seen on their daily timeframes, respectively below.
With both stocks flashing strength early on, it seems worth watching to see if they wake up from multi-month slumbers. After all, the shopping mall REIT MAC could surprise a good many market players before this bull run is over with a painful squeeze as the economy somewhat normalizes (relative to pre-pandemic, at least)
As for FIZZ, it is a perennial buyout target and is a rather foolish name to hold short in a bull market.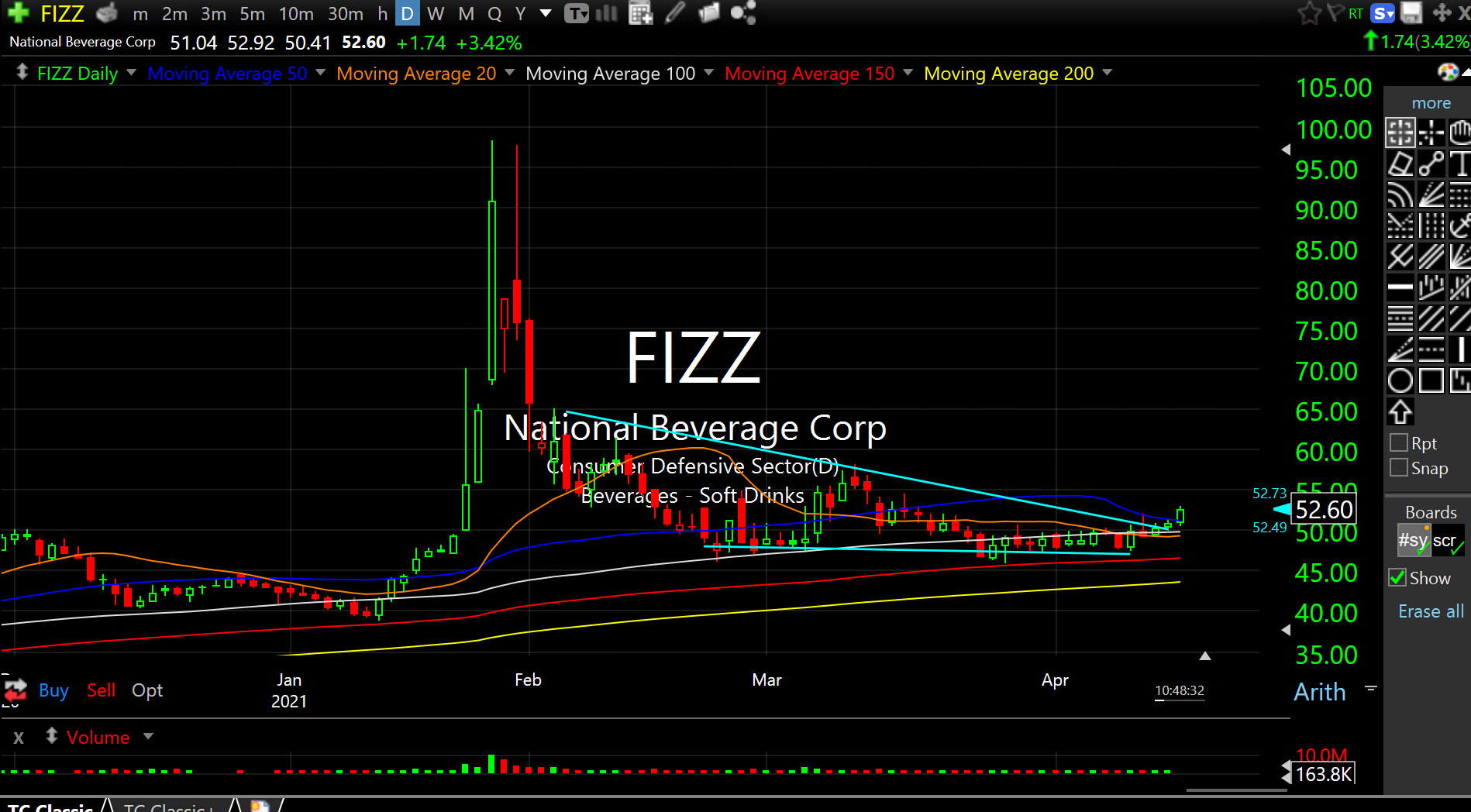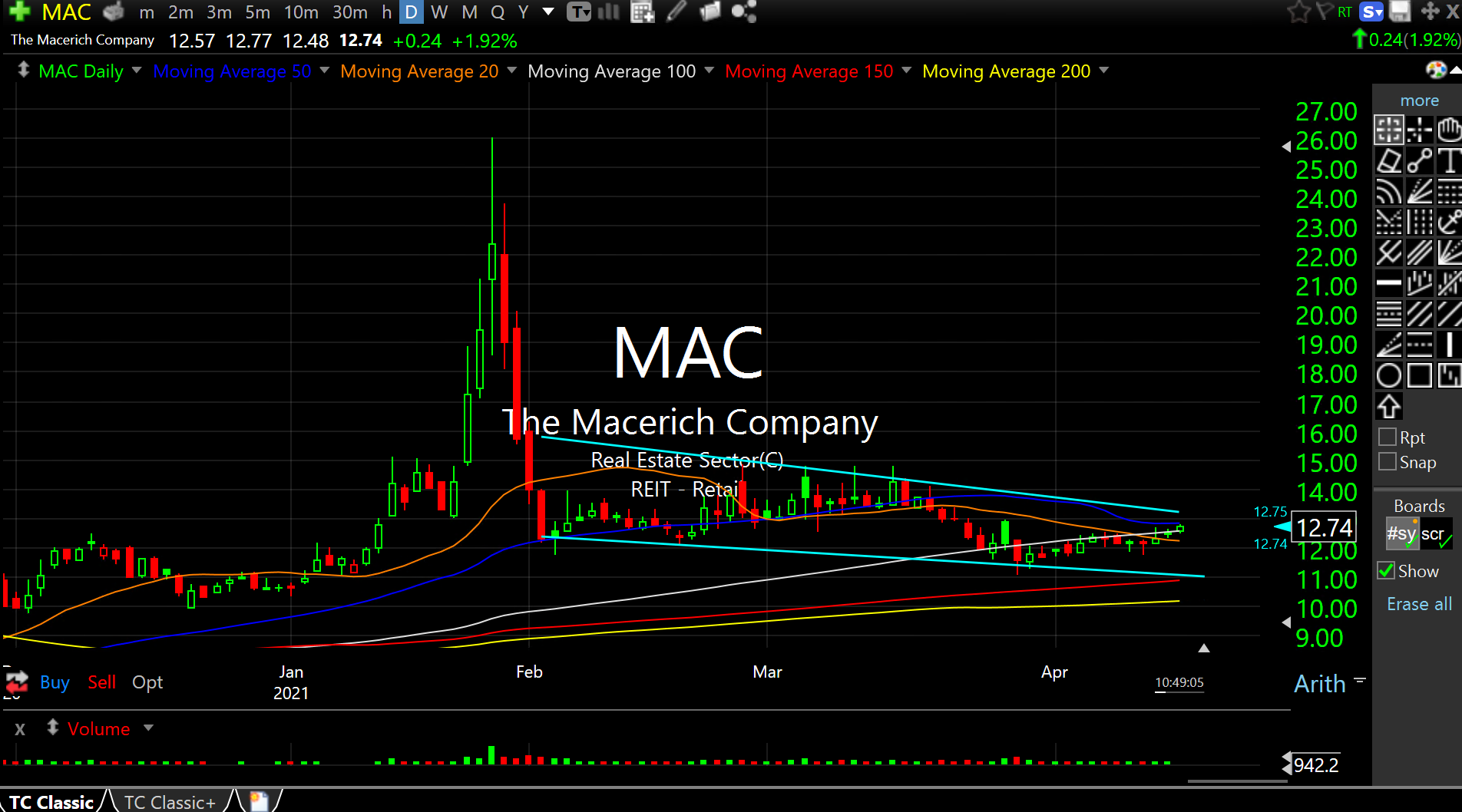 Stock Market Recap 04/15/21 ... Weekend Overview and Analysi...