22Apr10:34 amEST
Go on the DASH Diet This Summer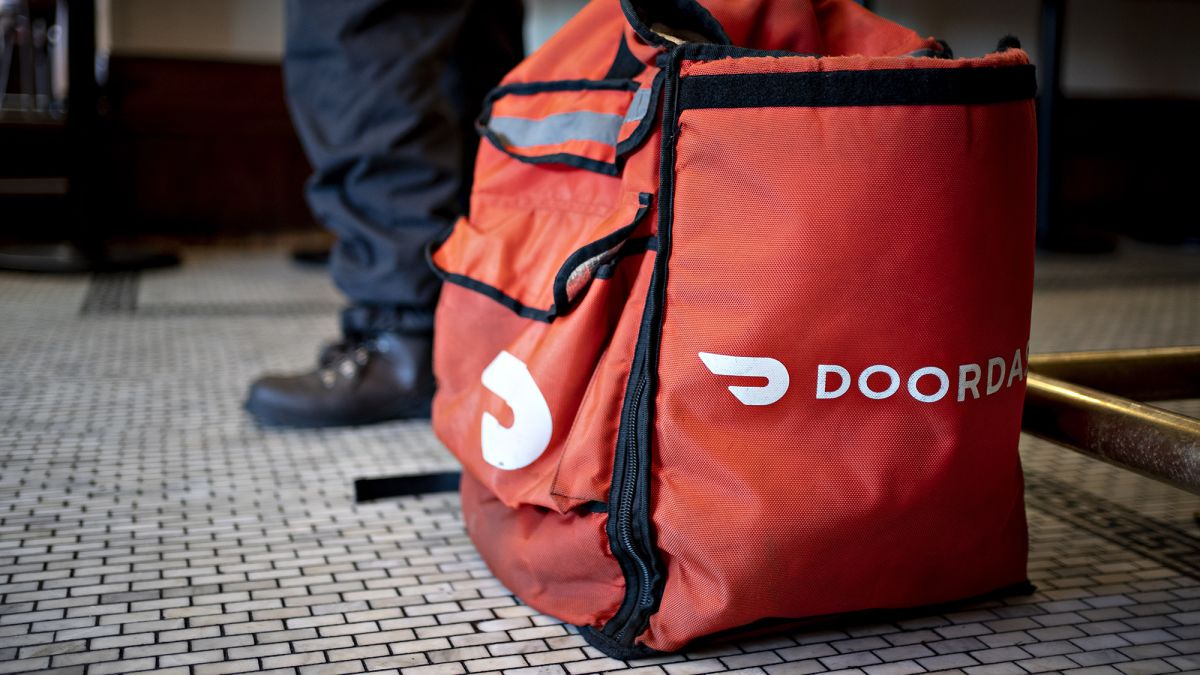 Since its December 2020 IPO, DoorDash, an online food ordering and food delivery platform, had a run-up into late-January followed by a seemingly endless correction ever since. That may sound familiar, since many other growth and tech stocks have followed the same pattern.
But with about three weeks to go until DASH reports earnings, it is interesting to see the stock outperforming notable this morning amid a red tape. On the DASH daily chart, below, we have the makings of a base bottom after the steep correction. Sentiment has clearly been washed, with very few speculators even bothering to chart (let alone trade) DASH these days.
However, taking a step back and acknowledging that the pandemic may have created more lasting changes in the restaurant business is instructive. Specifically, consider how many mom-and-pop/hole in the wall types of restaurants adjusted during the pandemic and began to offer delivery and takeout, when they otherwise never would have done so. In fact, a fair amount of restaurants in a pre-pandemic world emphasized no delivery and even no takeout in order to highlight the ambience (and profit margins) of the in-restaurant experience they offered.
But survival became the name of the game. And as we become an increasingly casual, informal society with Zoom calls in lieu of business dinners, for example, I expect DASH to have a solid grip on market share.
Either way, in the near-term a push over $150 should bring in fresh buyers for a pre-earnings rally, especially as retail and consumer stocks have been displaying good early relative strength this morning.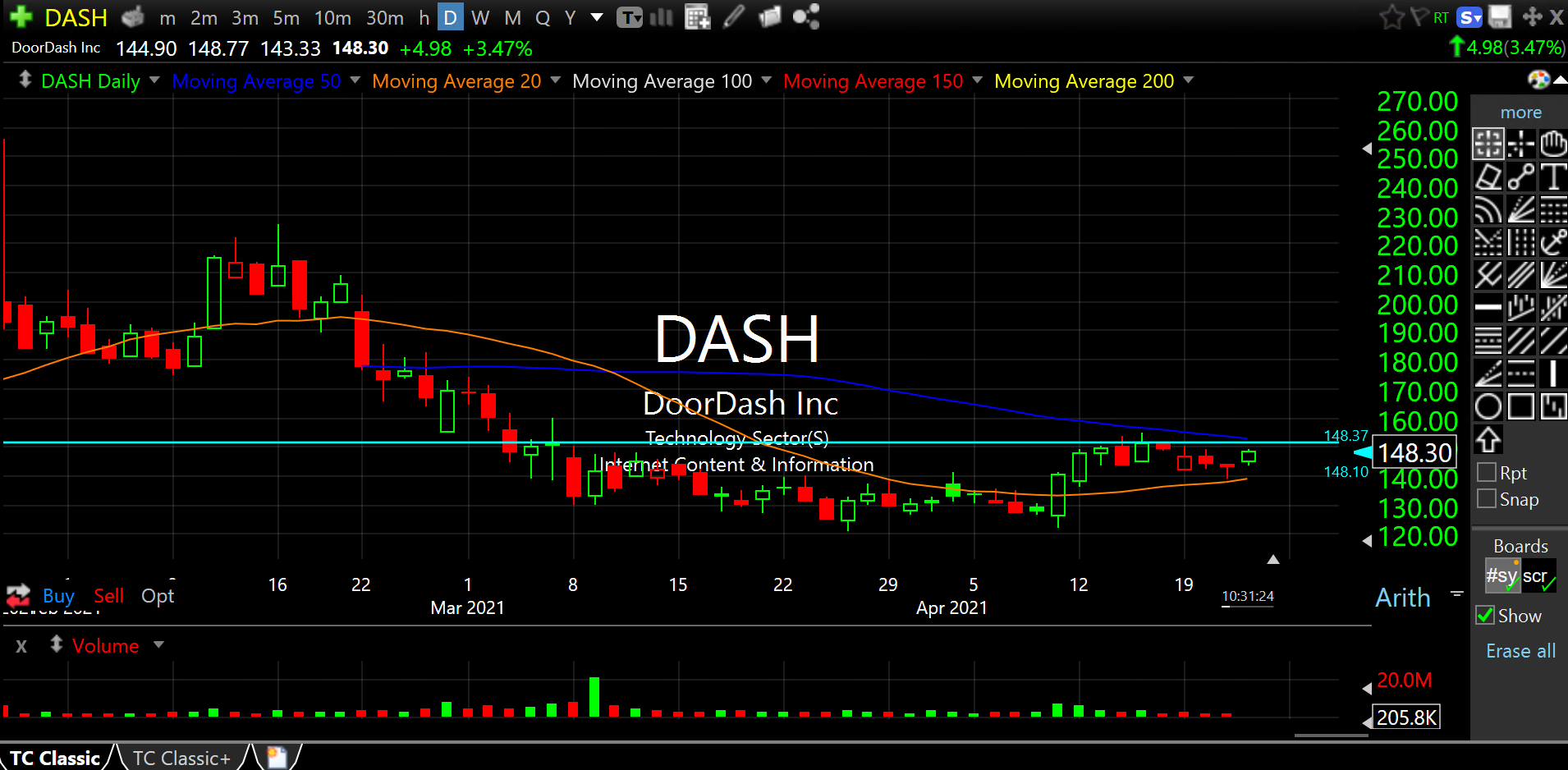 Silver: Bring it in for the ... Stock Market Recap 04/22/21 ...