25Jun11:26 amEST
A Clear Setup for Clear Channel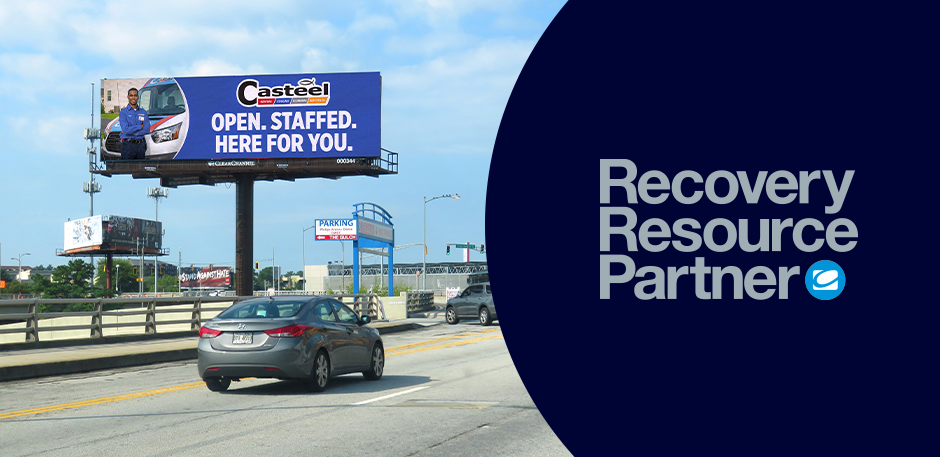 Various short squeeze plays like SPCE, not to mention a variety of retail names like CHS EXPR M OSTK, among many others, are dominating the tape so far today. Stubborn bears continue to find themselves in a tough spot, and that may not change until after the Fourth of July long holiday weekend, at the earliest.
While the small cap Clear Channel Outdoor Holdings, Inc. may not be a short squeeze play (which I loosely define as any stock with more than 7-8% of the float held short and moving with momentum higher), the out-of-home digital advertising firm is appealing on several levels. First, the secular shift to digital billboards and general futuristic digital outdoor ads is likely to only continue to grow. We see it everywhere now, namely watching sporting events on television, for example.
Beyond that, the technicals align with that thesis, as you can plainly see on the CCO daily chart, below, coiled up in an intermediate-term uptrend. Also note despite being a low-priced stock, volume is solid.
On longer-term timeframes, CCO has actually been in a fifteen-year (!) bear market, and may just not turning some kind of concern. Of course, CCO did separate from its former parent company, iHeartMedia, Inc., in May 2019, which the market may be rewarding now as unlocking shareholder value.
Alongside names like Drive Shack (DS), CCO is becoming one of my favorite small cap ideas for the rest of 2021.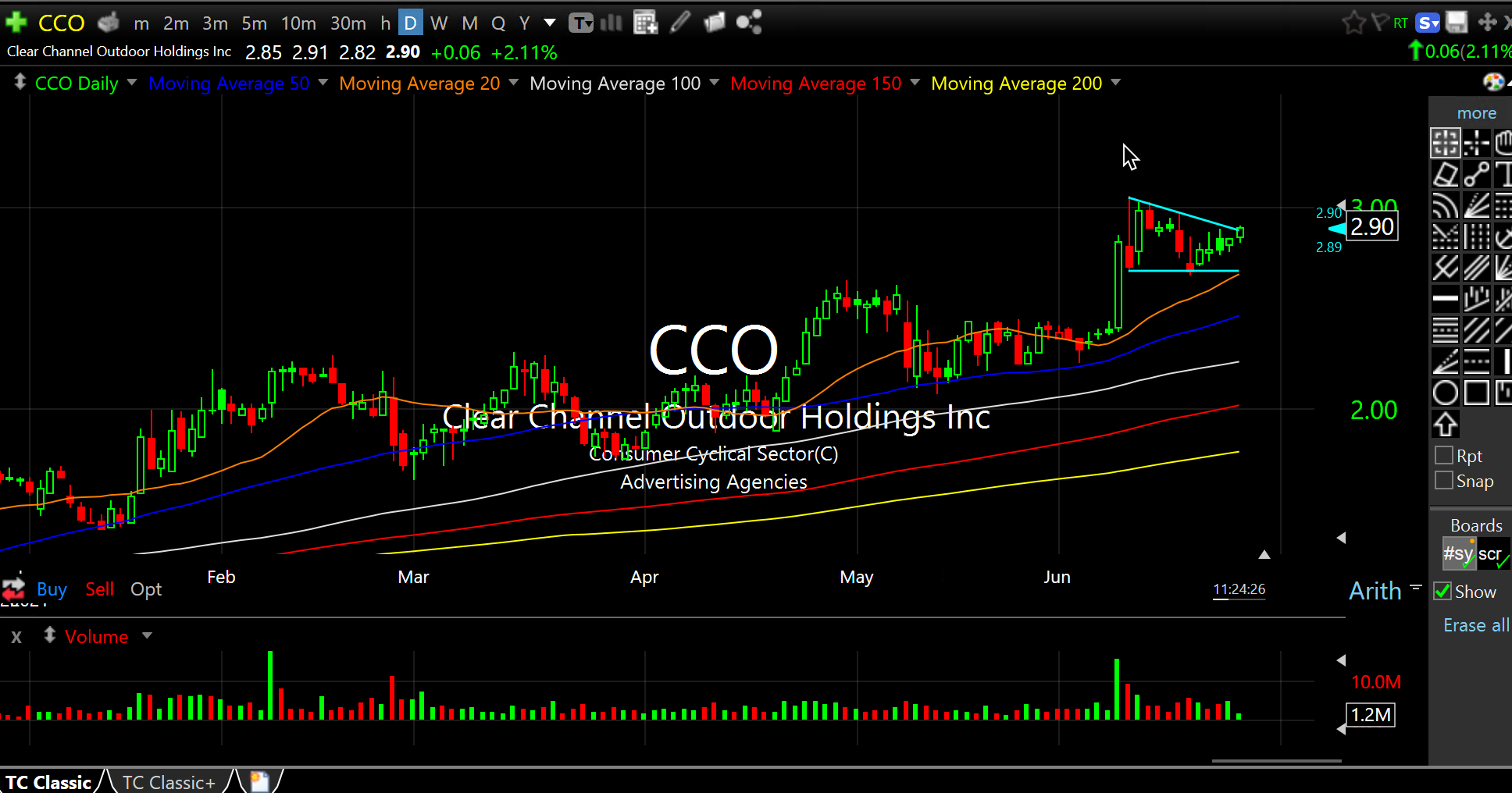 Stock Market Recap 06/24/21 ... Weekend Overview and Analysi...