19Jul10:51 amEST
Enough with the Costco Hot Dog Worship, Already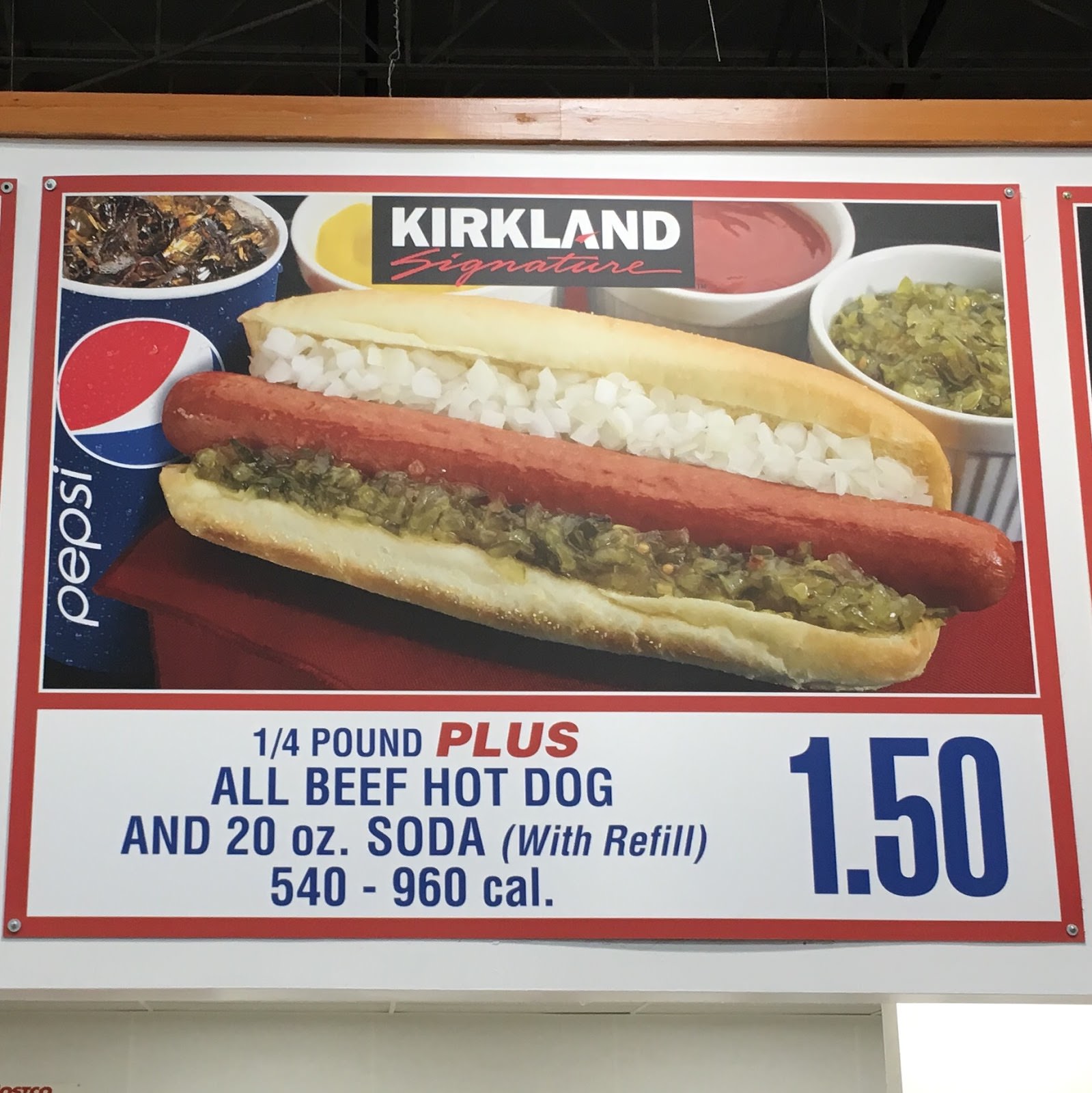 Although I used the opening thrust lower in equities to take off a volatility long and get off a levered bearish QQQ ETF, I am far from convinced that today represents a buyable dip.
Overall, the market has done a masterful, indeed epic, job of instilling a Pavlovian response in market players over the years that any scary (and also the plethora of non-scary, brief dips) are all amazing buying opportunities. In fact, that latest byproduct of such a phenomenon has been the rise of the "fully-invested long bears," who loathe The Fed and this bull run, but are fully-invested long anyway.
Such is life on Wall Street in 2021.
But eventually all things come to an end. And if equities are, in fact, looking six months out at The Fed eventually blinking and beginning to taper asset purchases, that in and of itself may enough to put an end of the same ole-same ole buy the dip mentality prevailing with ease as the liquidity punch bowl begins to dry up.
As for the Delta variant fears, familiar pandemic plays from March/April 2020 like APT CODX LAKE MARK NBY are hot this morning, although I want to see if they can at least hold gains into the afternoon.
Returning to The Fed argument, though, if the TINA/ZIRP trade is slowly coming to an end, I maintain that Costco (an undisputed winner of this cycle) is bloated up here and being treated like a sacred market cow. While the defensive nature of COST, or at least perceived defensive nature, is helping the name today, ultimately the steep decade-plus uptrend (seen below on the quarterly chart) should correct itself. My current bet is that happens sooner than later.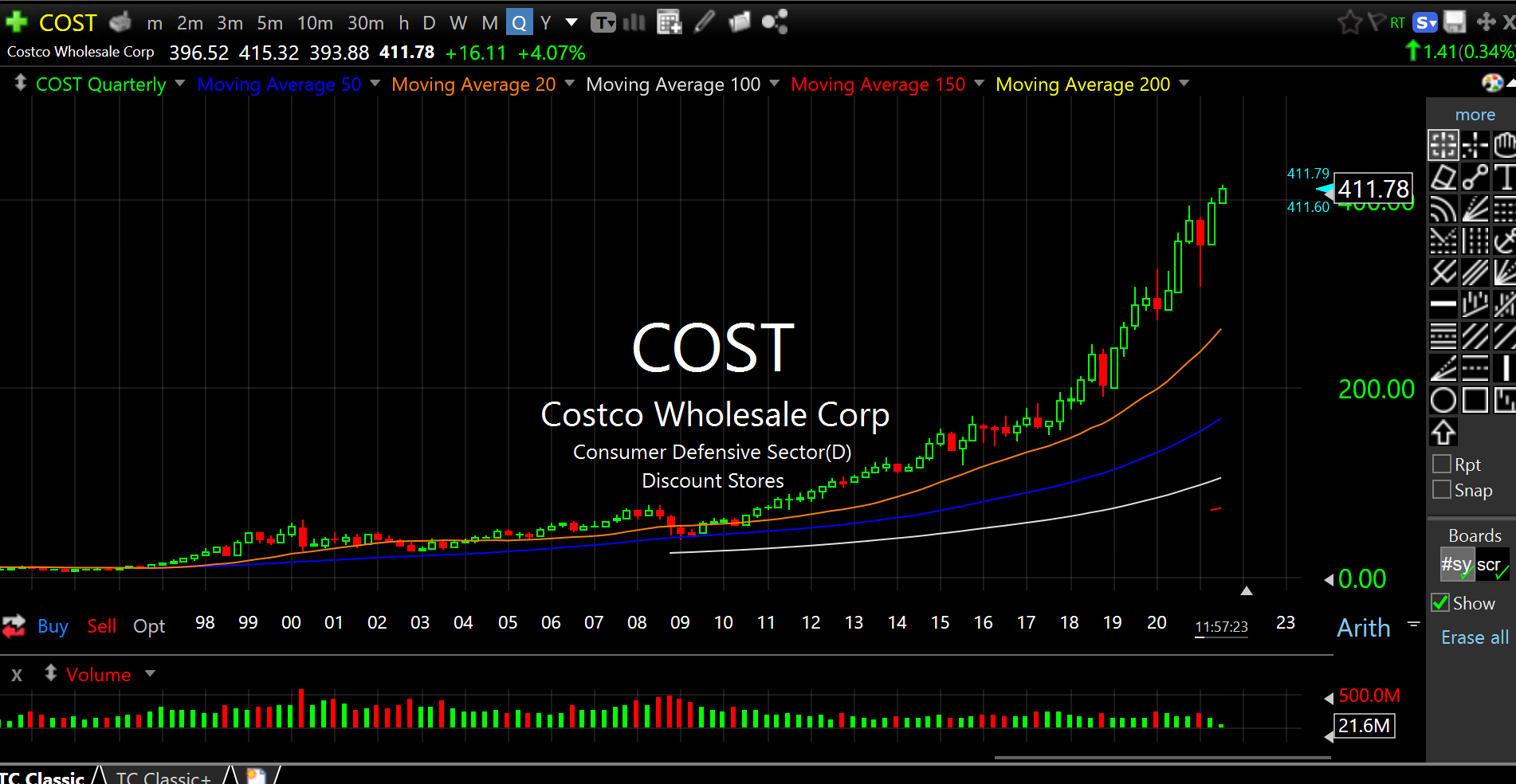 Special Edition: Full-Length... Stock Market Recap 07/19/21 ...