23Sep10:43 amEST
Four End of Year Buyout Targets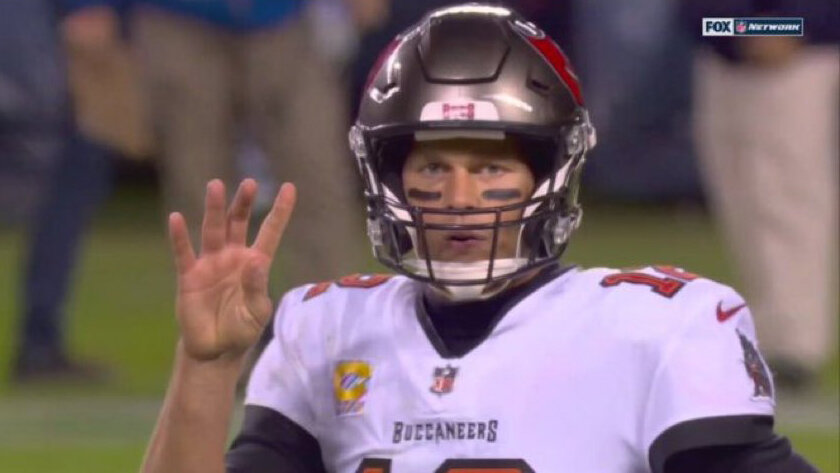 With the fourth quarter of 2021 suddenly a little over a week away, here are four stocks which I believe have a good chance of getting bought out if we see a wave of M&A into the holidays. I have been expecting M&A for a while now, but like most things in this bull run it seems to march to its own drummer.
Be that as it may, the following four stocks all have strong technicals and are intriguing small or mid-cap names--We have noted them both here and with Members throughout this year.
To summarize:
CCO: Outdoor digital ads.
DS: Mini-me TopGolf/Tons of growth
NTLA: Excellent chart on all timeframes/biotech
SGEN: Spurts of strong buy volume/call options activity/biotech.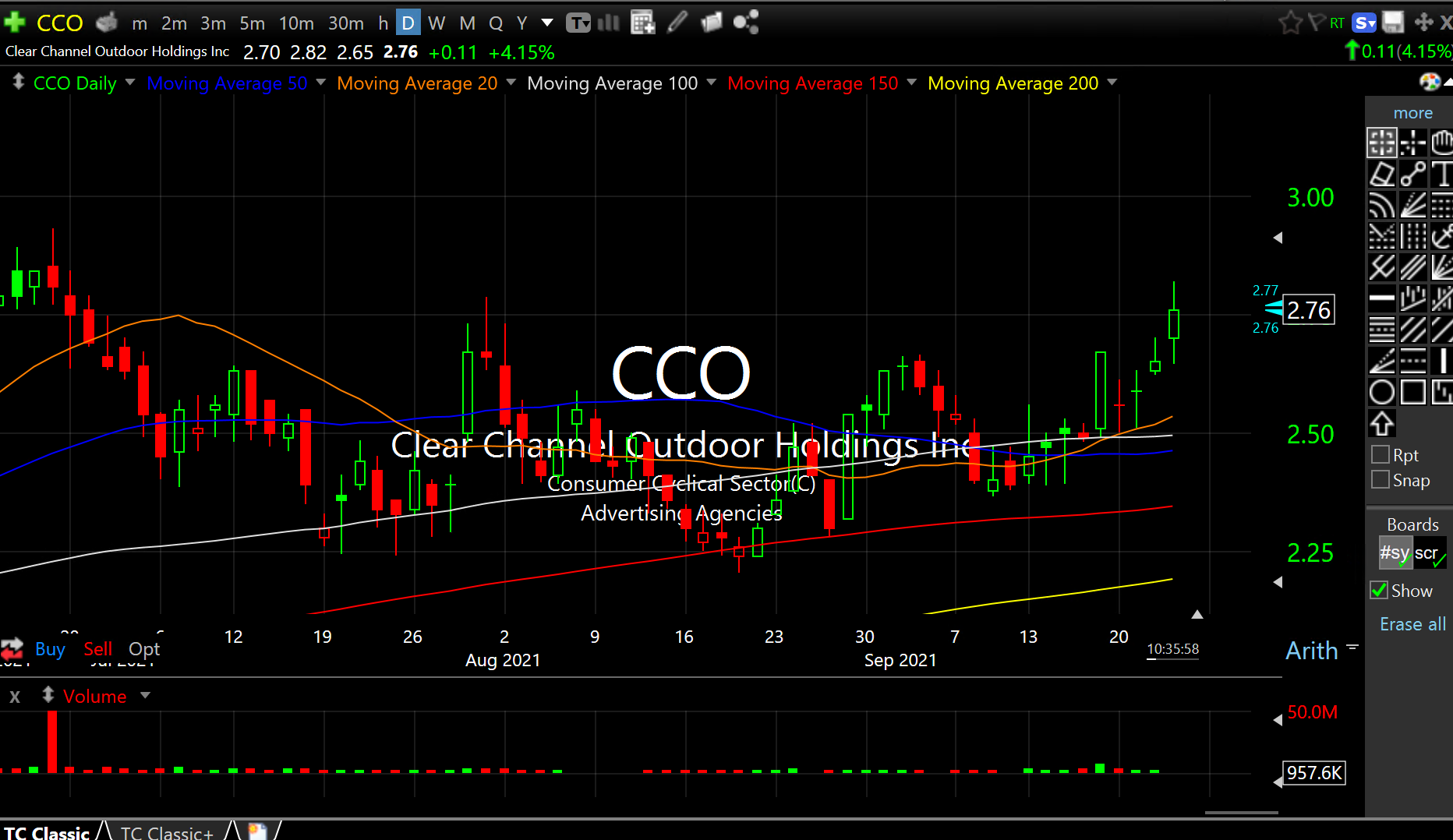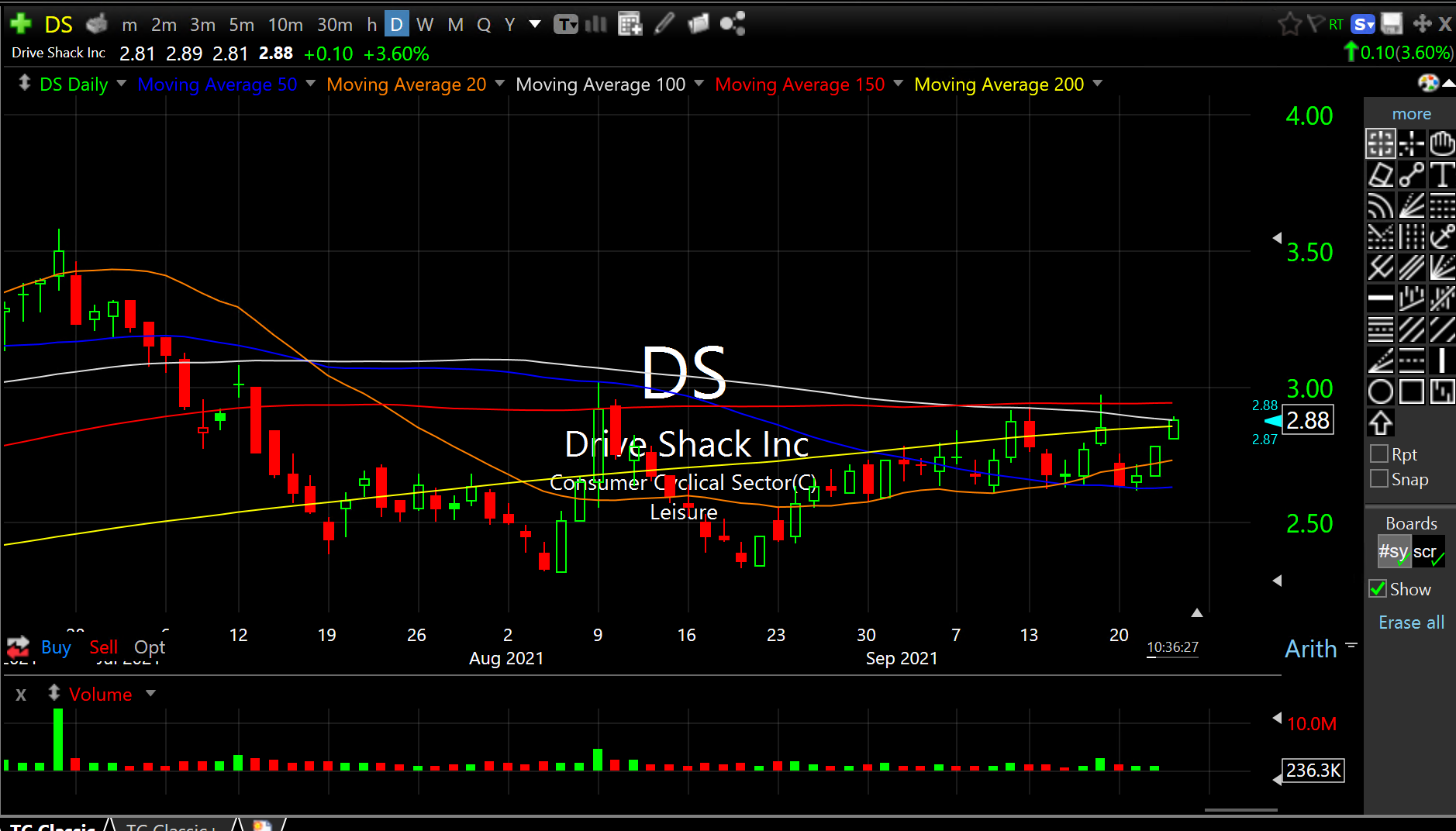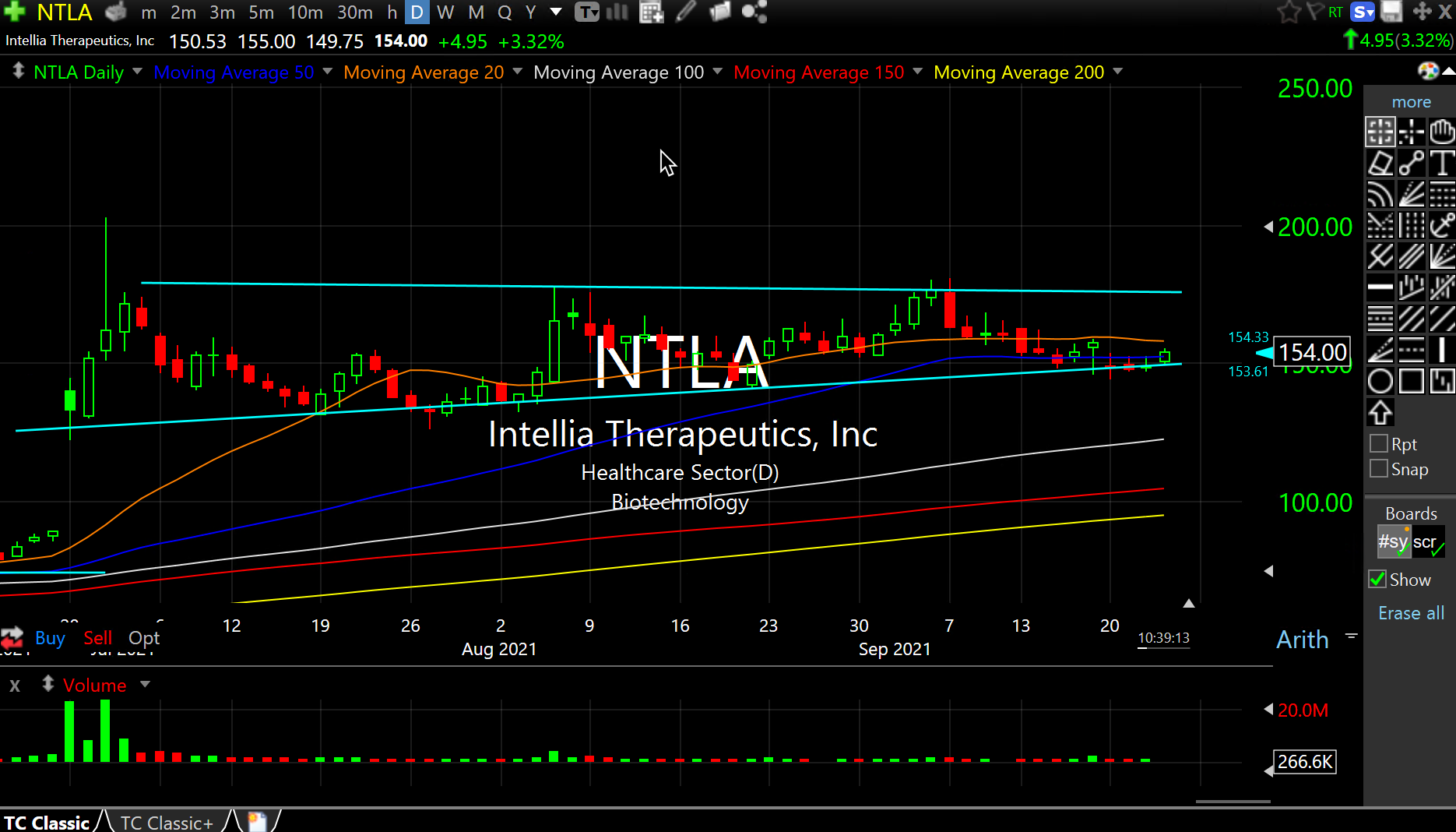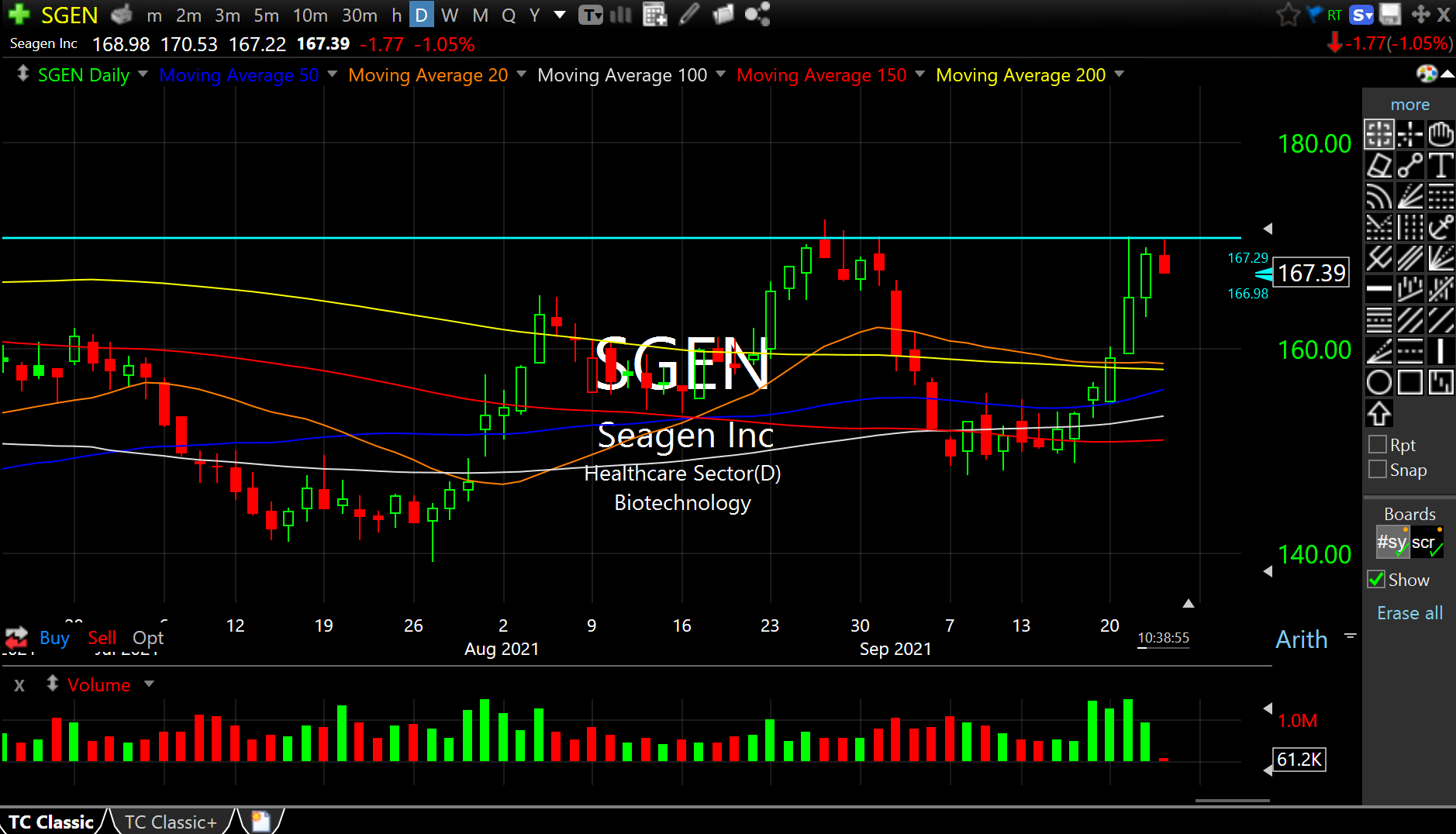 Stock Market Recap 09/22/21 ... The Simple Pleasures We All ...