05Oct10:41 amEST
Spending More Time At the Crime Scene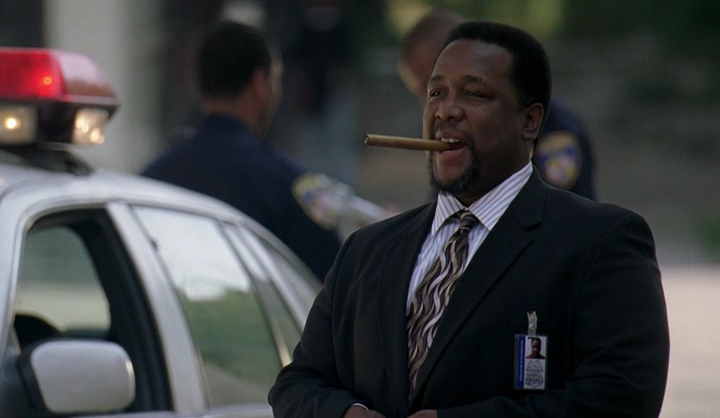 Wide range trading persists on the indices, with yesterday's weakness largely erased into this opening push higher.
That said, a fair amount of individual stocks I am watching are not exactly bouncing with the same sort of vigor the indices are. But with IWM holding $220 again, we have to account for the potential of QQQ to bounce back up to $360 before we get any real clarity as to whether the correction has put in a good low.
On a similar note, the S&P 500 Index's ETF, below on the daily chart updated, shows $430 (or basically 4300 on the SPX) holding as support overnight. Naturally, bulls need to avoid a fumble the rest of today, which could be a disaster for them if we take out the overnight lows on the ES (S&P's futures contract). Overall, though, the SPY is putting in more time at the "scene of the crime" (arrow) if you will, with the offense in question being the neckline (light blue line) of a head and shoulders top.
As for specific plays we are watching with Members, some bios which held up great during this correction are: IDYA ISEE NTLA SGEN.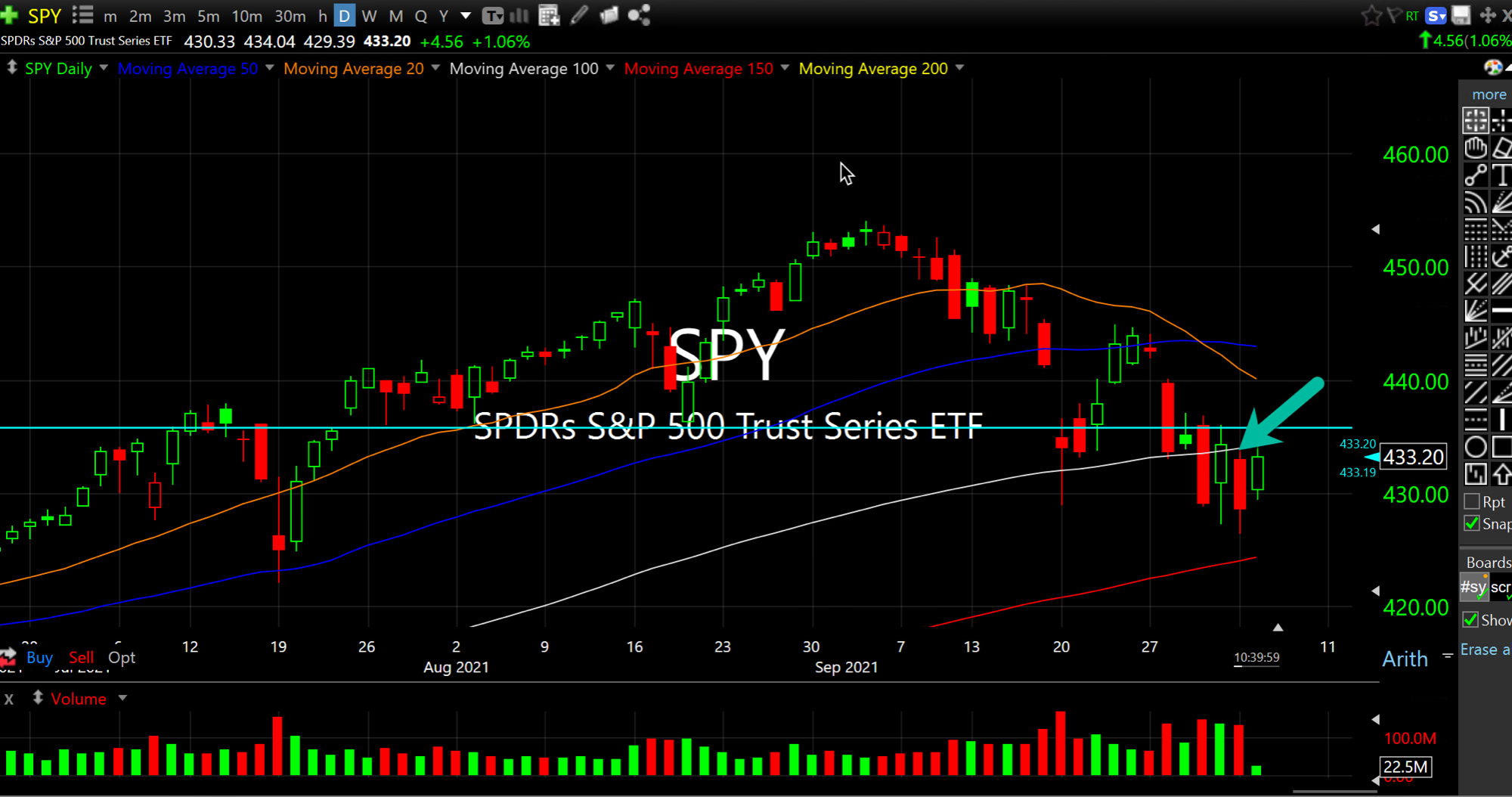 Stock Market Recap 10/04/21 ... Stock Market Recap 10/05/21 ...