06Oct10:35 amEST
Pain Everywhere You Look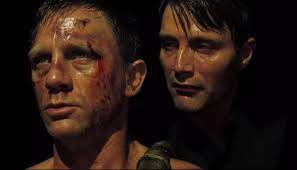 The "max pain" nature of the current market landscape is becoming more apparent by the day and perhaps illustrated best this morning with the indices oscillating wildly at some key support levels, be it 34,000 on the Dow or 4300 on the S&P 500 Index.
Indeed, both longs and shorts are in for some serious pain in this market, which has me dialing back the frequency of my own trading considerably, at least for now. You might argue this type of wild indecision on the part of the market is a reflection of the issues facing The Fed going forward, insofar as whether to focus on the inflation or slowing growth component of their dual mandate. And, as we know, the market loathes uncertainty more than anything else--It is the not knowing which it despises the most.
Thus, I am looking to see if the above Dow and S&P support levels can hold the rest of today, especially with QQQ holding below $360 and IWM now below $220 support levels.
Elsewhere, the European energy crisis is becoming more glaring on the headlines, which naturally means we are getting a stay-humble-bulls type of shakeout in natty this morning. UNG, the natty gas ETF, illustrates as much below on the daily chart.
With the weekly inventory report tomorrow morning, I am eyeing a reentry into UNG (or BOIL, the levered long ETF) should $19.70 hold as support.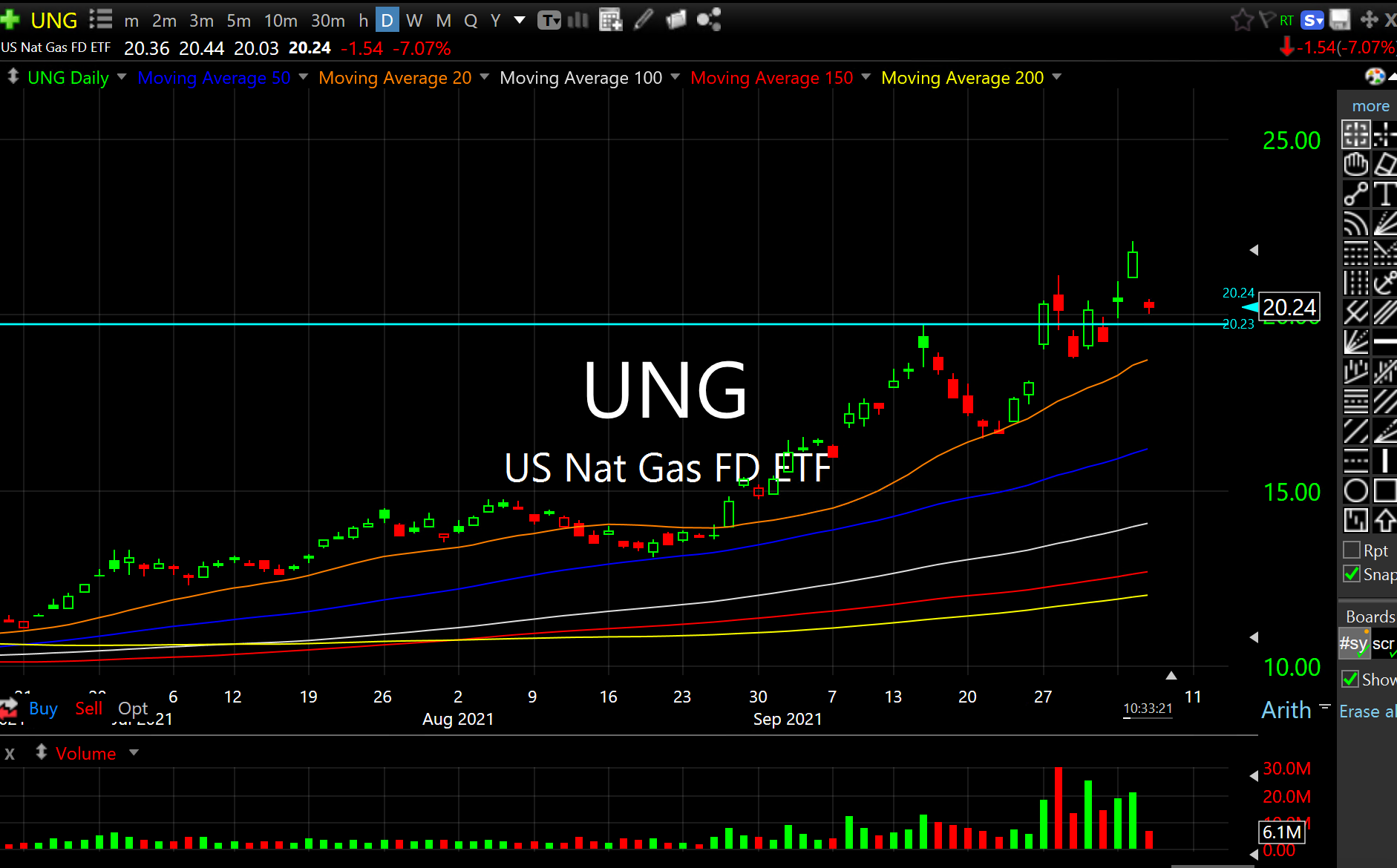 Stock Market Recap 10/05/21 ... I Give This Chart a 4.2 Out ...