17Nov11:15 amEST
Don't Get High on Your Own Supply Chain Thesis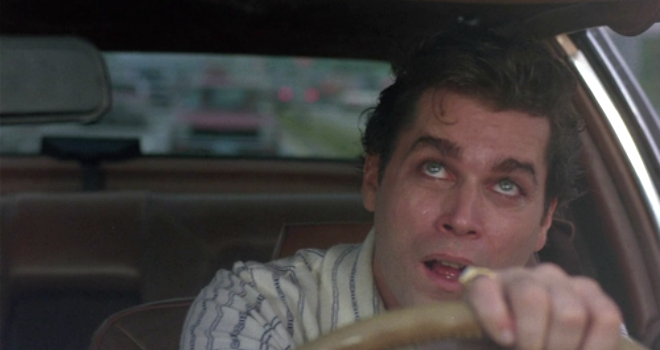 It was inevitable that we would see headlines cheering on supply chain issues beginning to abate, as we are starting to see this morning. However, to then draw the inference that supply chain improvement amounts to the end of this inflationary cycle is almost assuredly a blunder.
Simply put, the inflationary pressures we are seeing transcend the supply chain, and will likely do so for quite some time.
While it is true that WTI crude is tap-dancing above and now a bit below the key $80/barrel level, and quite a few growth stocks and tech in general are more than holding their own, recall that these cycles tend to play out in sequences over time, not all at once. Thus, all of the red herring arguments you may be seeing these days, such as, "If inflation were so bad, then why is (fill in the blank)" are mere snapshots of the current moment, rather than an appreciation of the larger landscape and, more importantly, the trend.
Specifically, soft commodities continue to break out. As we have discussed, both here quite a bit of late and with Members, softs are understandably not particularly sexy to most speculators these days.
But as the DBA ETF (a basket of softs like wheat, corn, coffee, etc.) breaks again to multi-year highs impressive to little fanfare again right now (weekly chart, below) we should note that the recent Dollar strength came against other fiat currencies, not necessarily hard assets like commodities.
And we should also note that the current inflationary cycle may very well have a far greater reach than just ships lined up at various ports around the world...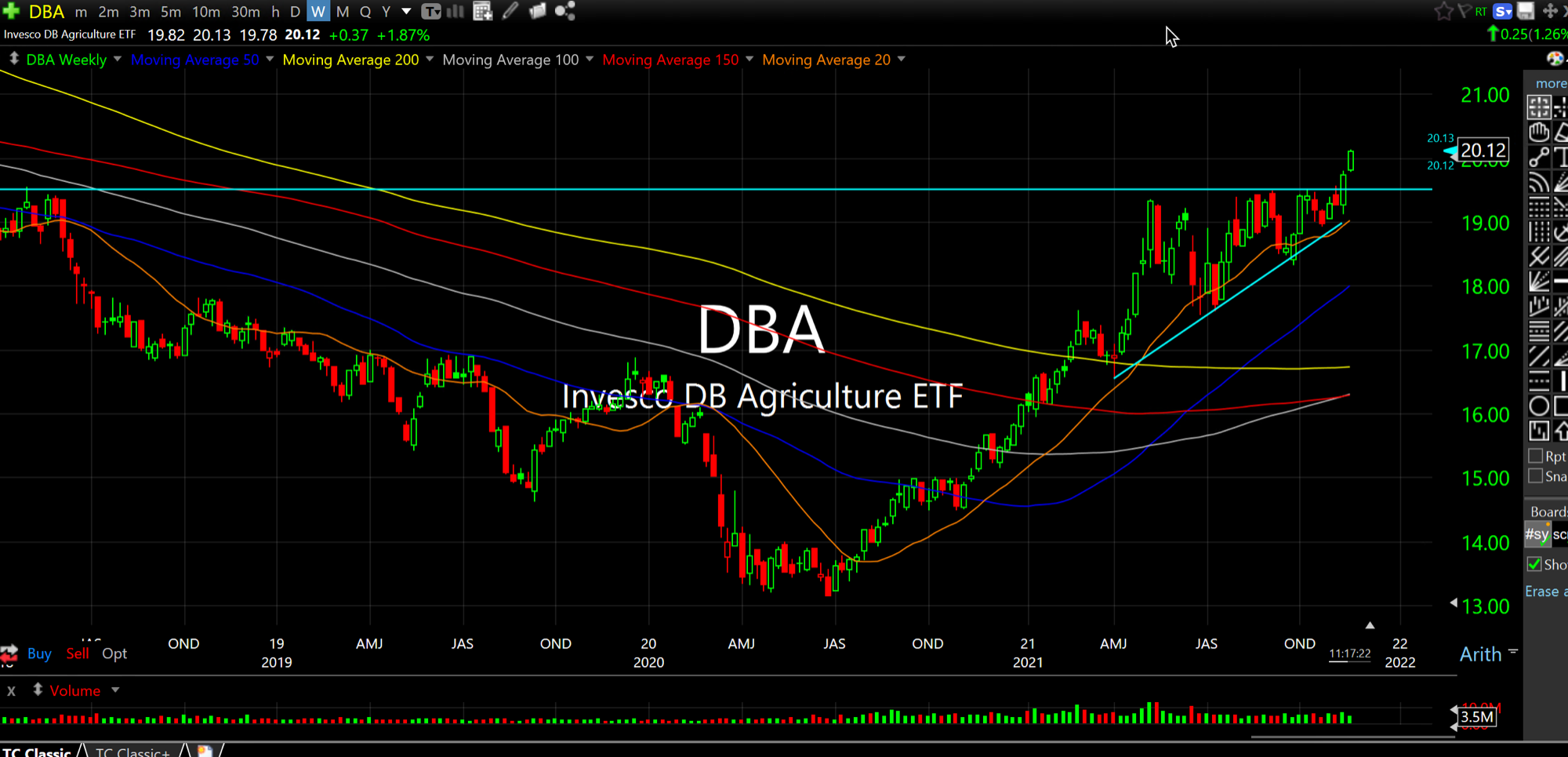 Stock Market Recap 11/16/21 ... Stock Market Recap 11/17/21 ...