06Dec10:58 amEST
These Utes Came to Play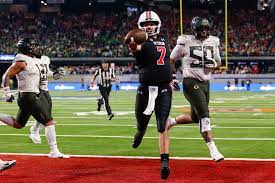 Value over growth.
Value over growth.
Value over growth...
As you might imagine, it will take quite a bit of adverse price action to push me off that thesis, one which I have been cultivating and driving home to Members for quite some time now.
Case in point: Into a 600-point Dow rally this morning we have the Nasdaq flattish and the QQQ red. Semiconductors are soundly red as NVDA noticeably lags. True, AAPL continues to act remarkably well.
But gauging the ETF for the utility stocks as a sector, below, we can see a potent daily chart candle so far today suggestion a multi-week base breakout higher as investors opt for low PE, dividend paying utilities who happen to have pricing power in terms of the ability to pass along higher costs to the customers. EIX is my long-term horse, but ED is strong, too.
And I am looking to see if the likes of DUK and NRG can follow those leaders higher.
Headed into the midday portion of the session, it will be interesting to see if dip-buyers have the staying power which they have lacked recently. We are probably due for a session or two with no late-day fades, which has me staying nimble on the short side for now.