15Dec11:16 amEST
Run for Cover Here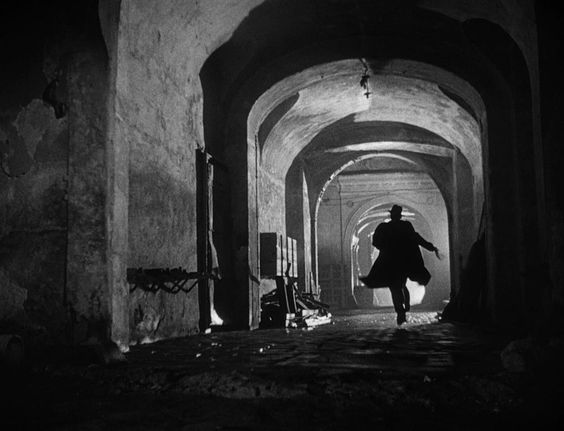 While it remains to be seen just how problematic the Omicron variant becomes in America (and all of the potential restrictions which could negatively impact growth, of course), the FOMC later today at 2pm EST is likely the last seminal event for markets in calendar year 2021. We get not only The Fed's rate decision and statement, but also a presser from Jay Powell for the duration of the afternoon portion of today's session.
As always, from a trader's perspective we care most about the market's reaction. But then again, in this case we must draw a distinction between a potential post-FOMC squeeze to close out the year (basically) before Christmas at the end of next week, versus the outlook for a hawkish Fed into 2022 and what that means for growth stocks, especially.
Regarding the pre-Fed action, small caps in the IWM are taking out the lows from recent weeks, with ARKK red yet again. The fact that so many growth darlings of yesteryear are incredibly beaten-down but still not yet finding bids, such as DKNG PTON ZM, among many others, is a bit puzzling and perhaps indicates that those stocks remain expensive (they are) and have a plethora of longs in them from higher prices which are simply "holding and hoping" for another miraculous recovery. In other words, the risk is lower, as I see it.
Headed into next year, the value in a name like MO, below, remans compelling. I am talking my long-term book, but you are looking at an iconic brand with an 8% dividend and trading at forward PE of 9,
On the updated monthly chart, below, we have an inverse head and shoulders bottom in play to observe into next year if money flows into value.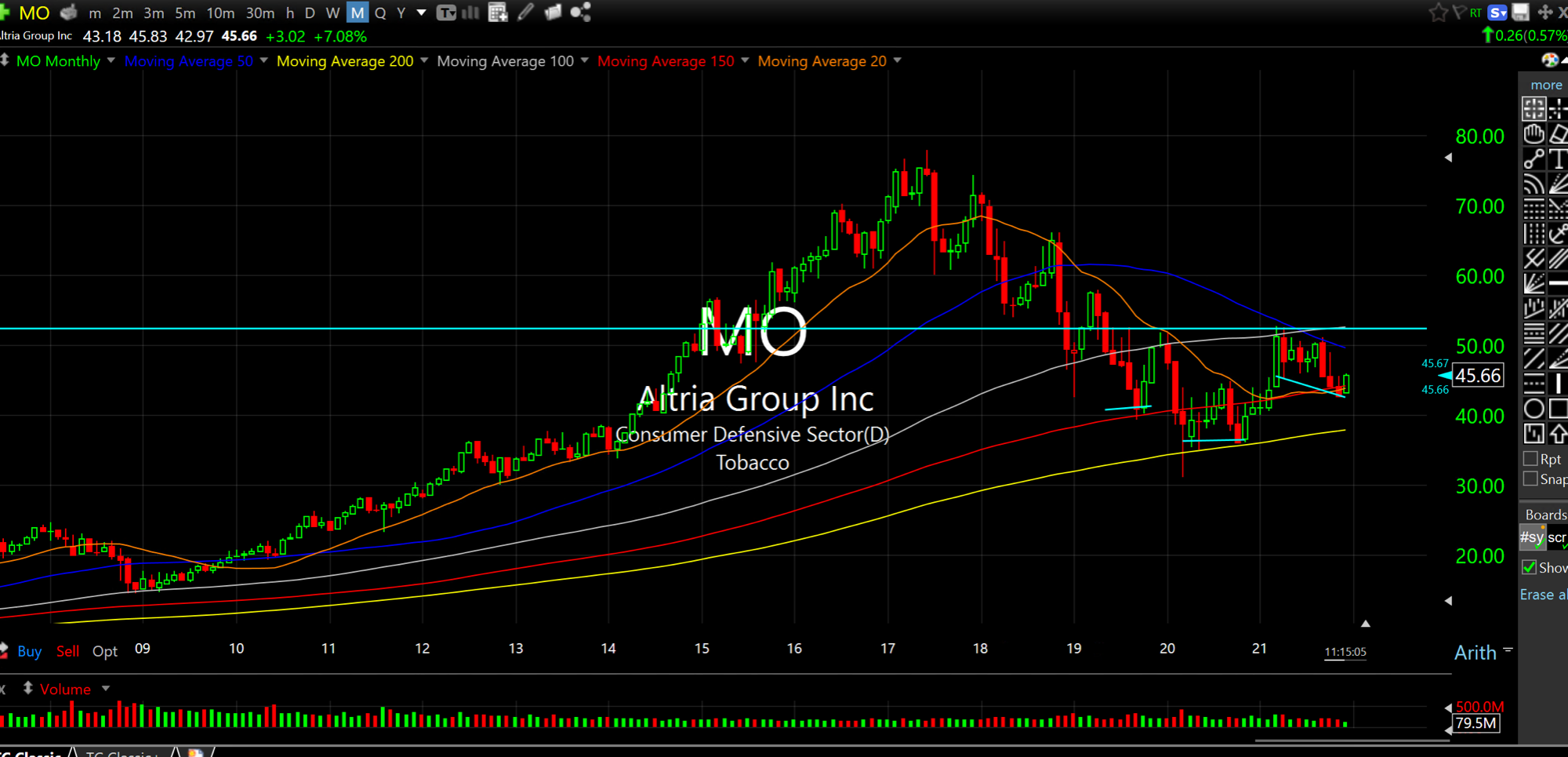 Stock Market Recap 12/14/21 ... Stock Market Recap 12/15/21 ...