02Jan11:10 amEST
Verified Testimonials About Market Chess Subscription Services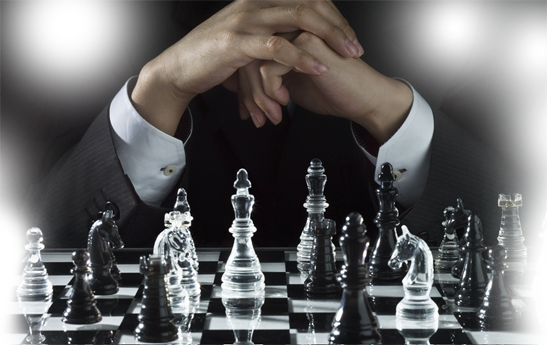 With the new year underway, this is a great time to get your trading mindset in the right place. There is no better place to do that than inside Market Chess Subscription Services, where we pride ourselves on delivering value to the Members with actionable ideas, timely (and apolitical) market commentary, a focused atmosphere, and disciplined risk management concepts.
In lieu of pumping a "follow the leader into every trade" service, as there are more of those types of services out there than we can keep count, our Members seem rather pleased with our way of doing things.
Don't take my word for it, though.
Below, you will find recent Testimonials provided by actual, verified Members about the service.
______________________________
I have been a member of "Market Chess Premium" since inception. Chess provides excellent market recaps, helps you understand technical analysis, what to look for on the charts, and identifies ideas, trends, sectors and market direction. Chess is also very responsive and answers any and all questions sent to him in a very timely manner.My portfolio has improved under his stewardship. And the annual subscription fee has paid for itself every year without fail. I highly recommend "Market Chess Premium" regardless of your experience in the Market.
Mary in New York City
As a market professional that has access to dozens of information providers I find myself relying more and more on Chess. His pre market video gives that quick snapshot of what is moving and why. The video after the close is really the most valuable. Chess is much more of a technical driven trader but he isn't blind to fundamentals. I am more fundamentally driven, but I recognize the function that technicals can play. One thing that I truly appreciate is how Chess is able to keep politics completely out of his recaps. This is no small thing as many other services that I subscribe to often inject their personal commentary about who is so stupid. Chess is above all of that and it just underscores his professionalism. The ideas that Chess generates are ones that I would rarely find on my own. He does tend to focus more on commodities (gold and her miners, and lots of soft plays too). While that isn't my focus it is still important to keep an eye on those sectors. Chess is an excellent extra set of eyes. He is looking in spots that I am as well and he still finds things I don't see. That alone makes the service worth it. I left Twitter some time back but I know Chess was very responsive to all the subscribers. He is always available via email and he has great patience that is very helpful for newer investors.
Brian B.
I've been a subscriber since the start of the service. Made a profit every year. Usually paid for the service the first month of the year. The amount of information given out is incredible.
Joe C.
I love to trade the market but don't always have the time to stay
informed. @chessNwine & Marketchess.com solve this problem with
morning, afternoon, and nightly videos and not to mention tweets
throughout the day. Plus he's always available to answer any
questions I have about a trade or idea. His weekend video get me ready
for the week ahead with overall Market conditions and trade ideas.
i'll be a Member for a long time, What more could you ask for?!

Patrick D.
I've been following Chess' trades, market commentary and analysis since 2010. He's ALWAYS objective, and never beholden to his opinion. His commentary focuses on sector strength/weakness, then which particular combination of letters with ascribed dollar values represent the best risk/reward setups - ALWAYS with predetermined risk parameters. Quite frankly, you'd have to be an idiot NOT to make money following Chess' trades over any intermediate to long-term frame of time. Three video links hit your email and text every single day, with incredible analysis of which sectors are hot and cold, and which stocks within those sectors represent the best opportunity to make money on. There's something in this service for ANYBODY, no matter your level of sophistication - but for the unsophisticated, you can bet that you won't be unsophisticated for long.
Todd M.
Speaking as a long-time market trader & former futures broker I can highly recommend Market Chess. An excellent balance between macro & micro fundamentals plus technical analysis with honest insights via video updates & real time Twitter inputs made this service a my "go to" for profitable trading.
Stu B.

I've now been a member of your premium service for some 4 or 5 years. I'm very much delighted with your ideas, analysis and level of personal service. Also your positive attitude, work ethic and sense of humor makes this a most enjoyable service. Keep up the great work!!!

Enrique M.
Years ago I subscribed to another service that was focused on trading options. It was fun and exciting but eventually I had lost too much and it capitulated. After that experience I hesitated to try another service. I couldn't be happier with my decision to try the Chess service. It is so simple first I get notified via Twitter then moments later I get a IM and for good measure an email.
His picks are very good but two things I think differentiates his service.
1). Morning and Recap videos really bring it all together as he explains his thoughts and possible trades to watch for. I appreciate his big picture analysis of the markets as well.
2). His motto is protect your capital at all times. Something I tend to overlook. He sets stop limits and is not shy in folding a trade if it is going the wrong direction. He also will take profits sometimes keeping half invested after a good run.
Highly recommended!
Michael Q.
I have been following Chess on social media for the better part of a decade and became a subscription service member many years ago. He has provided a wealth of knowledge on the markets, providing trading ideas, concepts and exemplary technical analyses. His multiple daily videos are clear and a staple to my understanding of the risks and benefits of trading and investing in varying market conditions. He highlights sectors and equities to keep a close watch on and saves me time by allowing me to more confidently trade and invest at my own pace with his invaluable knowledge and feedback.
Joseph S.
As a beginner trader keen to move up the knowledge chain, I enjoy Chess's mix of technical analysis, macro understanding and ear-on-the-ground insight that he brings to the service. His trading and long-term VIP service have been one of the best investments of 2021 for me. His videos (using Vimeo) are very convenient to consume whether I am commuting or viewing them from home, and I appreciate the flexibility there. But, perhaps the game changer for me was the access to Chess's experience and knowledge while asking questions that are 'super specific' to me. Some of the questions I have asked him are 'In an ambivalent market like this, what should my typical cash positions be?' and 'What is the Moving Day Averages' role when picking stocks?' An avenue like this for a beginner trader like me is gold dust. I recommend Market Chess without an iota of hesitation and wish it ends up working for anyone considering it as well as it has worked for me. I would happily buy Chess a drink if I saw him in a bar (except I won't know what he looks like, haha). Good luck, and I wish everyone a profitable 2022!
Sid D. (from Singapore)
I have been following Chess for 10+ years now and have been a member of his trading service since day one. After a year or two I upgraded my membership to include the longer term investment VIP Membership. I have always been impressed with the day in day out top down analysis of the daily videos and then the weekend overview which take a broader view. There is no bragadacio about the big winners and no whining about the losers - which any seasoned trader knows comes with the territory. Just level headed, methodical analysis. The trades are largely based on what the market is actually doing rather than what we think it should or could do. The VIP service takes a much broader long term view of the market which should be part of any stock investing strategy. The holds are much longer term, months or years and Chess provides that approach / analysis to that arm of the service. Chess is very reliable and ALWAYS responds quickly and thoroughly to any questions I have about individual names or stocks even if they are not being discussed in the service. I have taken many ideas presented (not traded ) in the service and been successful with them as well so the actual trades are just a part of the service - there are also multiple trade ideas presented daily.
Karl D.
Chess is a great follow for ideas with a disciplined approach and well worth the money. He sticks with what he knows and provides great market commentary, well done that you can utilize in a general market approach. He is concerned with protecting your capital but still lots of opportunity to be successful on swing trade ideas. Been a subscriber since the beginning and we'll worth it.
Gary W.
While I have always been a short term trader, I have been a long term student of Chess. He offers a unique prospective that keeps me grounded in all types of markets. His service is a must for serious stock market traders and investors.

T. Flick
The Fed is About to Leave Al... The Biggest Pushback I am Ge...