31Jan10:31 amEST
A Trashy Rally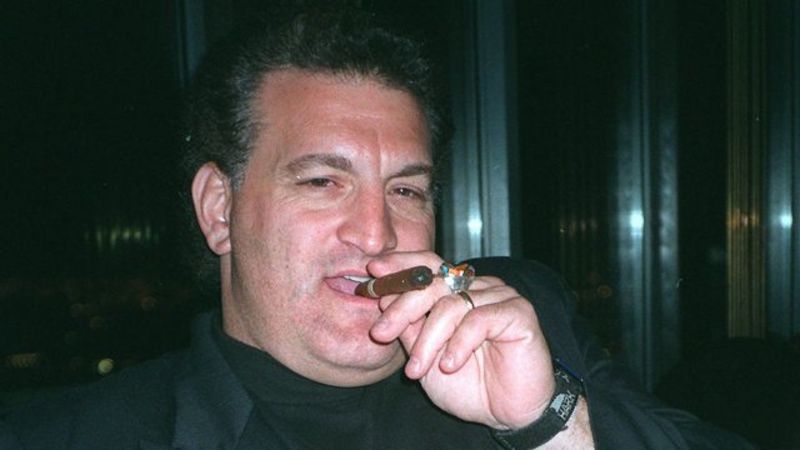 The absolute worst sectors and stocks in recent moths are leading this morning bounce, with the likes of ARKK, HOOD, biotechs, and software all soundly outpacing just about everything else. When I moved to 100% cash in my trading account last Friday, I suspected we could bounce from oversold levels in the trashiest parts of the tape, albeit with notable weekend risk from a whole host of sources which could have ignited a major gap lower yet.
Seeing as we are experiencing the former, and not the latter at the moment, the test going forward is whether bulls can maintain and then build on today's bounce or, instead, succumb to dreaded overhead supply (interested sellers looking to get out) which blunts the bounce and may even send it back to new lows. True, the likes of FB GOOGL AMZN reporting this week may have a say in that.
But first things first, and bulls need to hold this bounce for more than an hour or two.
One relative strength stand out in biotech which still has my eye, despite being small and thin, is KPTI, updated below on its daily. Not too many other bios (especially small caps) are above their 200-day moving averages these days...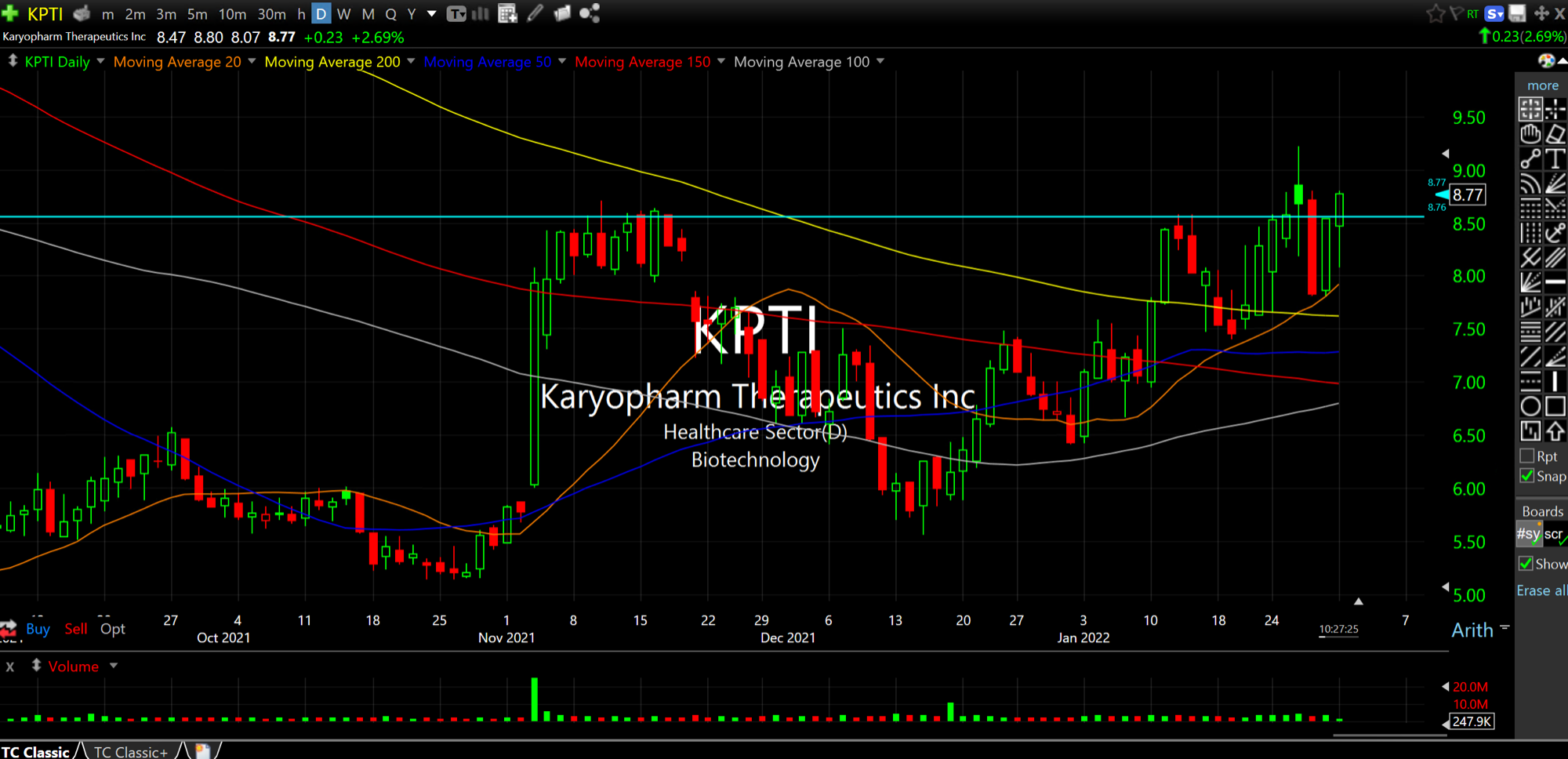 Weekend Overview and Analysi... Stock Market Recap 01/31/22 ...