25Mar10:45 amEST
Beach Hopping in Brazil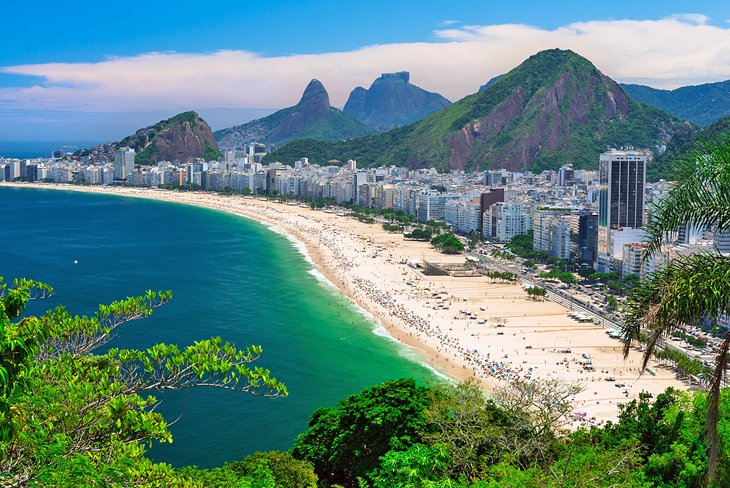 Quietly, commodity-rich Brazil has been acting much better of late.
And, quietly, their Central Bank has taken actions to battle inflation, unlike our own Fed which thinks it can use mere words to fight off the nasty scourge of inflation. As I write this, Brazil's key interest rate is in the double digits. Now compare that to Jay Powell's baby rate hike schedule on deck and ask yourself which is more likely to contend with sticky high inflation better.
EWZ is the country ETF for Brazil. And with their resource rich nation coupled with a responsible Central Bank, we ought not overlook their stocks into the coming cycle.
PBR, first weekly chart, below, is the energy giant down there. And it may be ripe for a fresh leg higher above $15. In fact, it may be coming out of a weekly bull flag as we speak.
And SID, second daily chart, below, is one of two main Brazilian steel stocks. GGB is the other, and it has already taken off a bit. SID should stand to catch-up higher.
Overall, as this cycle unfolds--And I think it has just begun--Brazilian stocks should be among those stalked more closely despite how many attention other "BRIC" nations will receive, naturally China and Russia.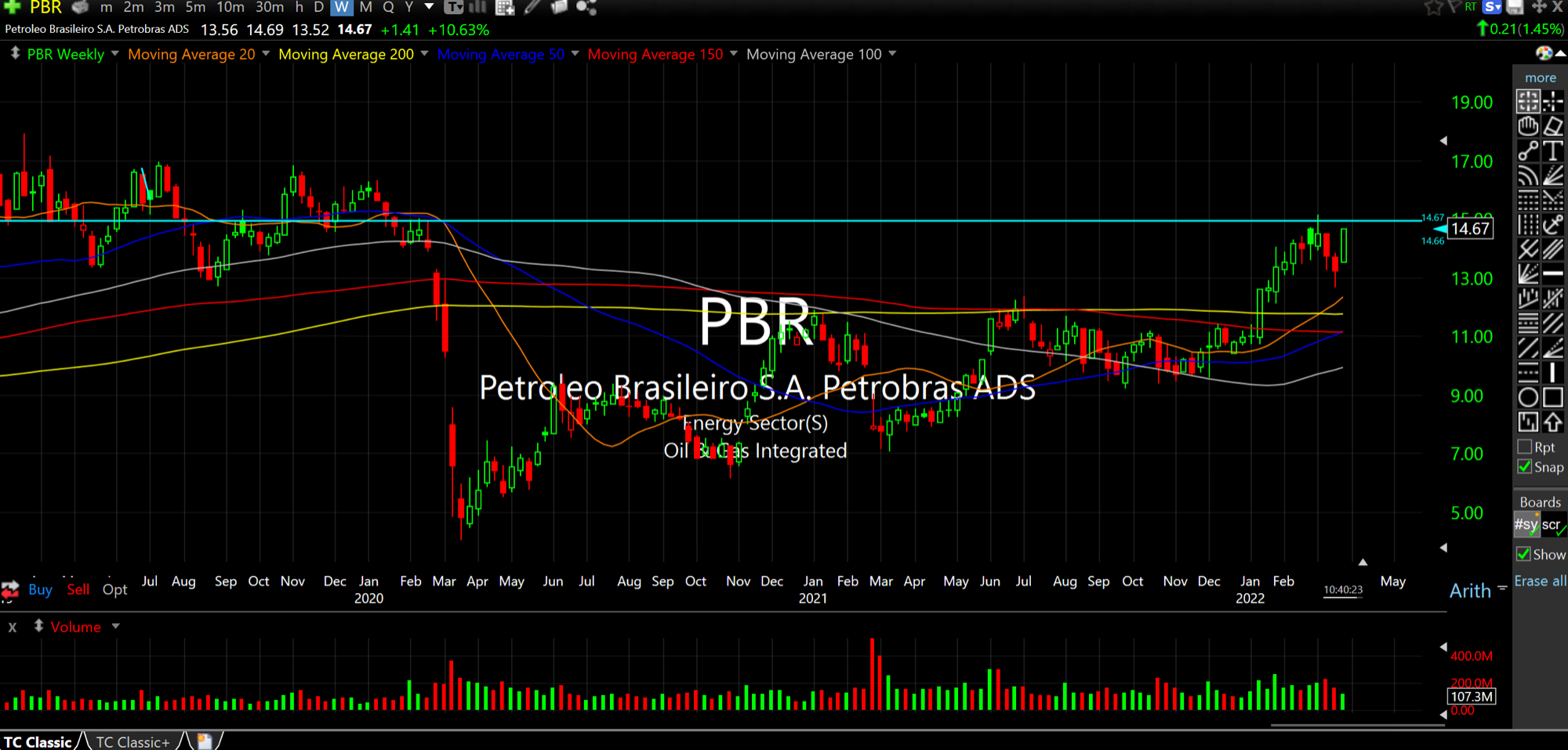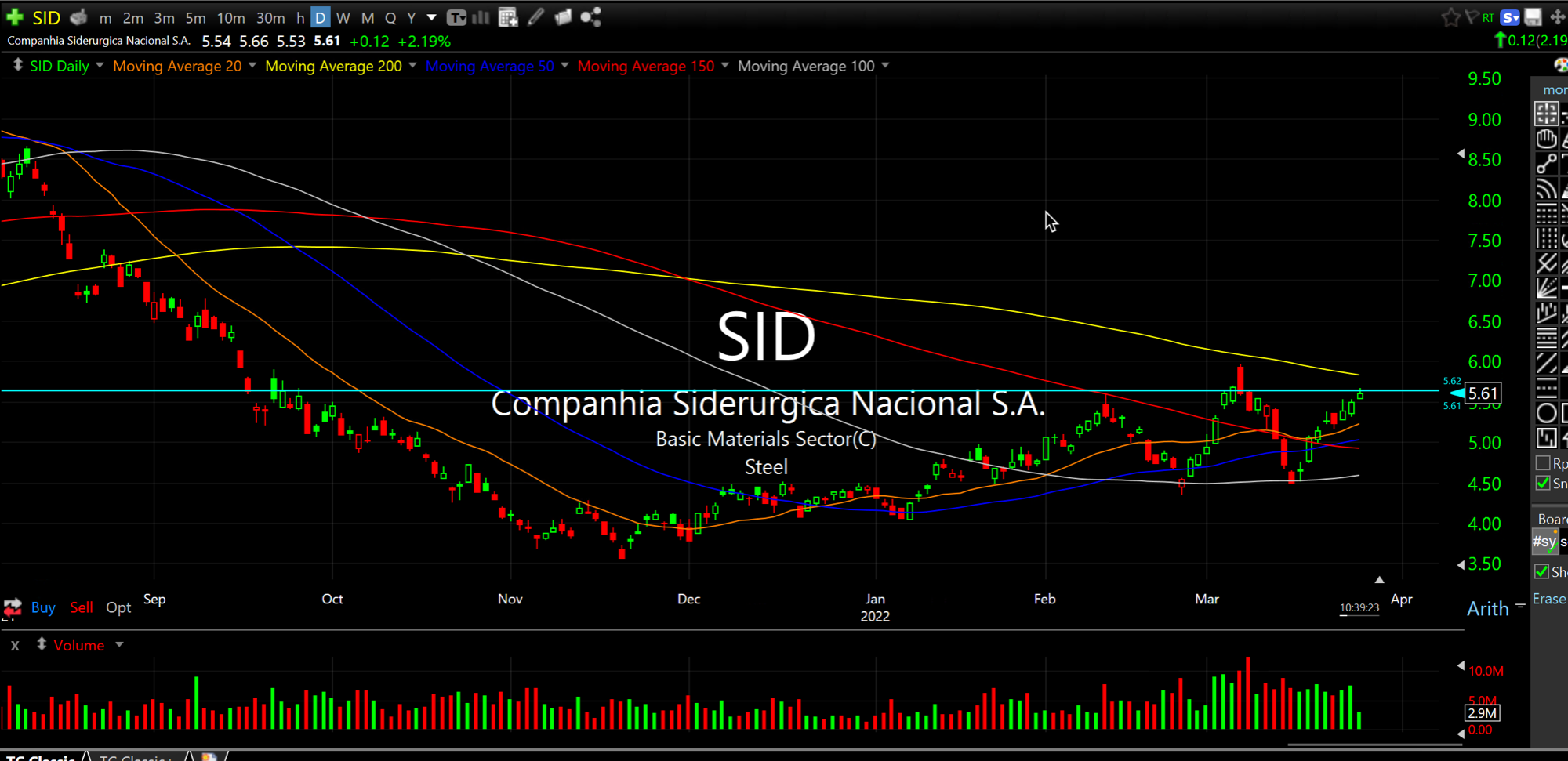 Market Chess Presents: The C... Weekend Overview and Analysi...