06Apr10:30 amEST
Are You an International Harvester?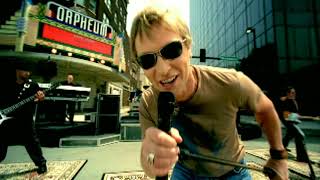 Stocks are likely coming around to the idea that yesterday's talk about imminent quantitative tightening by Lael Brainard was part of a carefully crafted strategy by The Fed in front of both today's FOMC Minutes (from the last Fed Meeting), as well as headed into the next FOMC in the first few days of May.
The reason why The Fed is so careful is twofold--They do not want to rattle markets all at once, as they try to telegraph their coming actions. Beyond that, let's be honest: They are likely petrified of the very idea that the market can react in any number of violent ways as they take away the punch bowl both in terms of ZIRP and QE all under their watch. And the kicker is that they may be doing so (and probably are) way too late in the cycle, as the economically starts to run out of gas in subtle ways just as the airports, restaurants, and hotels all look packed coming off the pandemic. If they can merely talk down inflation, then they will be thrilled.
But history says that strategy has no shot. And they will indeed need to act aggressively as soon as May.
Furthermore, and this is something Powell will likely need to come around to--When fighting inflation, he will need to move away from telegraphing his actions, and more towards shocking markets here and there (e.g. surprise rate hikes in between FOMCs).
But for now, the multi-week rally in equities is under pressure as the Fed tightening has only started.
As for outperformers this morning, beyond the safety of MO we have the ag plays flying. IPI CF MOS NTR ADM are leading. But I would also watch UAN to follow suit as it flags high and tight.