14Apr11:15 amEST
Here's the Real Battle This Earnings Season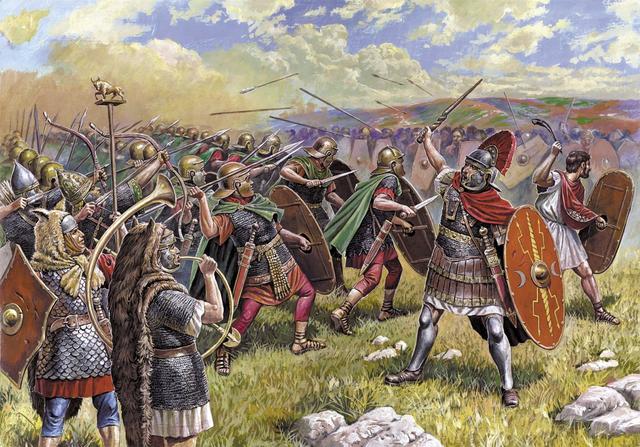 With markets closed tomorrow for Good Friday, stocks are mixed this morning as bottom-callers in Treasuries got caught into another spike in rates.
As you might expect, the Nasdaq and many growth issues are not thrilled with rates pushing higher yet as TLT sells off further.
However, from my vantage point the true battle awaits us all in the coming weeks as a new earnings season is underway. We will hear from the likes of NFLX next week off the Easter weekend. Netflix has essentially been destitute since its plunge over the winter. I could envision a scenario where NFLX reports bad numbers but the stock has a muted, dead money type of reaction.
No, the real battle will likely not be NFLX. Instead, the two main holdouts from the winter correction tech: AAPL and TSLA, respectively on their weekly charts, below.
Both AAPL and TSLA report in two weeks. I view both weekly charts as forming complex, longer-term tops. My bias is to look for surprises to the downside which are expensive and are nearly-priced for perfection, TSLA especially with its valuation and AAPL especially with its size and belief from shareholder base that it is a safe haven.
I challenge both of those views in this macro environment and expect downside resolution into the seasonally more bearish period coming up after Easter.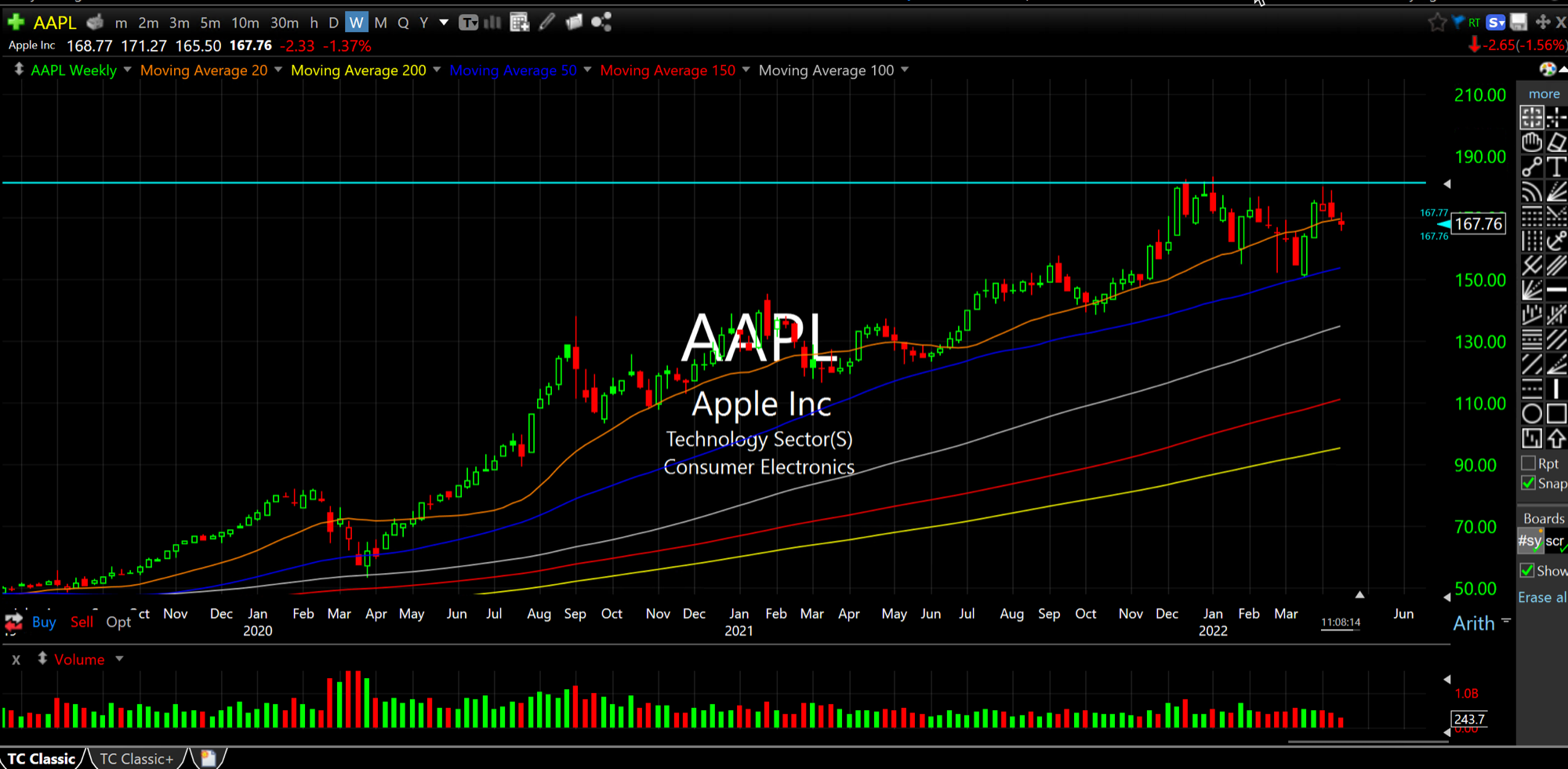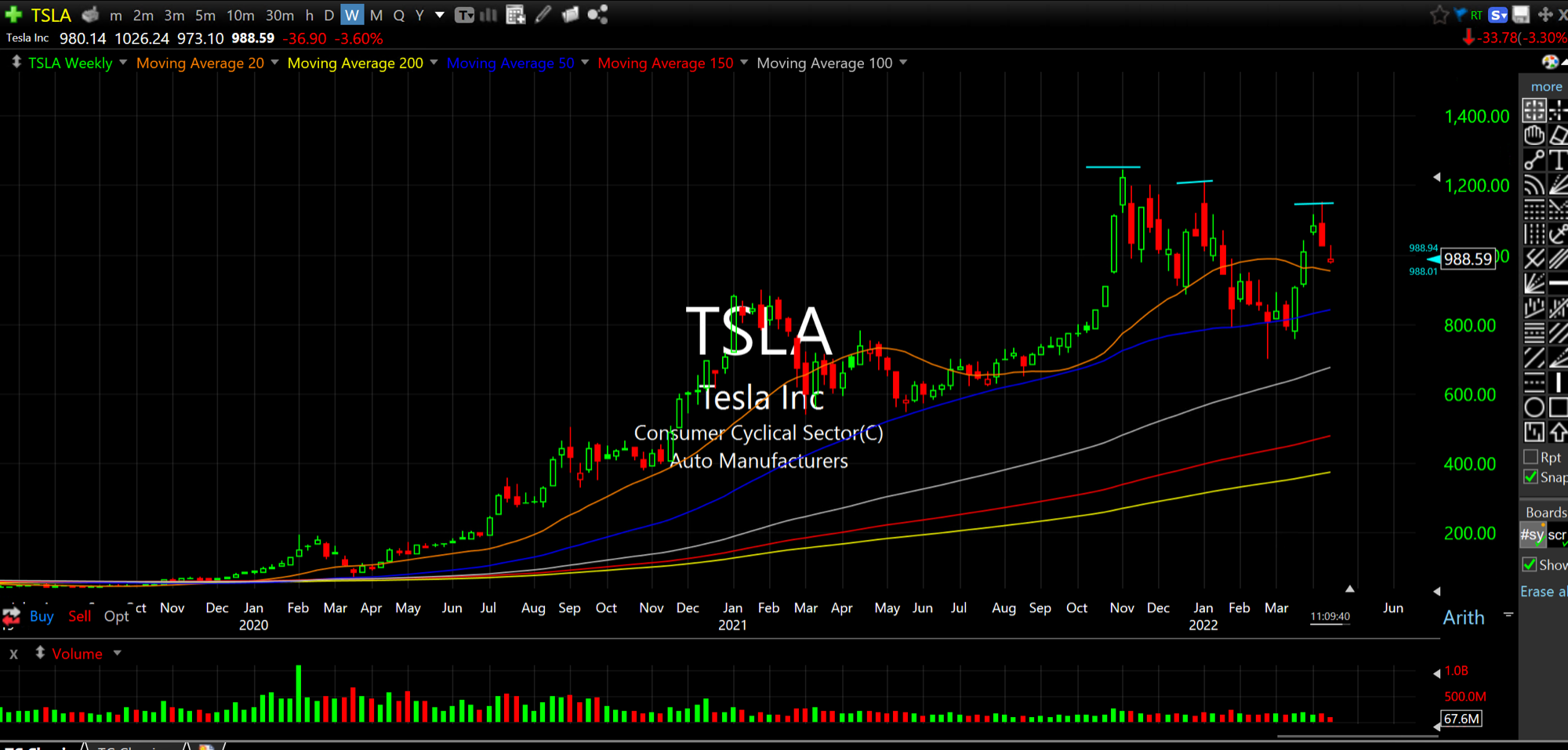 No Big Deal, Just Eleven Yea... Weekend Overview and Analysi...