25Apr3:23 pmEST
Looking for Solid Support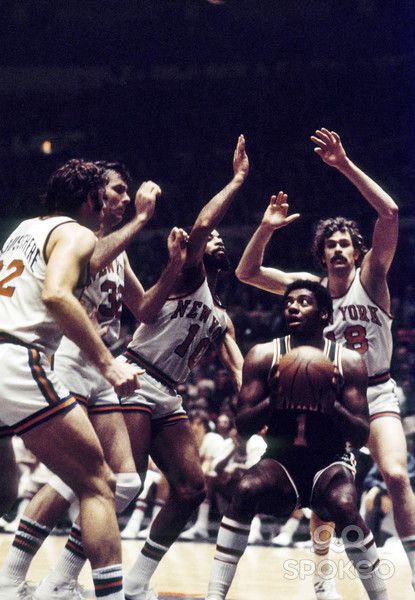 While I have my doubts about tech and growth, with the large majority of those stocks and sectors below 200-day moving averages, the commodity complex holds much more of my interest into this pullback.
As you know, most commodity stocks are in uptrends, above 200-days, and the shakeout of late has seen a bunch of names like FCX, LAC, MP, all three respectively below on their daily timeframes, pull back precisely to their 200-days. In bull runs, this should be a decent spot for buyers to move back in with confidence. And we will find out in due time this week and into May if they mean business, giving us at least some context against which to trade, which means placing stop-losses below today's lows, for example.
Similar comments apply to the ag space, with CF MOS testing their 50-day moving averages today.
Recall that moving averages are to magical or automatic places to buy or sell. Instead, they serve as an excellent gauge of institutional support, or lack thereof at widely-watched reference points.
As for the overall market, ahead of some major mega cap tech earnings this week we have a mixed tape with each side claiming victory today. In all likelihood, today is a win for neither side but merely a lull before the barrage of earnings from AAPL AMZN GOOGL MSFT V, and the like.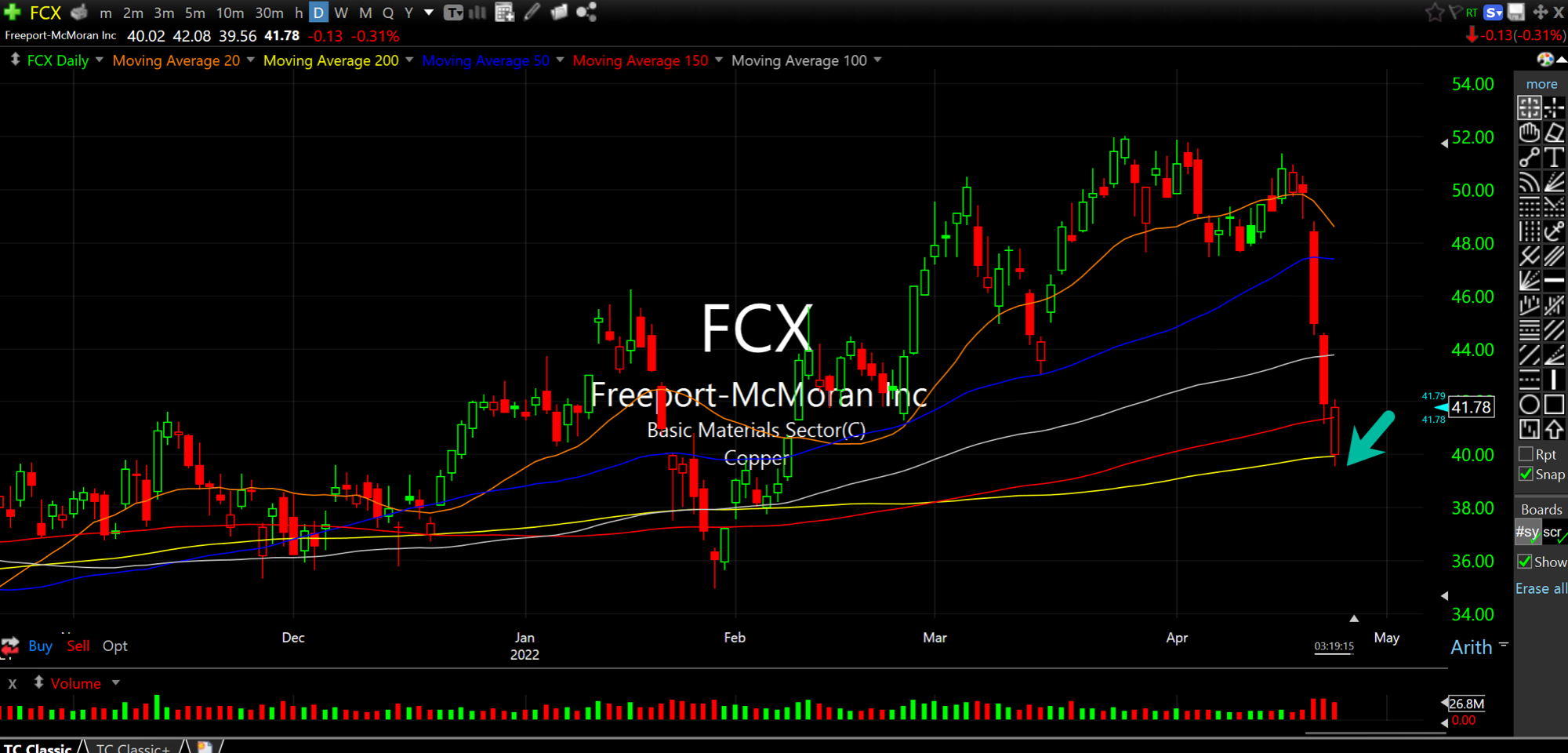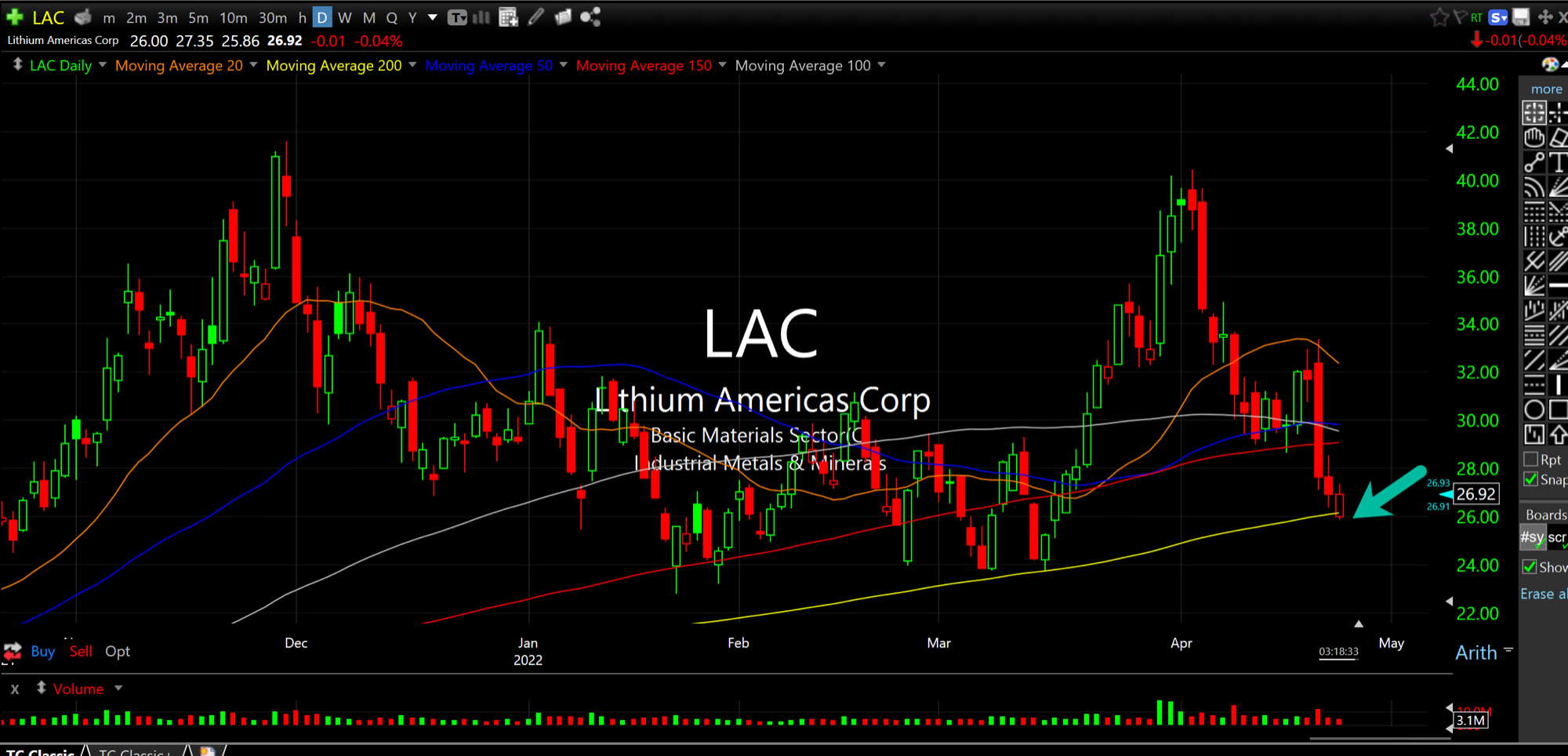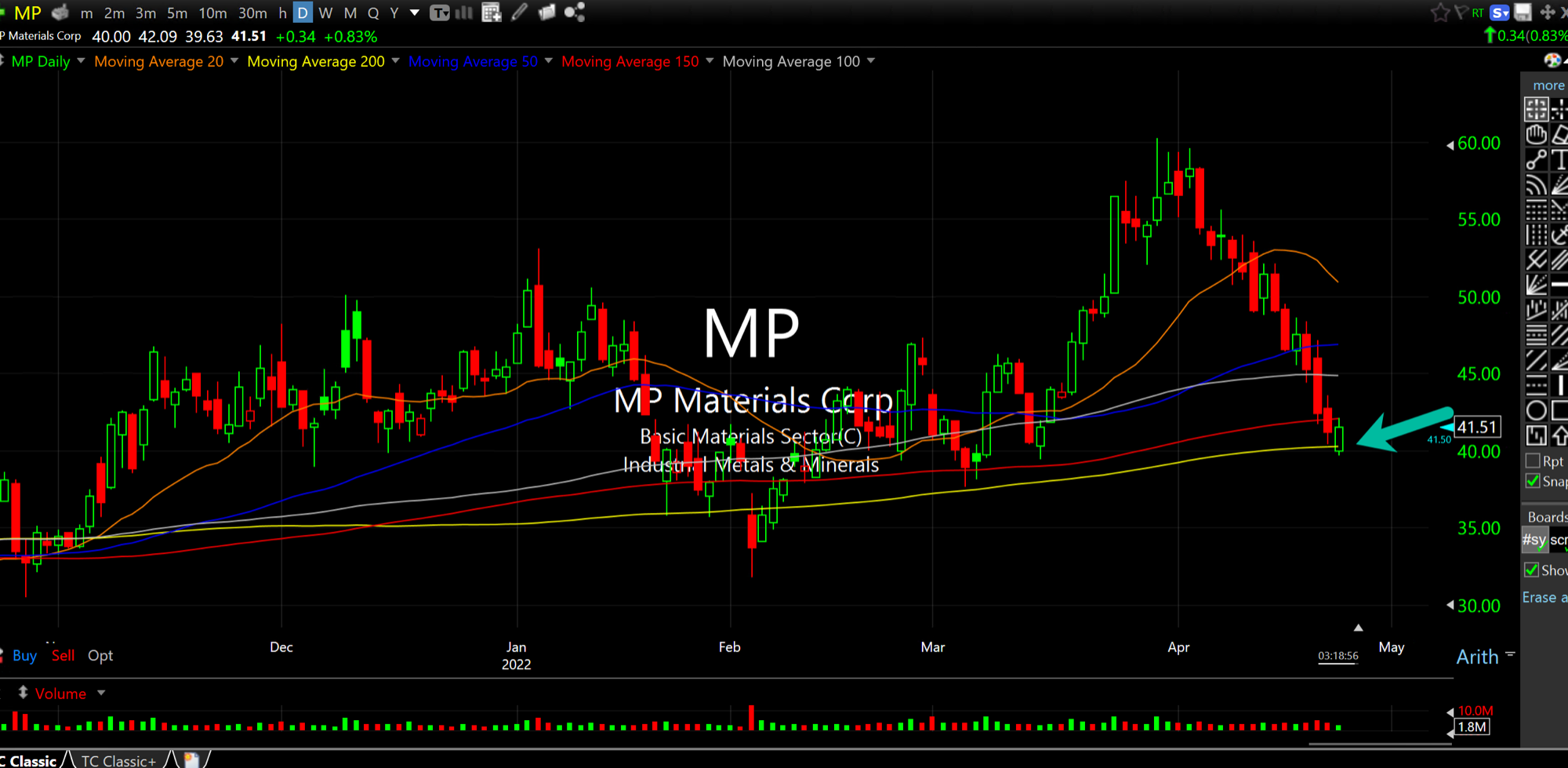 The S&P Has No Business Bein... Sliding Down the Slope of Ho...