26Apr2:55 pmEST
Testing the New World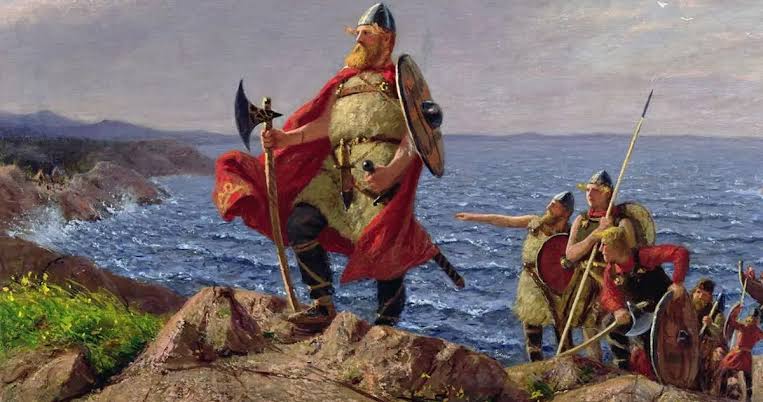 While Alphabet (GOOGL) and Microsoft (MSFT) are, easily, the largest and most visible firms reporting earnings tonight after the bell, I would argue that Chipotle Mexican Grill, Inc., (CMG) and Visa (V), respectively on their weekly charts, below, may very well offer better insight into the current debate playing out between bulls and bears as to whether we are, in fact, in the midst of a new major market regime.
Specifically, we The Fed is embarking on an extended tightening cycle amid sticky high inflation as, perhaps, economic growth has peaked or is peaking, then CMG, with its PE of 66 and winning record for over ten years as a beloved fast-casual dominant force, should begin to show signs of being long in the tooth.
Visa, a $450 billion market cap Dow component, has a PE of 41 and has been another dominant winner since about 2011. Here, again, the consensus of V always beating and rallying with its blowout numbers ("Hey, everyone uses credit cards, right?!") should be put to the test as both firms report tonight.
Both PE ratios are historically, uniquely high given their market caps, visibility, and now given the headwinds we know the market and economy are facing. In addition, the longer-term chart (longer-term than the weeklies, below) are arguably parabolic and ripe to unwind.
Overall, I am using both CMG and V even more than GOOGL MSFT tonight as litmus tests for what kind of a market beast we truly have on our hands before we even entertain AAPL AMZN later this week, and then of course the FOMC next week.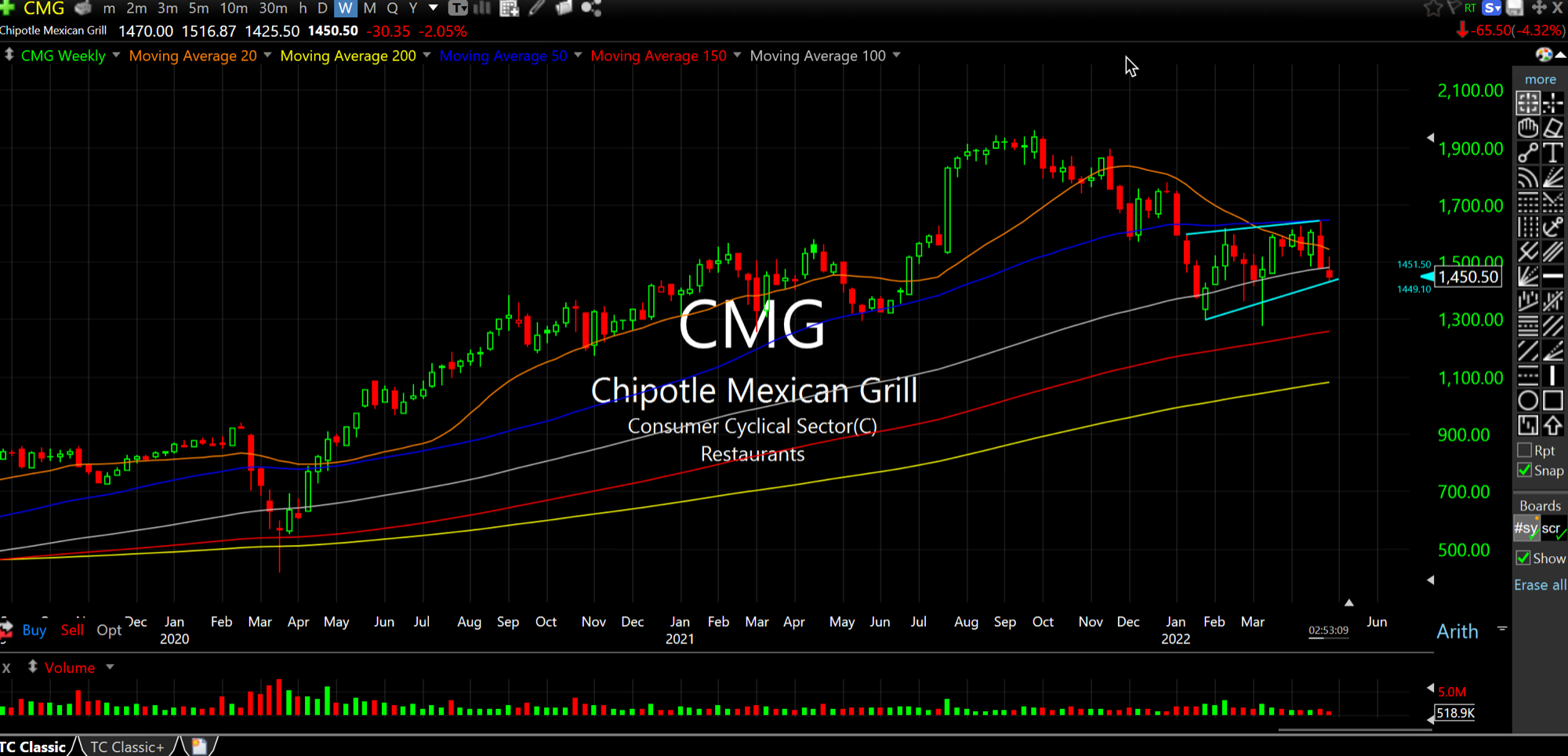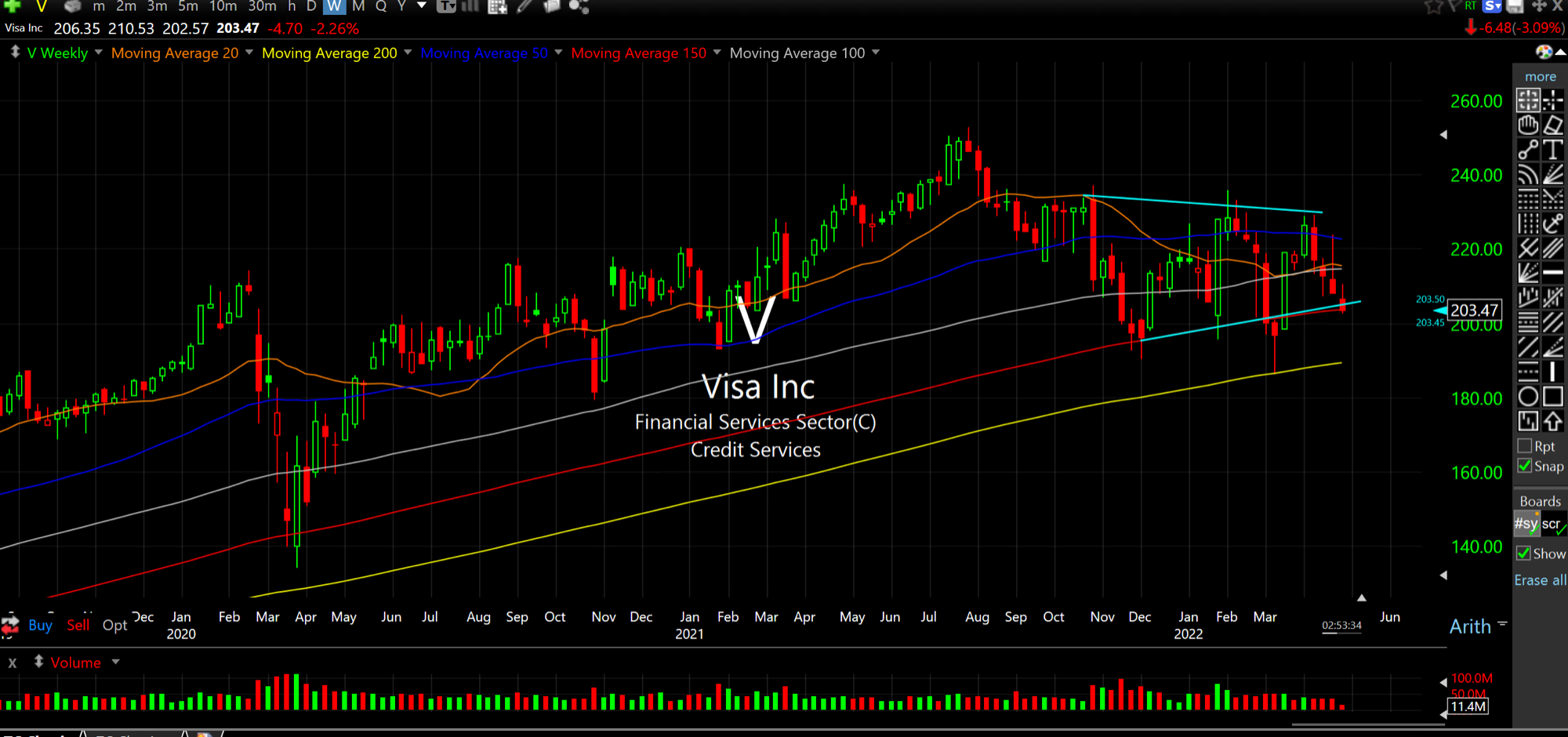 Sliding Down the Slope of Ho... Stiff Resistance Requires a ...