05May3:28 pmEST
Operation: Live to Fight Another Day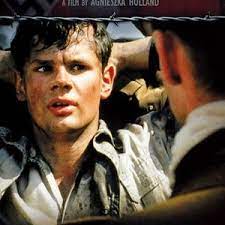 I am 100% cash in my trading account here, tempted to take on some shorts overnight and press for a wipeout. That said, after my thinking that commodity stocks were ripe to extend a fresh rally clearly petered out rather quickly today, I am going to respect the wild indecision and daily price swings we are seeing now until we get more clarity that we are either on the cusp of either a new leg lower in the market or, alternatively, some type of range bottom.
While the range bottom scenario seems unlikely as buyers continue to get stuffed even in beaten-down parts of the like market like ARKK, software, biotech, even names like NFLX, bears have not exactly taken the ball resoundingly either, what with the seemingly daily short squeezes higher amid overnight futures ramps.
And then, of course, there was the FOMC yesterday where Fed Chair Jay Powell may unknowingly be accelerating a total loss of confidence by both the stock and bond markets in The Fed as an entity itself, given his absurd attempts to massage down inflation.
Simply put, the conditions and elements have been met for a stock market crash. We had a prior speculative mania where PE ratios reached absurd levels amid epic margin debt from retail players. We then saw technical and economic deterioration with sentiment having turned sour but (still) far from classic capitulation and panic. We also have a plethora of bounces which have been unable to stick all the while price swings have become nastier by the day.
While a "crash" itself is always an outlier, very low probability event, those are basically the elements present before almost every single one of them in market history, including a spike in rates and dislocations in global currency markets like we are seeing, too.
But outlier events aside, this market is clearly not healthy and not exactly smoothly trending lower, either, which means my focus is on living to fight another day and not forcing in trades just for the sake of it.
Playing the Triangle Offense... Still Waters, Deep and Dange...