24May11:28 amEST
Snap Snaps Off, Reminiscent of Ancient Greece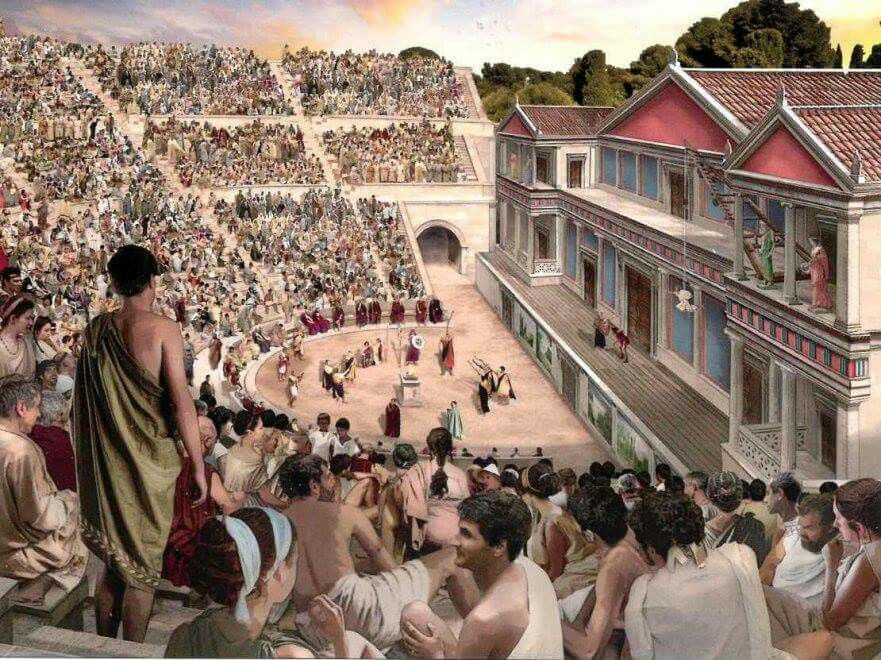 Towards the end of the Ancient Greek civilization, after Alexander the Great's empire in 323 B.C. until the utter defeat at the hands of the Romans in the Battle of Corinth in 146 B.C., the Ancient Greeks saw increasing participation in theatre. It seemed as though everyone wanted to be a performer all of a sudden which, perhaps, was a symptom of the population intuitively knowing their civilization was in decline and destined to meet its demise--Being a performer in the theatre could be seen as a way to express discontent and air out repressed frustration.
Here in America, coming up on 250 years of our republic's founding, the rise of SNAP may have parallels to Ancient Greek theatre, where anyone who wishes can, in effect, stage their own theatrical production via the SNAP app for all the world to see, or perhaps just one person.
Shares of SNAP are down more than 40% as I write this after issuing a warning last evening about slowing macroeconomic growth impacting the firm's bottom line. And even though the Nasdaq is still above last Friday's lows now a sizable chunk of the reversal from Friday plus yesterday's rally has been erased.
I had thought oil stocks could defy the selloff in tech but it seems even they are sensitive to the plight of SNAP. That said, gold, silver, and some miners like AUY are impressing so far.
Also note the highly defensive PM, updated below on its daily chart, is still holding firm as the international spinoff from MO with a hearty dividend. With war in Europe still churning, many a cigarette will continue to be smoked all the way around.
Overall, I am back to the sidelines waiting for a little more clarity either way. If bears cannot breach Friday's lows within short order it may put the ball back in the bulls' court for another relief rally attempt.
But for now, much like Ancient Greek theatre, I seem an awful lot of drama queen stocks and sectors out in the market today.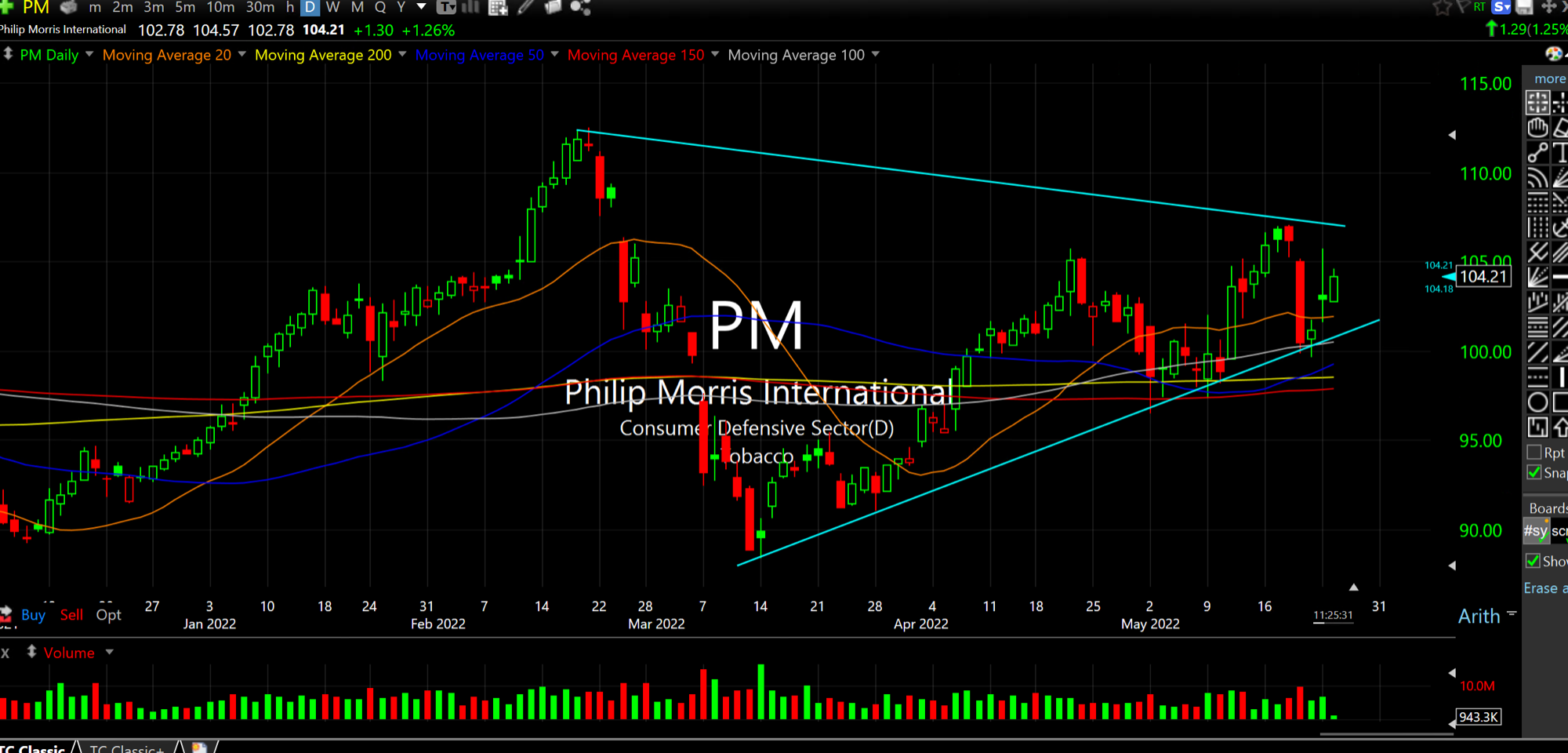 Hey, Hey, We're the Monkeypo... Bear Market Psychology 05/25...