31May9:30 amEST
Searching for Pressure Points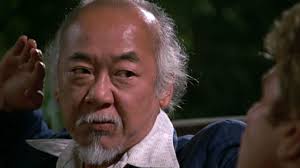 As I am sure you gathered from our analysis before the holiday, we expect oil and gasoline futures to continue to push higher into the summer months as China reopens and the domestic U.S. economy sees cabin fever-ridden Americans spend whatever money they have left (or on credit) for summer vacations. On the surface, a local road trip seems far more economically viable for a family especially than a long distance flight and associated costs. But for that family, most likely driving, gasoline will become an even more prominent cost, alongside food inflation prices, especially at restaurants and grocery stores.
Eventually, the pressure point for the consumer is higher from here. In other words, there will be a tipping point where gas is simply too higher for the consumer to withstand, and we will finally see genuine demand destruction then. But first we need to get there. And with summer vacations underway, it is unlikely we get there until at least July, in my view.
When we do get close to the tipping point, a cost like Starbucks will most likely be one of the first expenses consumer cut. Back in 2008, it was considered a faux pas to bring a Starbucks cup to most corporate offices, as it showed a lack of fiscal discipline during the Great Recession. Those days seem like centuries ago at this point, but I would not be surprised to see them come back, as consumers could easily trade down, and likely will, to Dunkin', gas station coffee, or even making it at home and bringing it around in a thermos.
On the SBUX monthly chart, below, I would give it room to bounce from here and suck in longs better on the lows being good lows.
But they are not good lows. Starbucks was the quintessential bull market long, but in a bear market the script flips and the name likely finishes 2022 much lower from here.
And eventually an excellent short entry will reappear, probably around $90-$100 is this bear market rally inflicts max pain on impatient bears.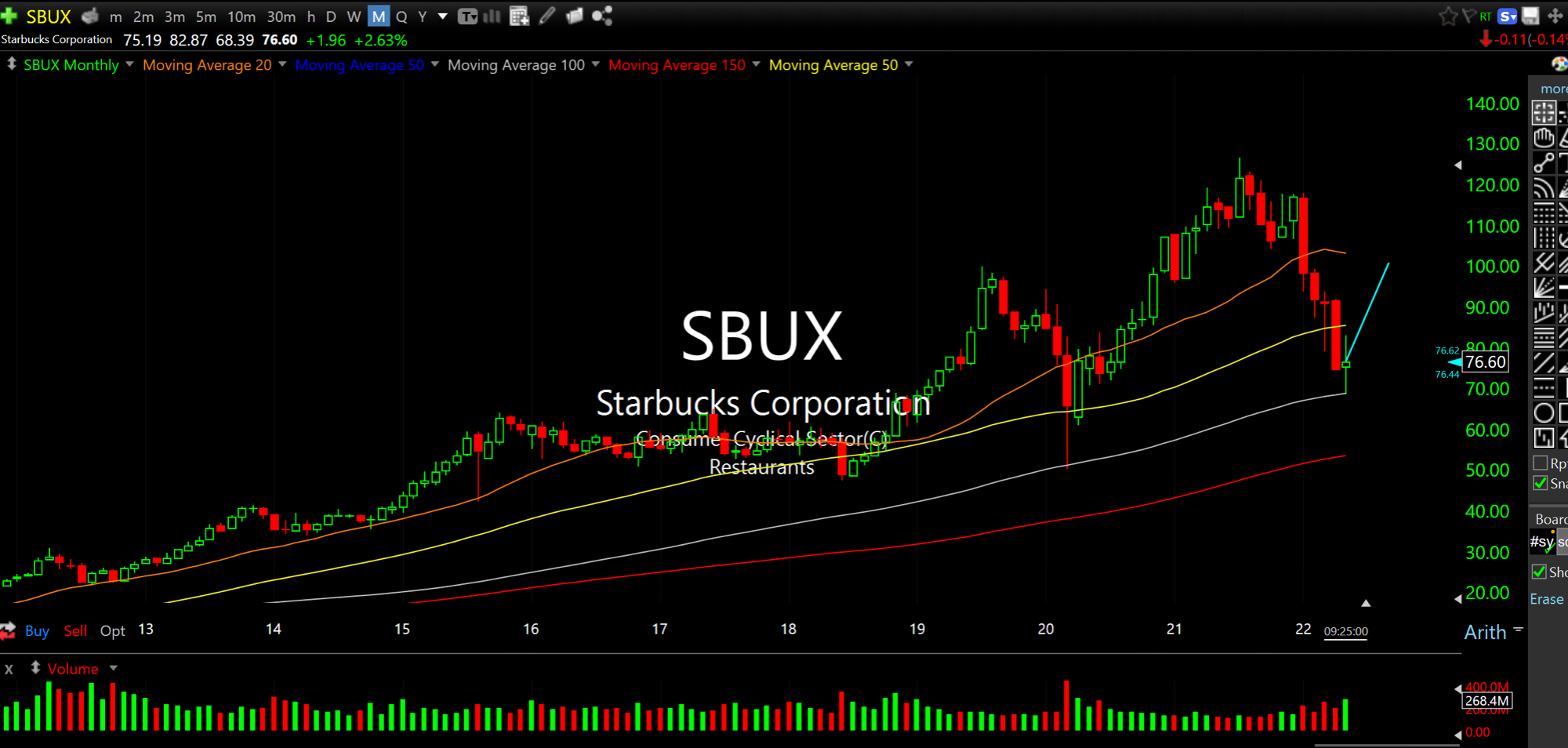 More Than Just Summer Drivin... Distrustful of Eastern Promi...