09Jun10:51 amEST
The Near-Term Fate of Markets Rest on These Two Setups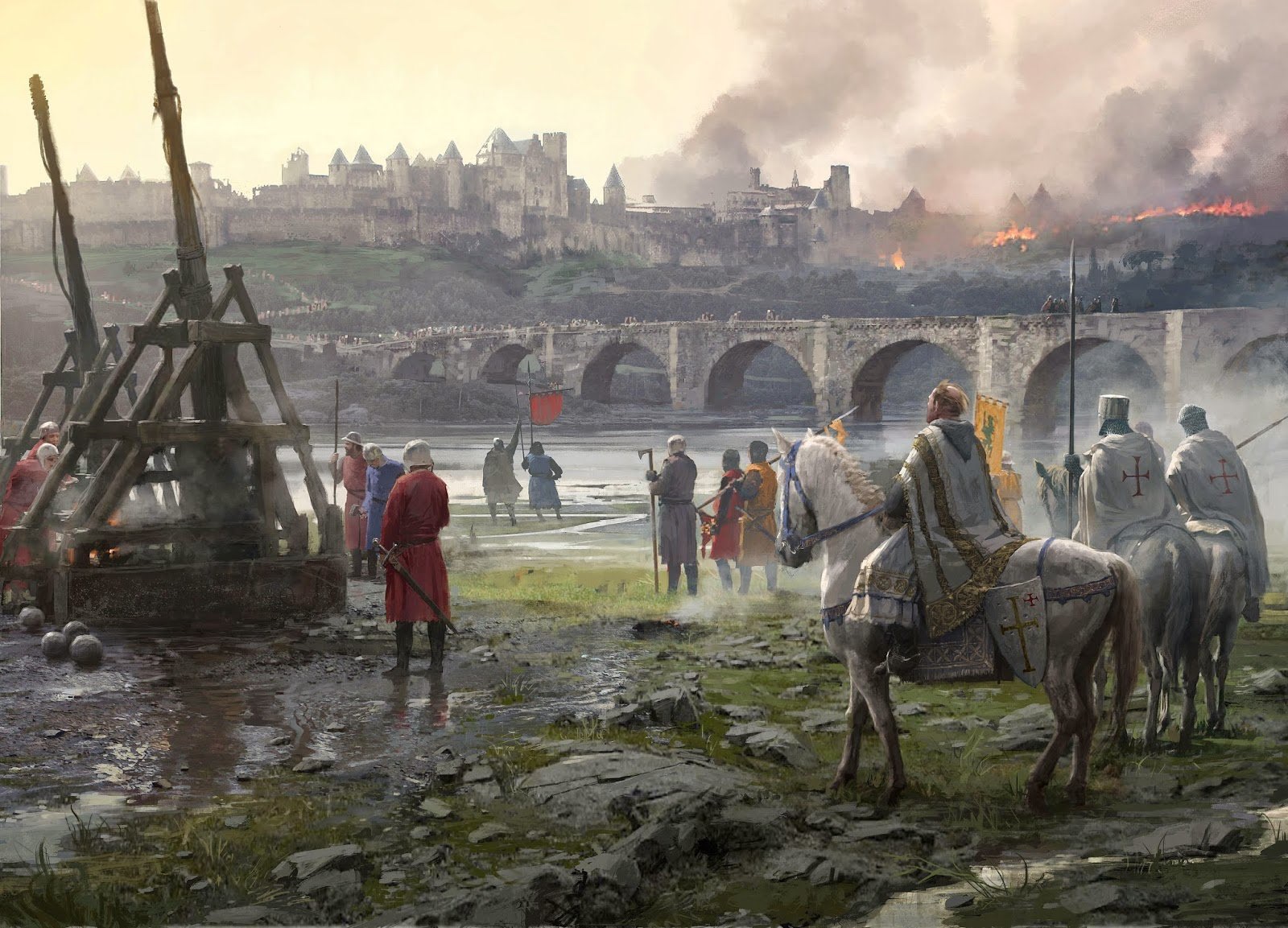 A bit dramatic? Sure. But with the algos playing ping-pong pretty much all this week in front of the CPI data tomorrow morning, followed by the FOMC and OpEx next week who can blame me?
As QQQ flirts with $305 support, we have TSLA giving bulls a glimmer of hope for a rally just as economic negativity seems to be reaching critical mass.
On the first daily chart, below, we see a potential inverse head and shoulders bullish bottom on Tesla which would carry more weight above $800 to confirm. Of course, the reaction after CPI tomorrow is likely far more important than what happens today. Clearly, if the pattern fails and bulls lose $650 it should usher in a new leg down.
With that in mind, Treasuries, on the second daily chart below for the TLT ETF, are still duking it out over the $114 support level.
To keep things simple, if I only had two non-index/index ETF charts at my disposal for the next week after tomorrow's CPI, I would choose TSLA and TLT for guidance.
Edges are small at the moment, and it feels like most are aware of this, which makes for a post-CPI/post-FOMC hedge burning bonfire a distinct possibility.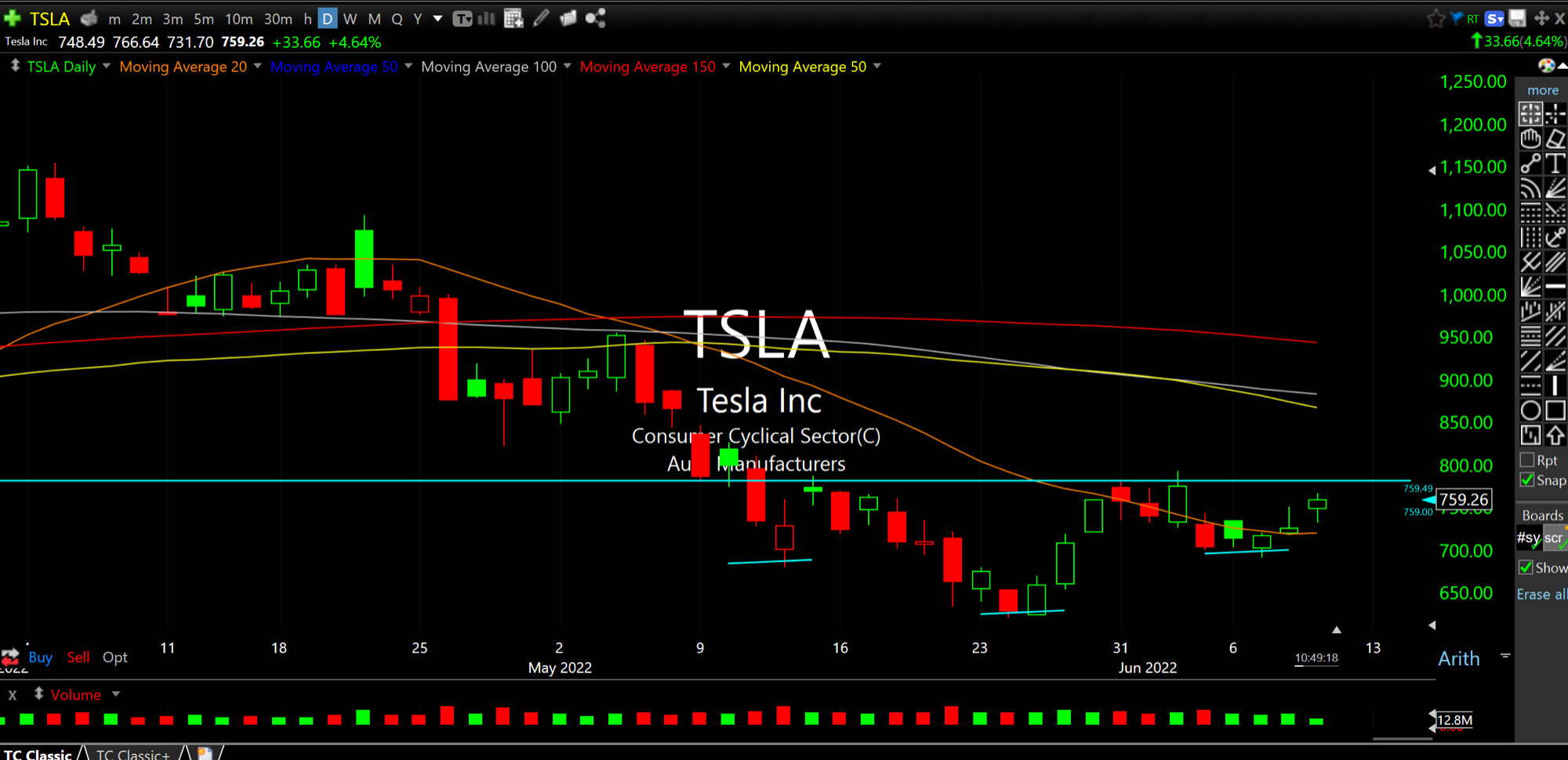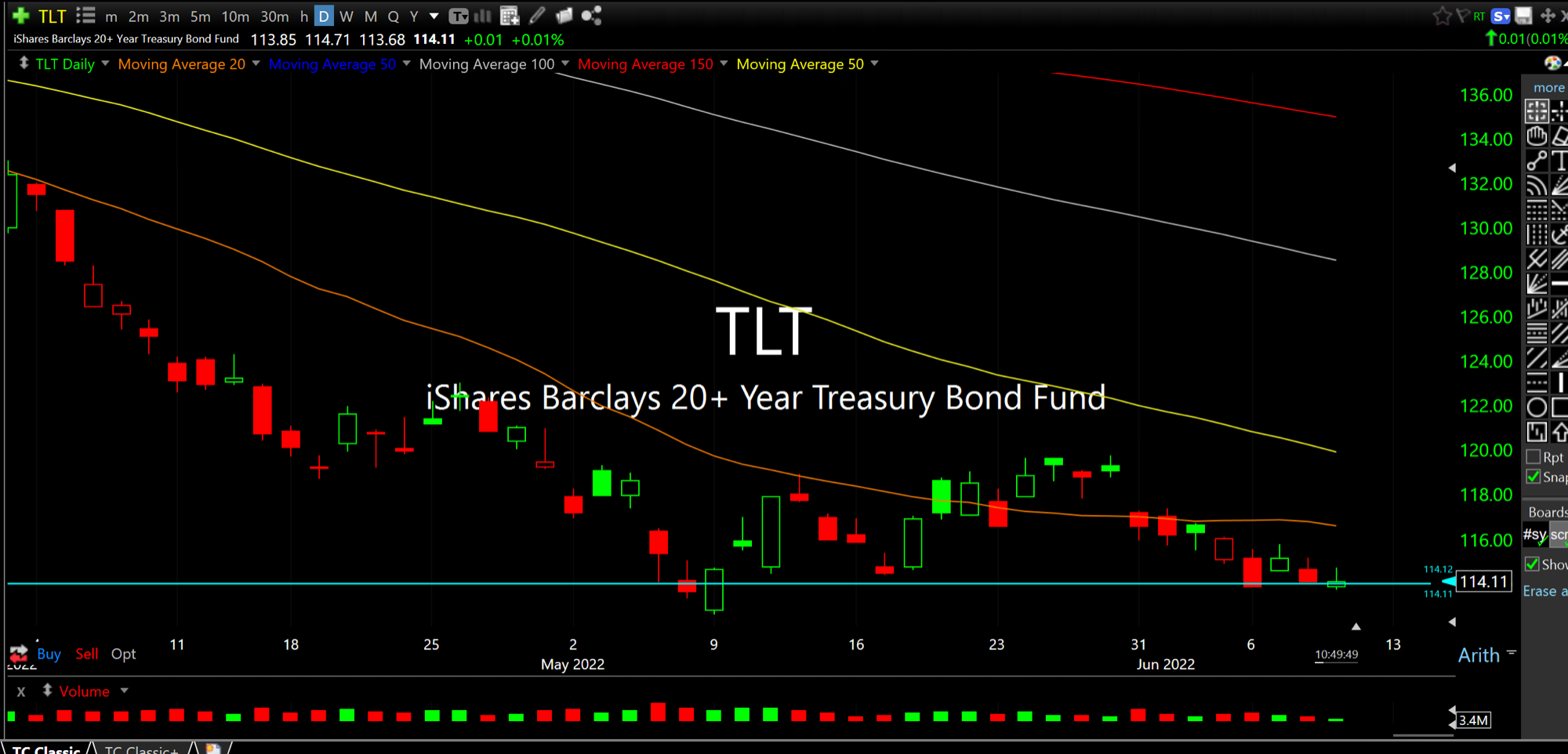 Stuck in the Middle with You... Stock Market Recap 06/09/22 ...