27Jun10:06 amEST
Even Good Ol' Boys Should Look at This China Play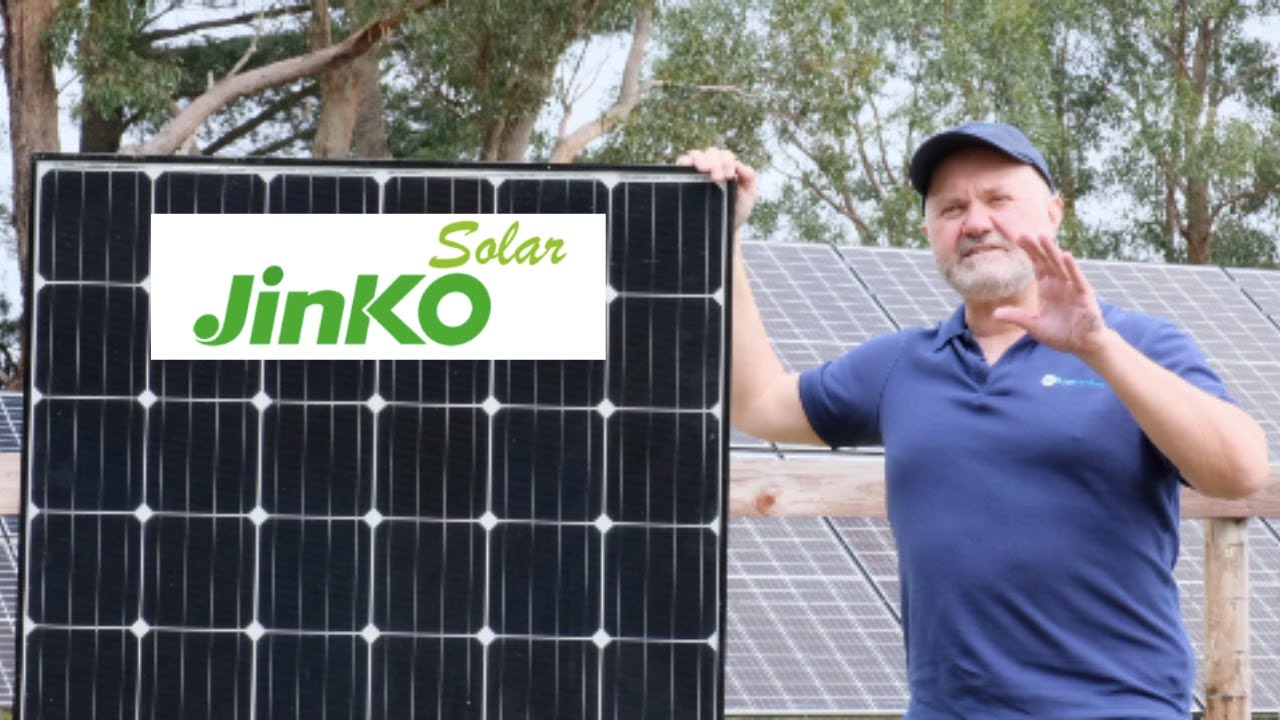 If you are old enough, like me, to remember tickers like FUQI or RINO, among many, many, others, then you know the risks associated with trading China ADRs. There have been countless accounting frauds and, in essence, shell companies, to boot, although recently with The Fed ultra easy regime many of those were not uncovered the last few years.
That said, Jinko Solar (JKS, on the monthly chart, below) has been around for a good while.
And with solars outperforming into an opening broad market Nasdaq fade off the open, I wanted to highlight just how strong Jinko has been on all timeframes. Note the massive base breakout after previously clearing a decade's worth of supply above. This is wildly bullish, purely from a technical perspective.
Overall, I am impressed with solars and think that many have forgotten about them given, understandably, recency bias.
However, when solars do wake up, they have a reputation for leaving the station with great vigor and not looking back And China risk notwithstanding, Jinko is right at the front of the pack this time around.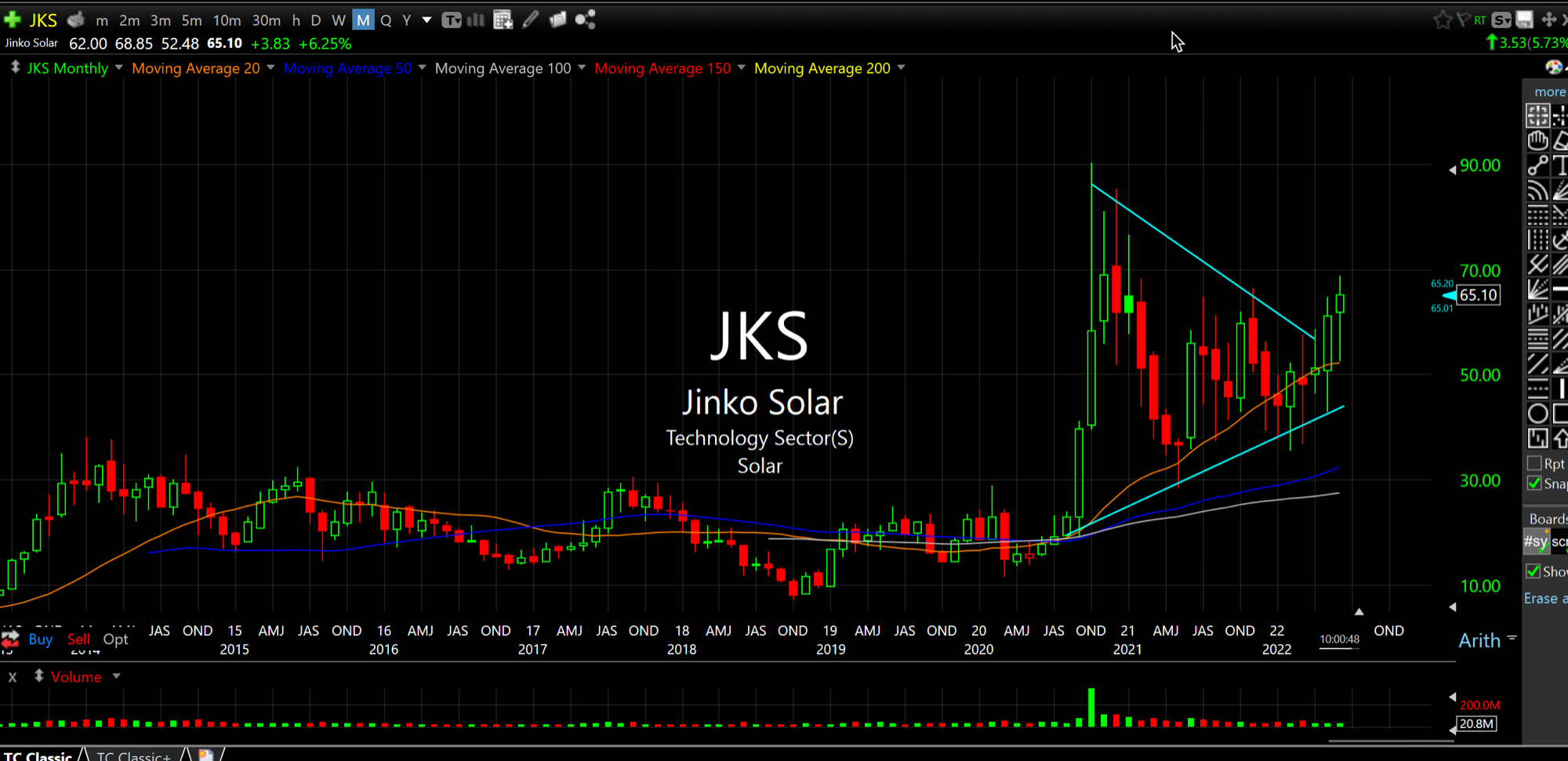 Weekend Overview and Analysi... Perspective on a Rangebound ...