02Aug10:20 amEST
Maybe They Should Take American Express...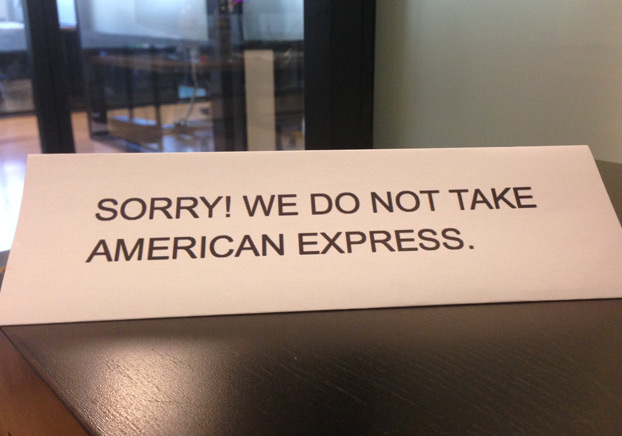 If you are old enough, like I am, to remember those Visa commercial from decades ago where they would truly lean into how many businesses did not accept American Express, it may be just enough nostalgia to push back against the idea that the major credit card stocks, V and MA especially, could have already topped out on a multi-year basis.
But that is my view, and it continues to be so despite the recent bout of bullish commentary on Visa's latest earnings and MasterCard for that matter, too.
Just this morning, the Caterpillar earnings selloff is garnering most headlines. CAT is in the Dow, of course, but so is Visa. And Visa is down pretty much the same percentage as CAT as I write this, but to much smaller fanfare.
On the updated Visa daily chart, below, we see a series of lower highs by price since the beginning of 2022--Actually, V put in a top back in July 2021 and has not come close to exceeding or testing it ever since. Moreover, Visa is getting rejected sharply now at its 200-day simple moving average (yellow line).
Adding all of these pieces up, plus the view that the economic and especially consumer will be in for a rough post-summer slowdown, on top of the lack of bearish sentiment about Visa, the case for a major top already in place with risk much lower is a strong one.
The other side of the argument states that the American consumer will simply never stop, and thus dominate brand credit cards like Visa will always win. As a general rule, that is correct and has been especially as we saw all of last decade, pretty much.
However, the wildcard (no pun intended) here is, as you would expect, inflation. Inflation is not just the boogeyman for central bankers but eventually for consumers, too--Even the big, bad, American consumer. Higher rates, costs, all catch up in due time with sticky, entrenched inflation and a Fed which is far too timid to actually crash inflation right here, right now.
Thus, the heroes of last decade, like V and MA, have a good shot a becoming the low hanging fruit for aggressive shorts in the coming quarters.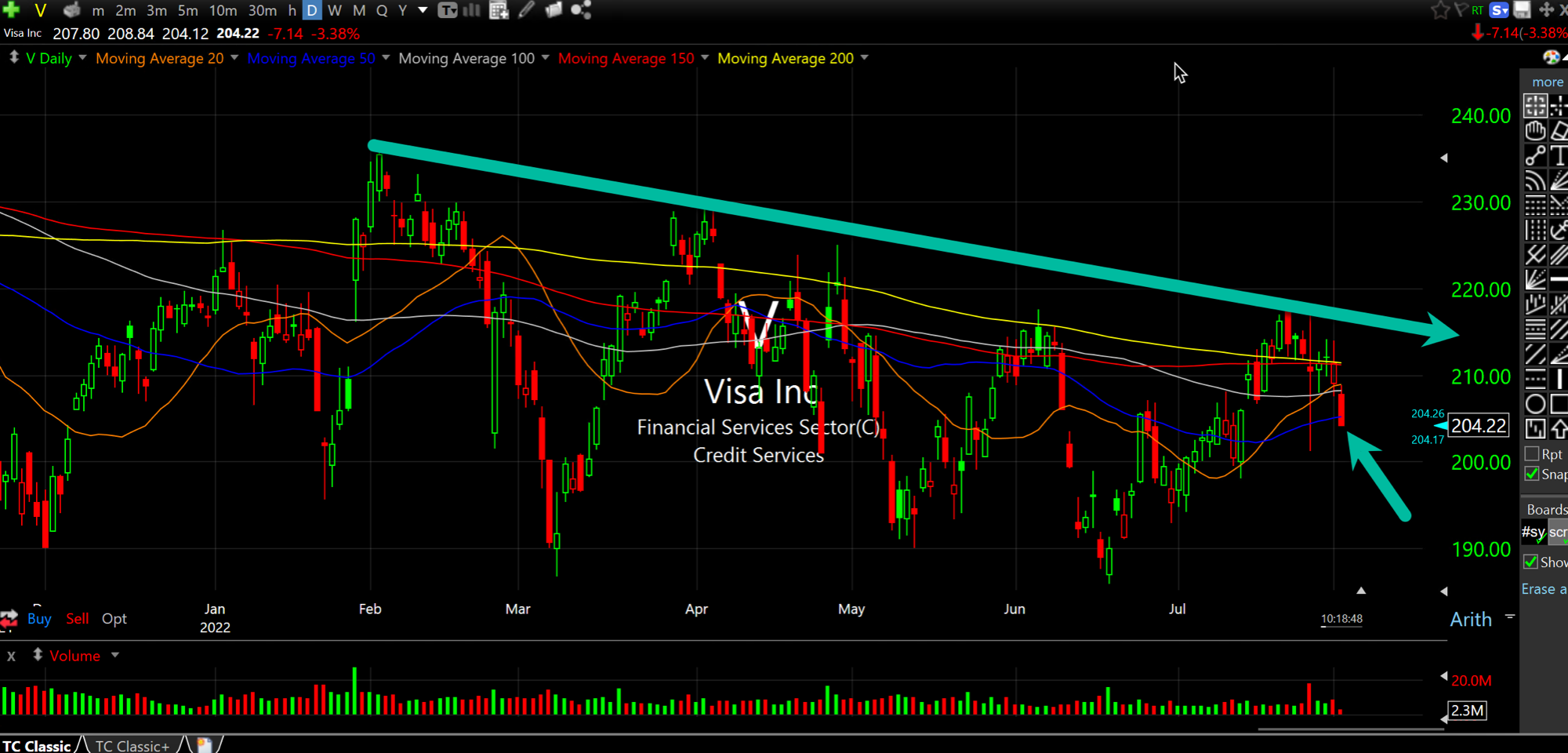 You Come to Market Chess to ... Feeding the Summertime Ducks