03Nov10:31 amEST
A Salty Dollar
If we were block out all of the Powell talk, theories, guesstimates, and whatnot, simply put the U.S. Dollar's resurgence since around 2:40pm EST yesterday (seen below on the UUP ETF daily chart) can explain most of the weakness in equities.
Sure, FTNT and ROKU are getting hammered after earnings. But, then again, COP is a stud in energy, as one of our Members flagged.
But unless and until the Dollar stops being so salty it is tough to see equities mounting even a holiday rally.
And as you can see, the greenback is up against prior resistance since late-September. A breach above this area and a new leg down in equities is a legitimate risk albeit with my base case still being to look for it in Q1 2023.
Still, this sort of market (even more than usual) demand flexibility. And a heavy cash position enables that mindset to flourish even more rather than digging in and calling bottoms or crashes just for the sake of it or perhaps to try to gin up some action.
The bottom line is that the Dollar is the linchpin, in my view, for much of what we are seeing across various asset classes and around the world. Powell wants to crush inflation but he does not want the Dollar to become a global wrecking ball to such a dramatic extent.
As usual, The Fed is trying to have its cake and it eat, too.
And, as usual, it will probably not end so smoothly.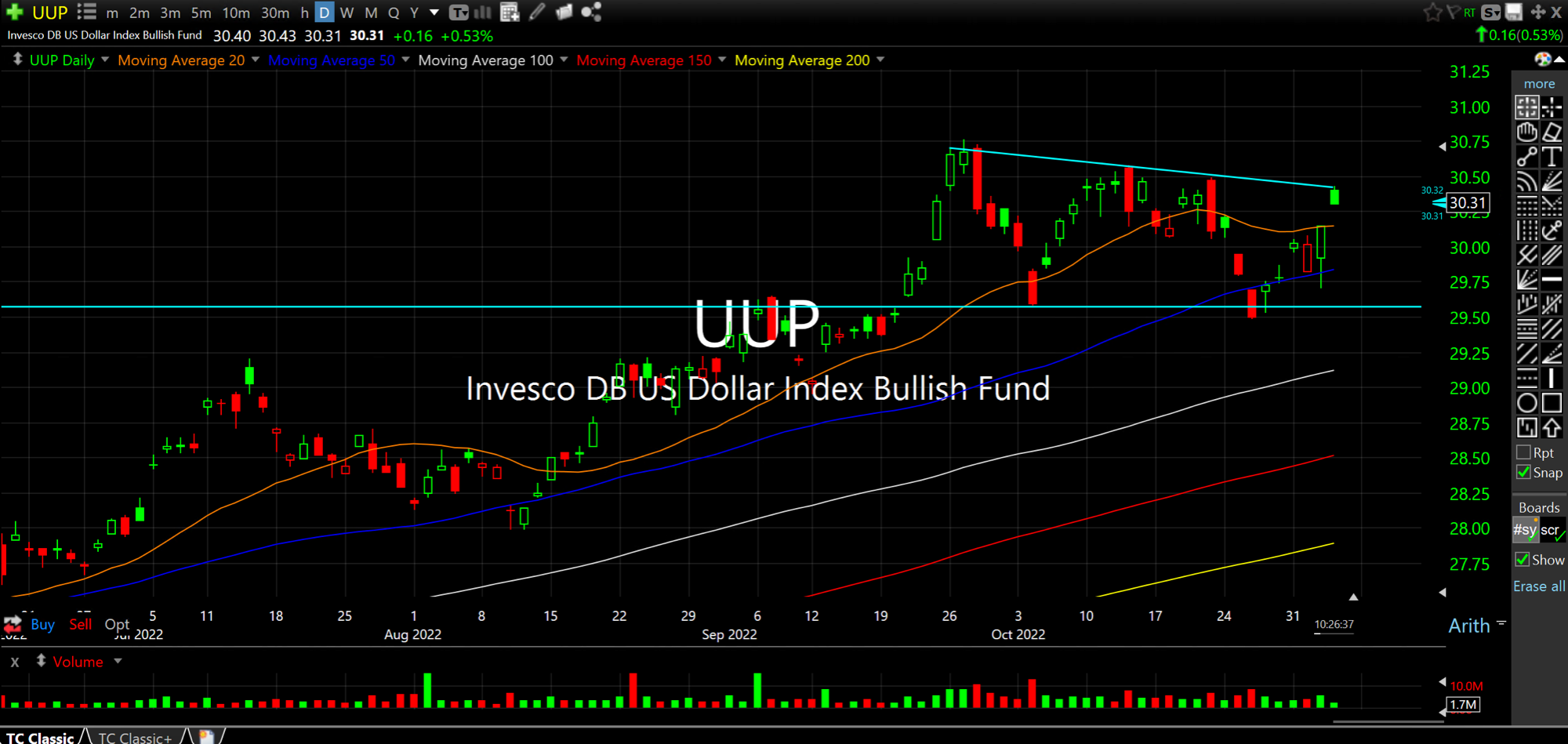 Stock Market Recap 11/02/22 ... The Last Good Shakeout 11/04...