09Nov10:38 amEST
We're On to the CPI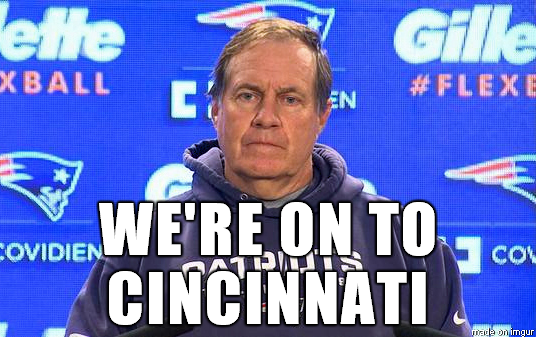 A lack of a decisive GOP "red wave" in the midterm elections look to have thrown some cold water on the market's recent rally, although this morning is not exactly a bloodbath, either. Still, the next main market event is coming up tomorrow morning and is arguably far more important in the near-term: The latest CPI (consumer price index) print as an inflation measure.
On a personal level there are few things I loathe more than analyzing markets around major elections. So, it is a relief to see most of that behind us now.
But with the CPI looming there are clear risks all the way around, even as the market has shrugged off recent earnings disasters like AFRM CVNA DIS LYFT UPST, among many others.
At the risk of being redundant I still think much of the current market boss down to on chart: The U. S. Dollar ETF (UUP, daily chart, below, which is the Dollar versus a basket of developed economies' currencies). The inverse correction to most stocks/most commodities has been apparent for a while now. And you can see the critical juncture the currency is at right now.
And the CPI reaction tomorrow likely reinforces that, either way.
Finally, there is the issue of crypto unraveling. Names like ARKK, COIN, HOOD, MSTR even TSLA are getting whacked off it and could continue to do so. The broad market fallout remains to be seen from that, as bullish seasonal flows are trying to counteract the unwinding.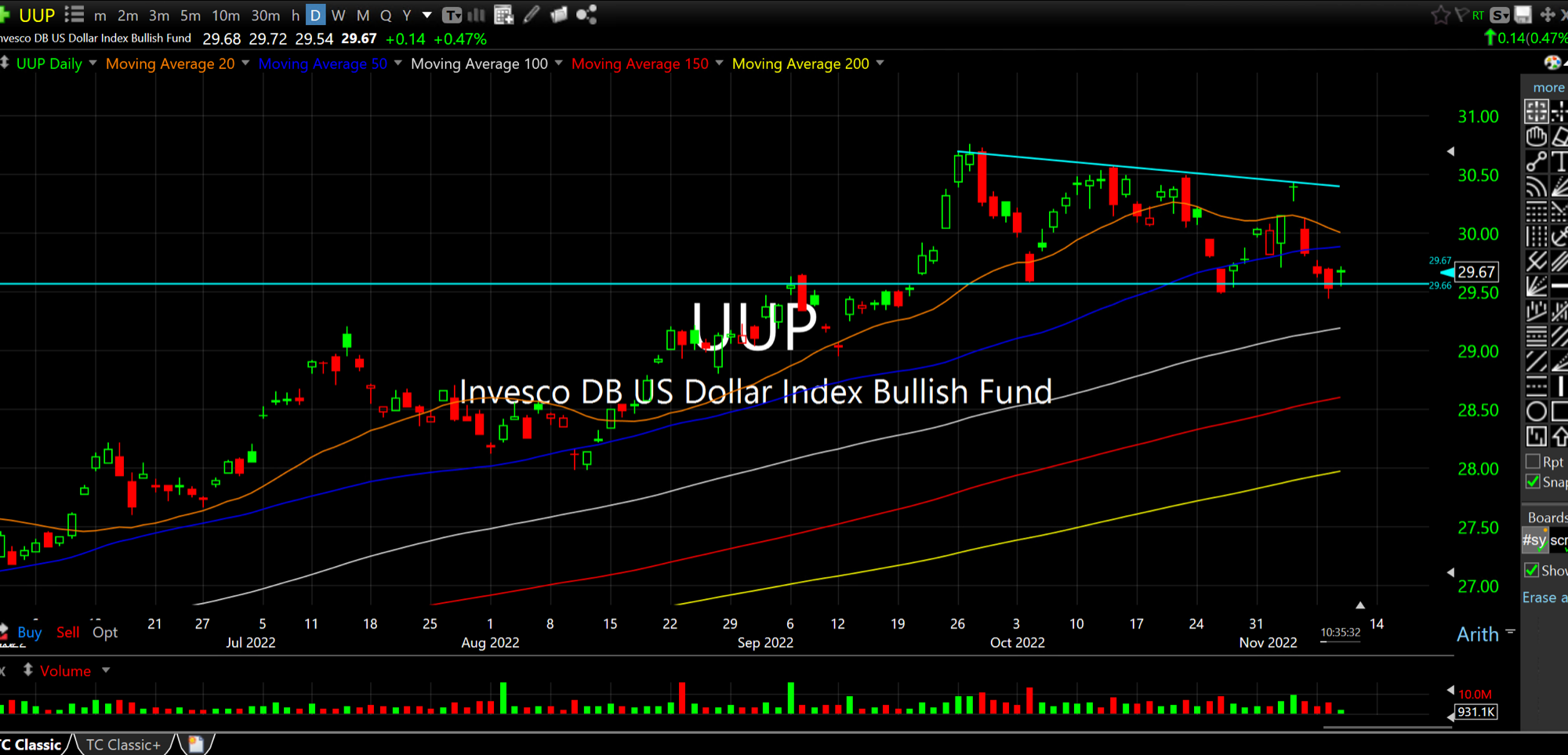 Stock Market Recap 11/08/22 ... Be Prepared for This to Happ...