14Nov11:05 amEST
Now That Feels More Like Fall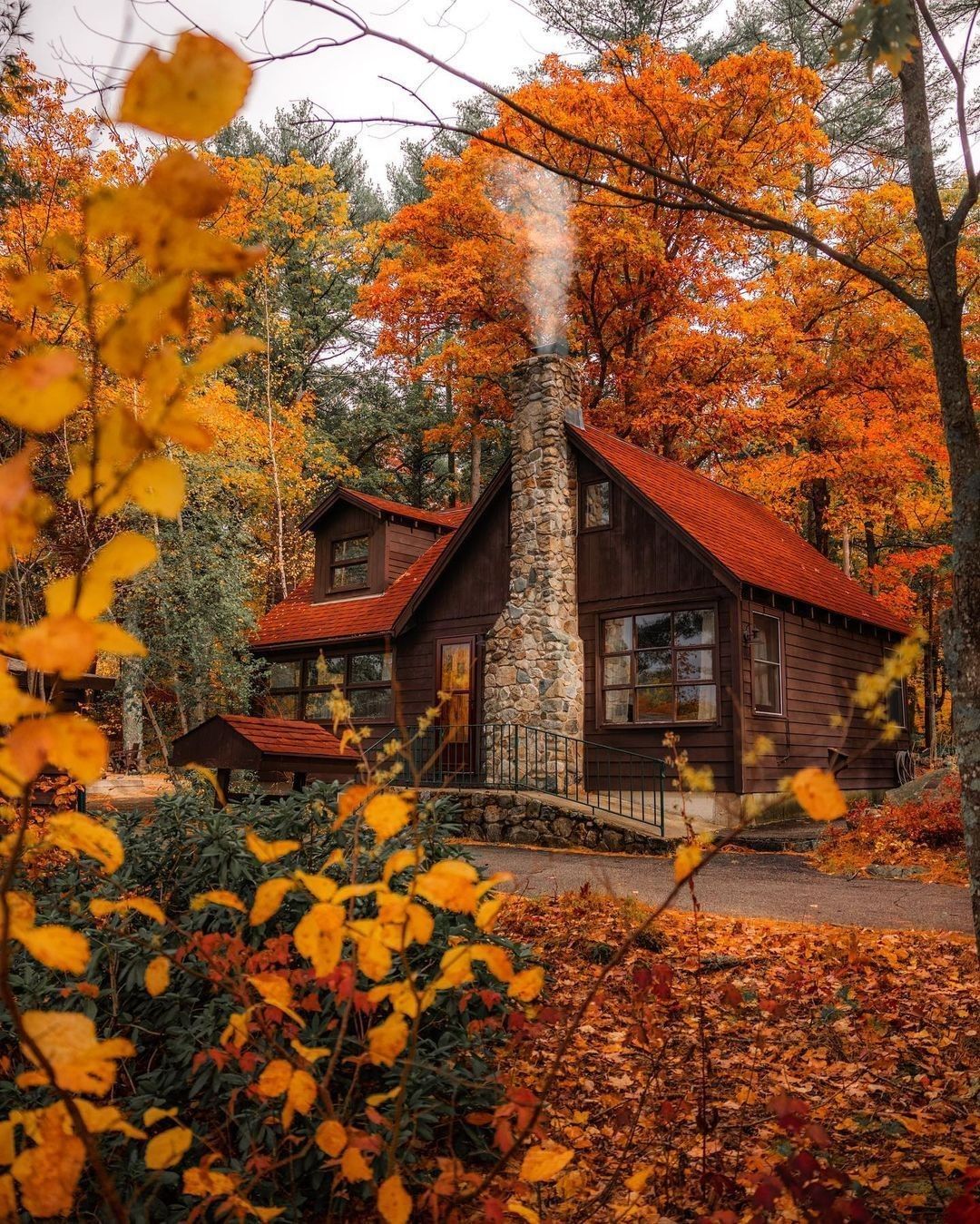 The weather is properly turning chillier this week (keep an eye on natural gas to see if a rally can actually stick now) as Thanksgiving rapidly approaches. In terms of stock market seasonality during midterm election years we could easily see a few bumps in the road leading up to Thanksgiving Day. However, as long as those dips stay relatively shallow (i.e. S&P 500 staying above 3800-3850) it is likely correct to hold off on aggressive shorts perhaps until late-December.
As for setups into this morning's mixed action, BTU in coal and PLL in lithium, respectively on their daily charts, below, continue to impress with strong technicals and relative strength so far today.
Overall, this morning's slight dip is par for the seasonality course, not to mention a breather after the epic squeezes last week. Now we hunker down and see if bulls can keep answering the bell in the face of the crypto fallout and another batch of earnings this week.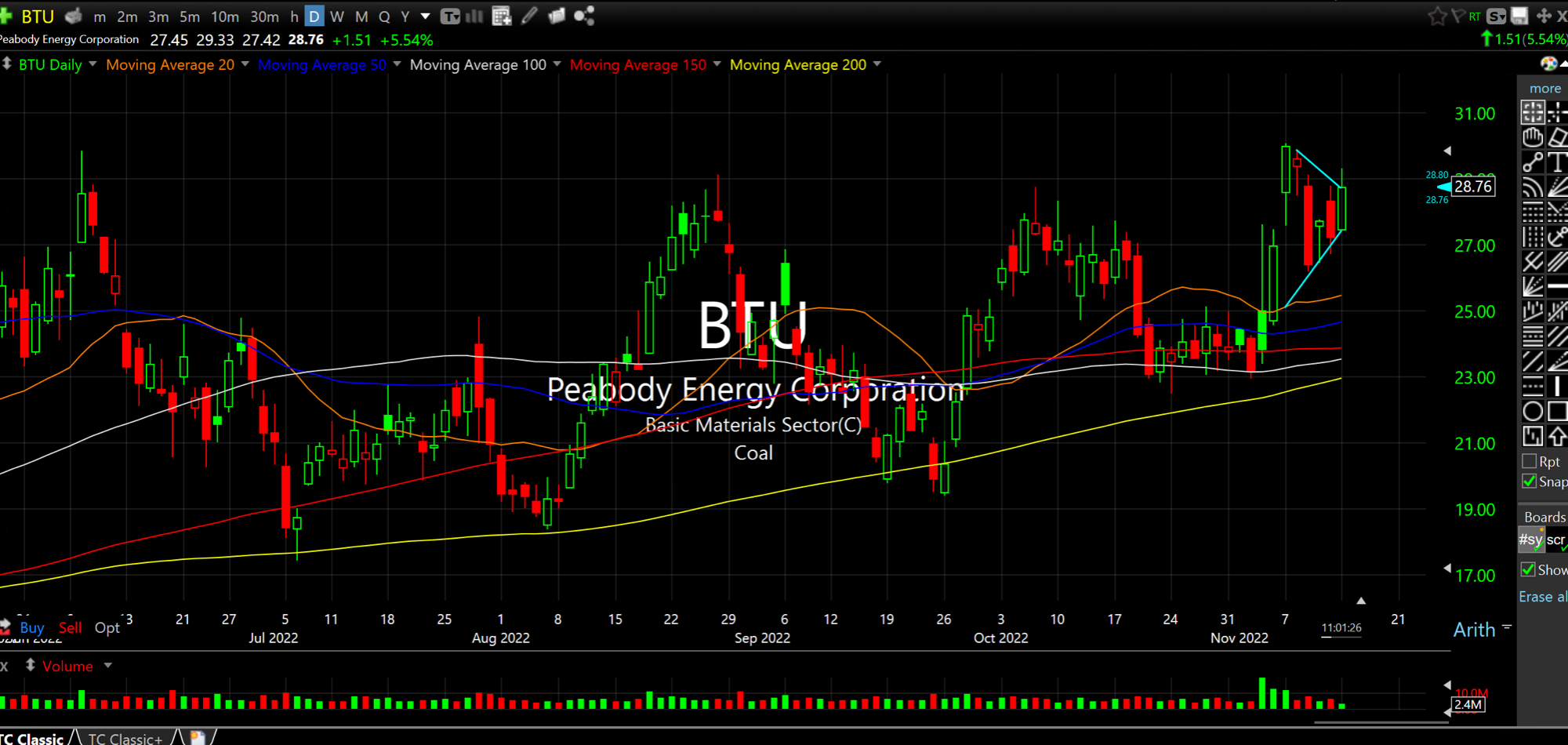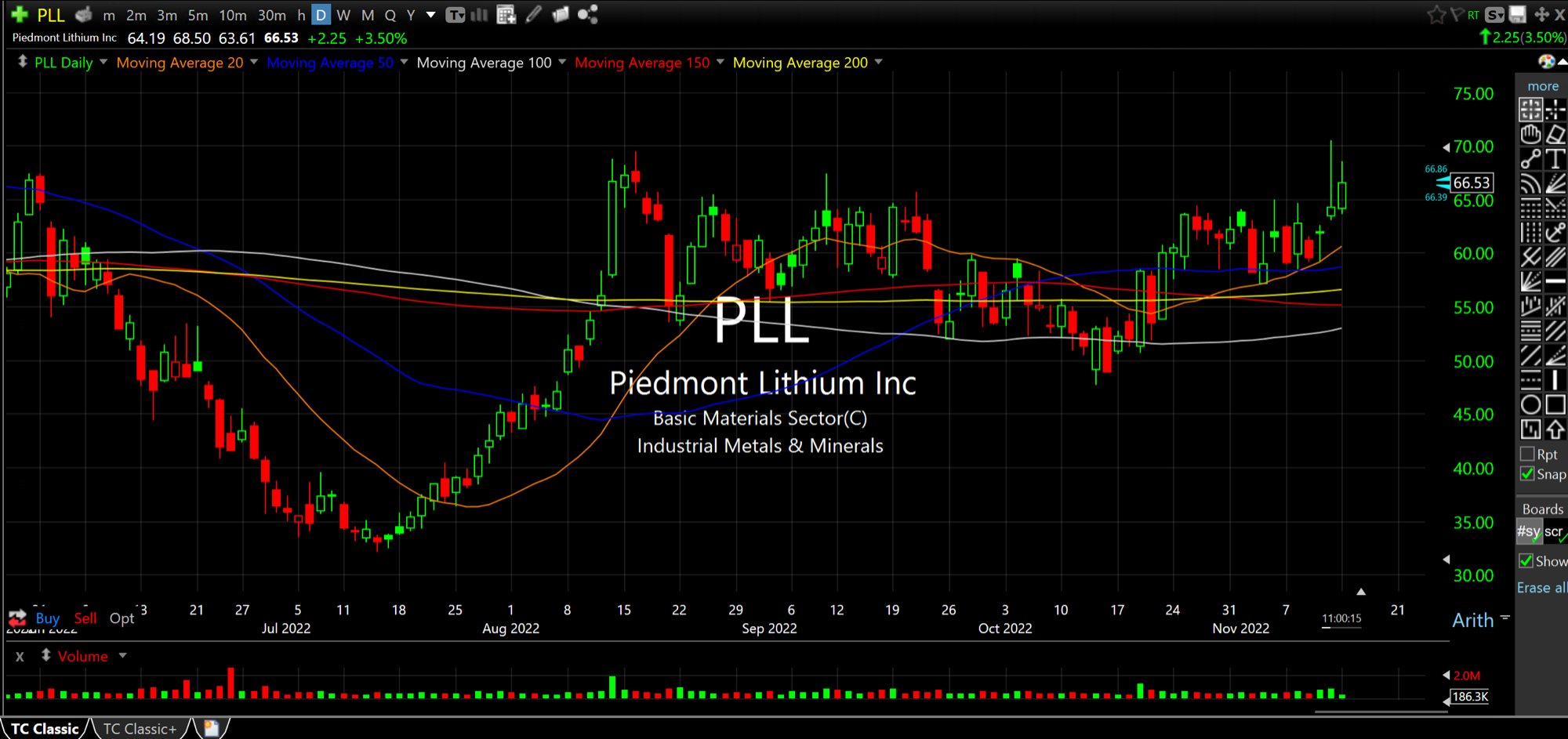 Weekend Overview and Analysi... Stock Market Recap 11/14/22 ...