15Nov11:13 amEST
Do Not Mistake Inflation's Kindness for Weakness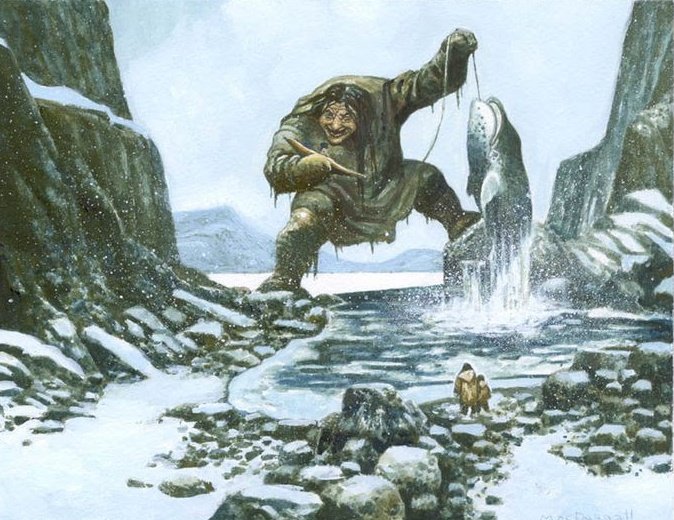 One of the most surefire ways in life to discern someone's character, or lack thereof, is how quickly they are to mistake someone's kindness as weakness, be it in friendship, romance, or business. As far as "tells" go, that one is as reliable as it gets and should thus be information used wisely.
In the case of the current market and economic landscape, with PPI coming in cool and Walmart rallying sharply off strong grocery sales and a decreased inventory glut we have equities broadly higher this morning.
As we have been noting with Members, the overall tone of equities since mid-October has been one of markets trying to trap in overzealous shorts more than anything else--The long side has not been easy, per se, even with the trend short-term pointing higher. In fact, seasonal trends dictate that may very well continue to be the case though Christmas.
However, we ought not be mistaking inflation's apparent easing off, or "kindness," as weakness.
Indeed, the longer-term factors (higher rates leading to slower commodity producing investment, fiscal spending in D.C. bent towards demand side economics, general commodity supply tailwinds, China re-opening, etc.) point toward inflation roaring back each time bulls celebrate its demise, as they are beginning to do right now.
So while TLT (Treasury prices, inverse to yields) are rallying with a higher low on the daily chart (below) I view it as a counter-trend relief rally only perhaps into the holidays, and nothing more.
Come 2023, especially, I will not be mistaking inflation's kindness as weakness and neither should you.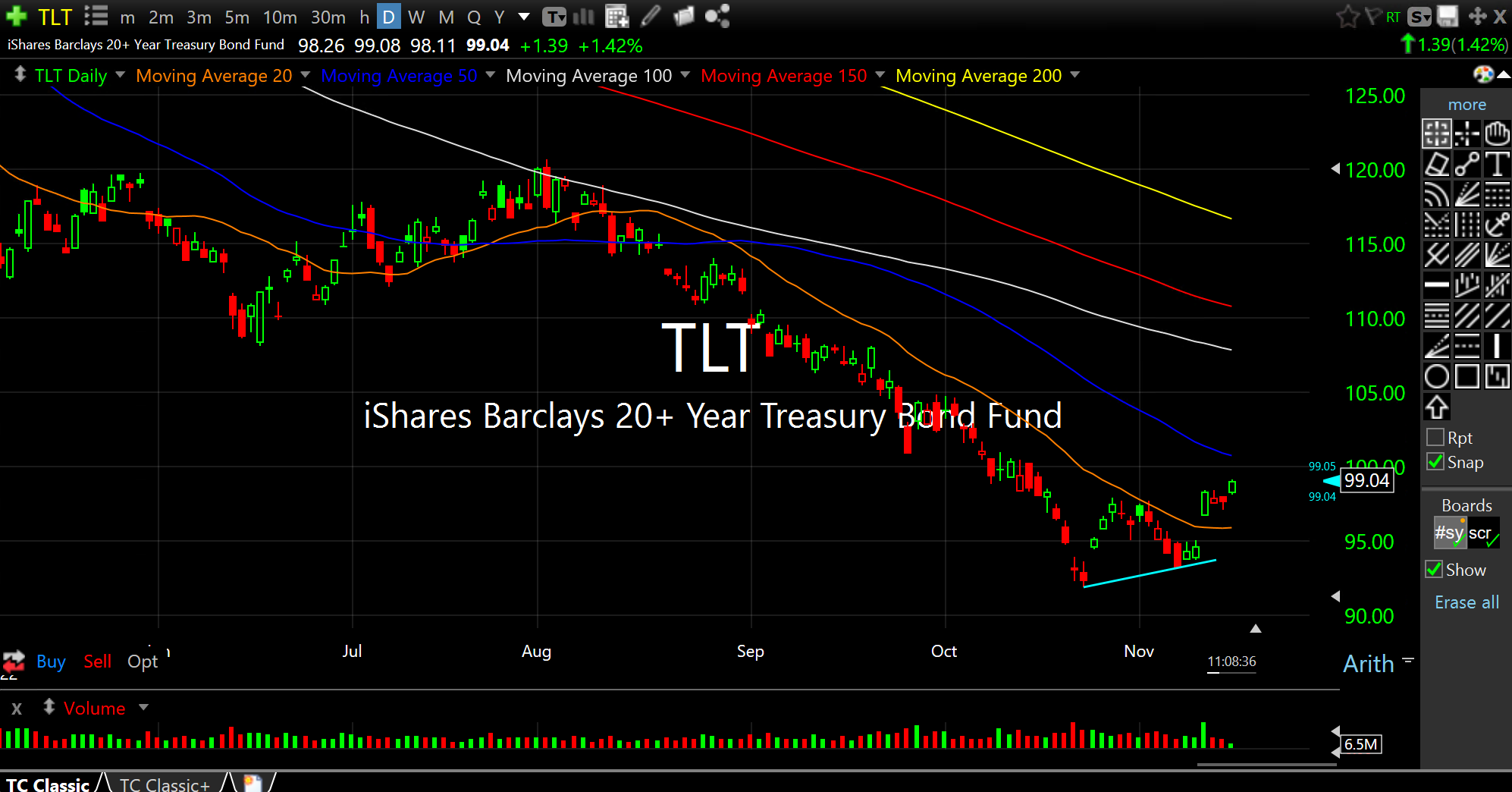 Stock Market Recap 11/14/22 ... Stock Market Recap 11/15/22 ...