25Jan10:34 amEST
The "Easy" Trade Setup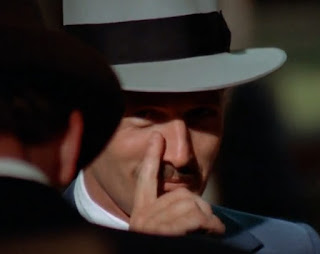 To be sure, there is no such thing as an "easy" trade in markets. In virtually all forms of speculation, you will hear many arrogant types boast about how great they are and how it all comes so easy to them. As an example, I cannot tell you how many brash poker players I have seen go on a hot streak and literally lecture the loser of a given pot about how they needed to play better, only for the loudmouth to eventually reappear in the same poker room months later asking various people to borrow money.
So, let me be clear that easy ain't easy, ever, when it comes to speculation.
That said, FedEx, the monstrous air courier with an iconic brand, has earnings out of the way. FDX remains in an overarching downtrend, as seen on the zoomed-out daily chart, below.
I view FDX as an "easy" short setup NOT because it is guarantee to work on the short side, but rather because we know exactly where we can define and manage the risk of the trade.
In other words, a protective cover-stop for a short should be placed just above that 200-day simple moving average, the yellow line on my chart. It is currently at $196 or so, so putting it at or just above $200 makes sense.
While the market may have another push higher in it to thoroughly confuse bears, as I see quite a few predicting, I prefer to simplify things: Even highly intelligent people, or perhaps especially them, tend to overthink major market trends. And I want to respect the overall bear market with prominent economically-sensitive names like FDX still clearly in bearish trends.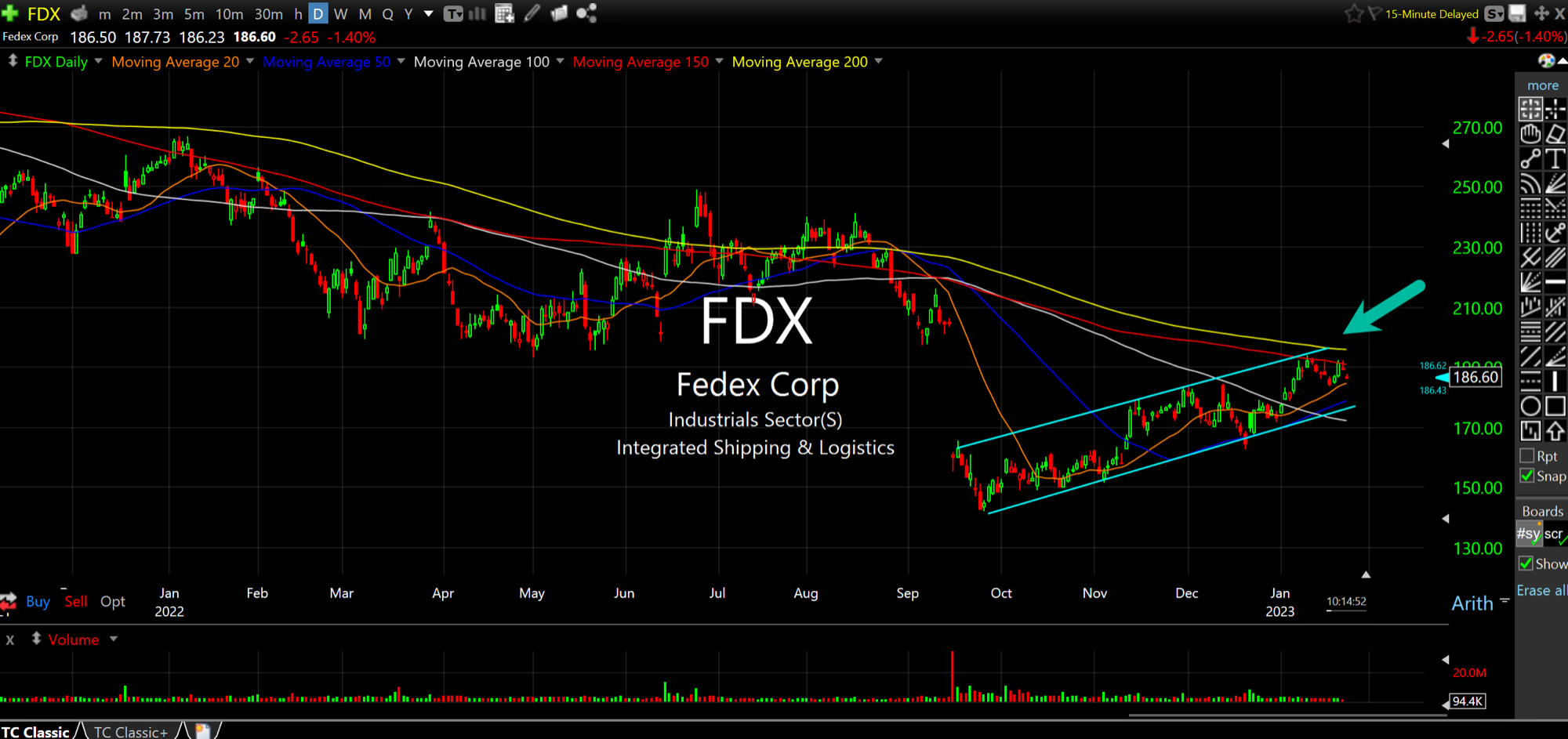 Stock Market Recap 01/24/23 ... Stock Market Recap 01/25/23 ...