02Feb10:12 amEST
Punxsutawney Phil Sees Six More Weeks Until the Next FOMC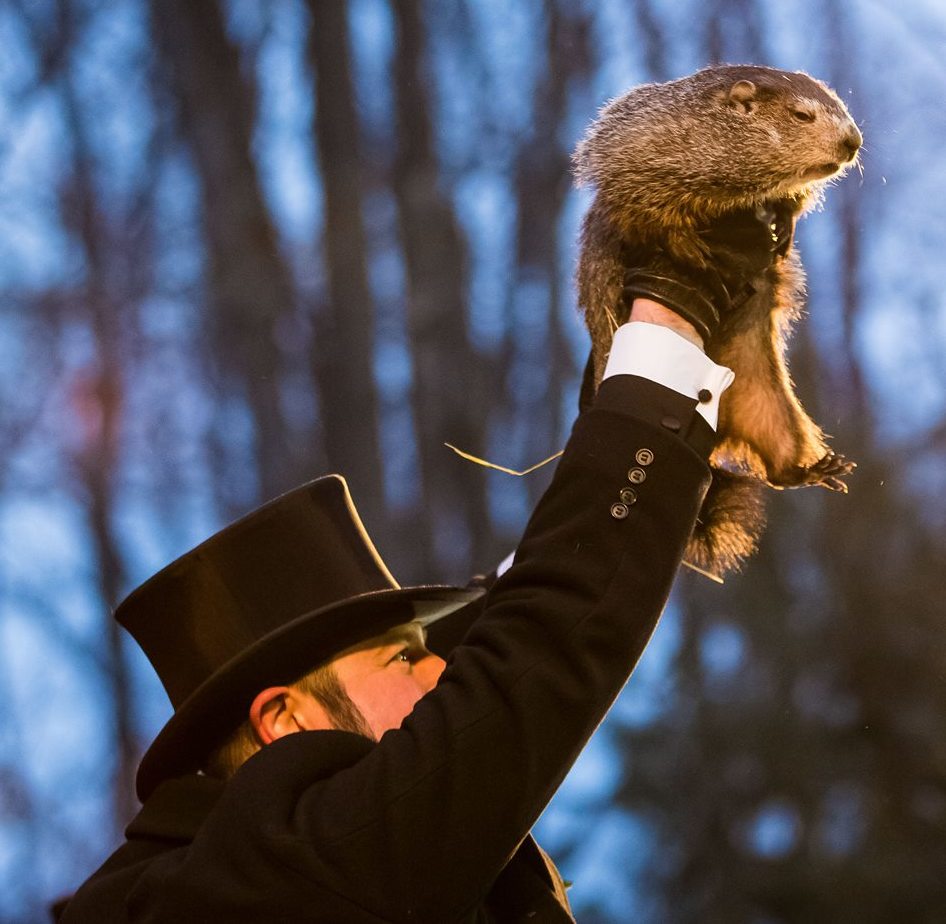 A rather subdued Jerome Powell (one who is aiming high at sticking a soft landing) at yesterday's FOMC press conference galvanized growth/tech stock and high beta bulls to run free, spilling over into this morning's open as META is up around 20% as I write this. Granted, we have AAPL AMZN GOOGL tonight, then the jobs report tomorrow morning.
However, you can feel the celebration in the air as bulls embrace their new bull market.
As for me, you will pardon my lack of emotions at the moment. After being quiet for a few weeks from a trading perspective I initiated a short earlier this morning with Members via a long SARK position in the ARKK ETF.
Simply put, I got what I wanted for a trade trigger: ARKK is rallying above a steeply declining 200-day moving average (yellow line) in the context of a very strong downtrend for quarters on end, and is now punching up through its upper Bollinger Band (top arrow) indicative of uniquely overbought conditions.
To be overbought in a downtrend with bullish emotions at fever pitch is a quality short setup, in my experience. In addition, the growth stock smorgasbord that Ms. Wood holds in ARKK is likely not out of the, well, woods.
It feels foolish, and looks foolish to be bearish here. But that is part of the deal. If bulls are correct that this is a new bull market, the trade can still work well if we get even a mere shakeout soon.
But as you know I continue to have my doubts about that thesis, even when the market feels like the film Groundhog Day and rallies on both good and bad news in 2023.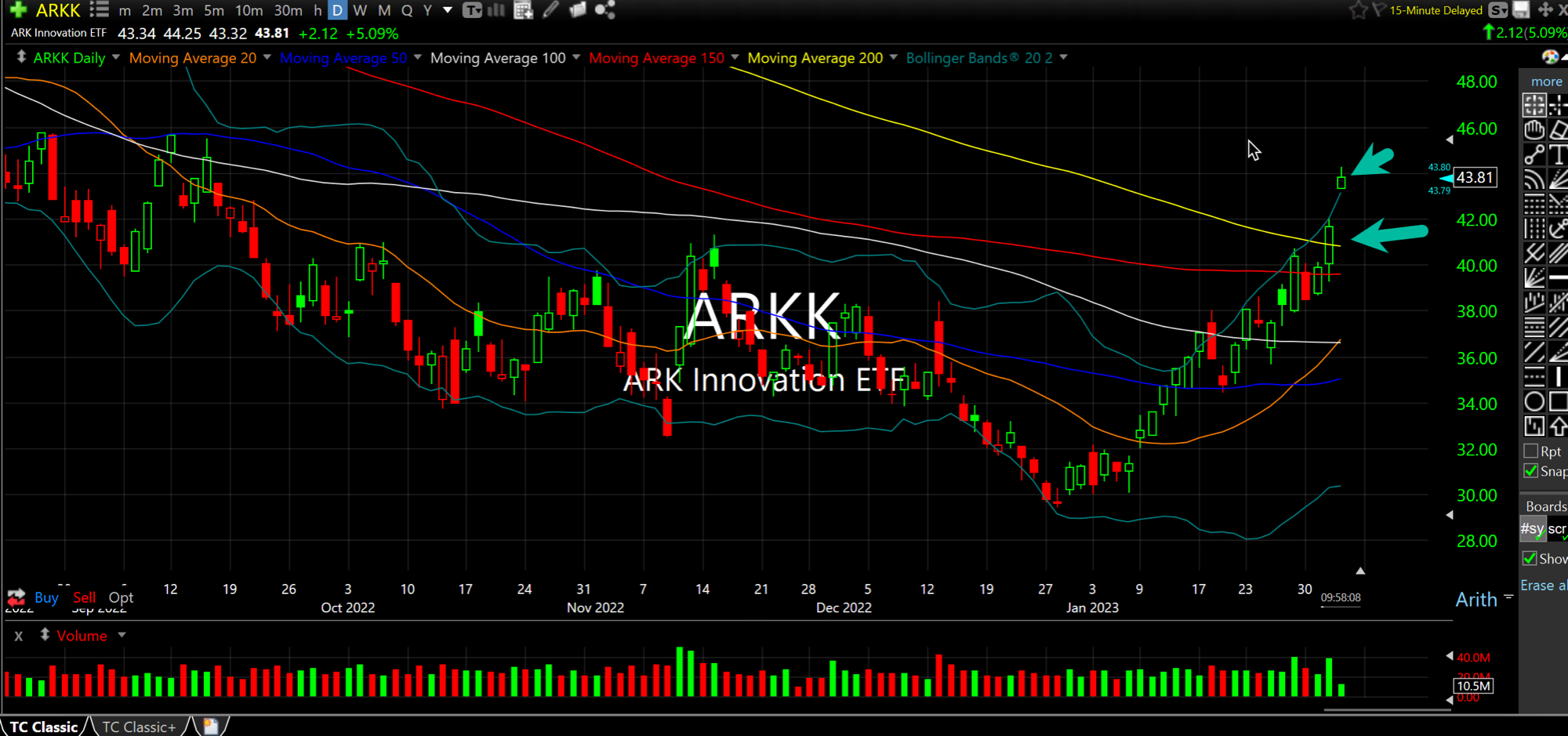 Stock Market Recap 02/01/23 ... Stock Market Recap 02/02/23 ...