01May11:22 amEST
Pre-Fed Pause with a Splash of NVIDIA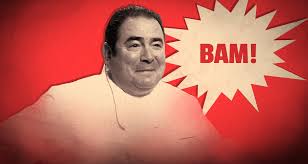 NVDA strength is masking an awful lot of red in tech-land this morning, although that is nothing new with this narrow market. The larger issue is whether the market is waiting totally on the Fed, come Wednesday afternoon with the FOMC. We also have AAPL earnings Thursday before the jobs report Friday to kick off the new month with a bang, either way.
Rates are also on the move higher, perhaps acknowledging a Fed rate cut is not in the cards. A pause may be but I am skeptical and continue to think another 25 bps hike is coming. As for the June FOMC, a lot can change between now and then, including any perceived debt ceiling risk in markets.
The fact that so very few market players and pundits are looking for a monthly bull flag on Rates for the 10-Year Note (below, looking enticing and tight) has me looking there for a surprise pop higher into summer.