01Jun11:29 amEST
It's Only Degeneracy When Charlie Munger Says it Is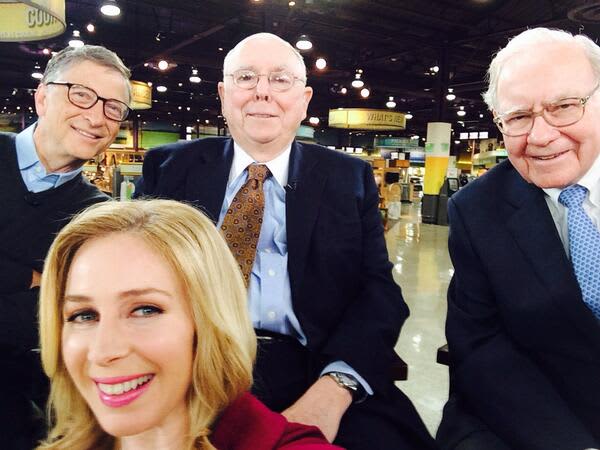 I must say that I find it a bit rich (richer than a Dairy Queen Blizzard, indeed) to see a slew of articles in recent months with an, "aw, shucks" vibe about Charlie Munger's "Alibaba Mistake and how to learn from it!"
In particular, Munger has been a sharp-tongued--unforgiving and even downright--critic of most things speculative, be it crypto or assorted leverage in trading. So to see his BABA (a hot-to-trot China growth stock) position become a regret of his is interesting, to say the least.
All jokes aside, the instructive point for us is that China has been weak, something we have noted here and with Members quite a bit lately.
The softness in both the FXI (China country ETF, daily chart, below) and KWEB (China internet stocks) has been largely masked and even ignored by bulls focused on the AI theme, NVDA, MSFT, and company.
With today's bounce in China, I am looking at another short entry coming right up. On the FXI, $27-$28, just above spot price, should be a good first spot to see if the bounce stalls. Note the prior broken support at that area seen below. Similar comments apply to KWEB insofar as chart structure. FXP and YANG are some China bear ETFs, with YANG having far more liquidity than FXP.
Overall, the market is sloshing around the 4200 level on the S&P in front of tomorrow's big jobs report. A hot number should cement another FOMC rate hike later this month despite how many are opening pining for a pause.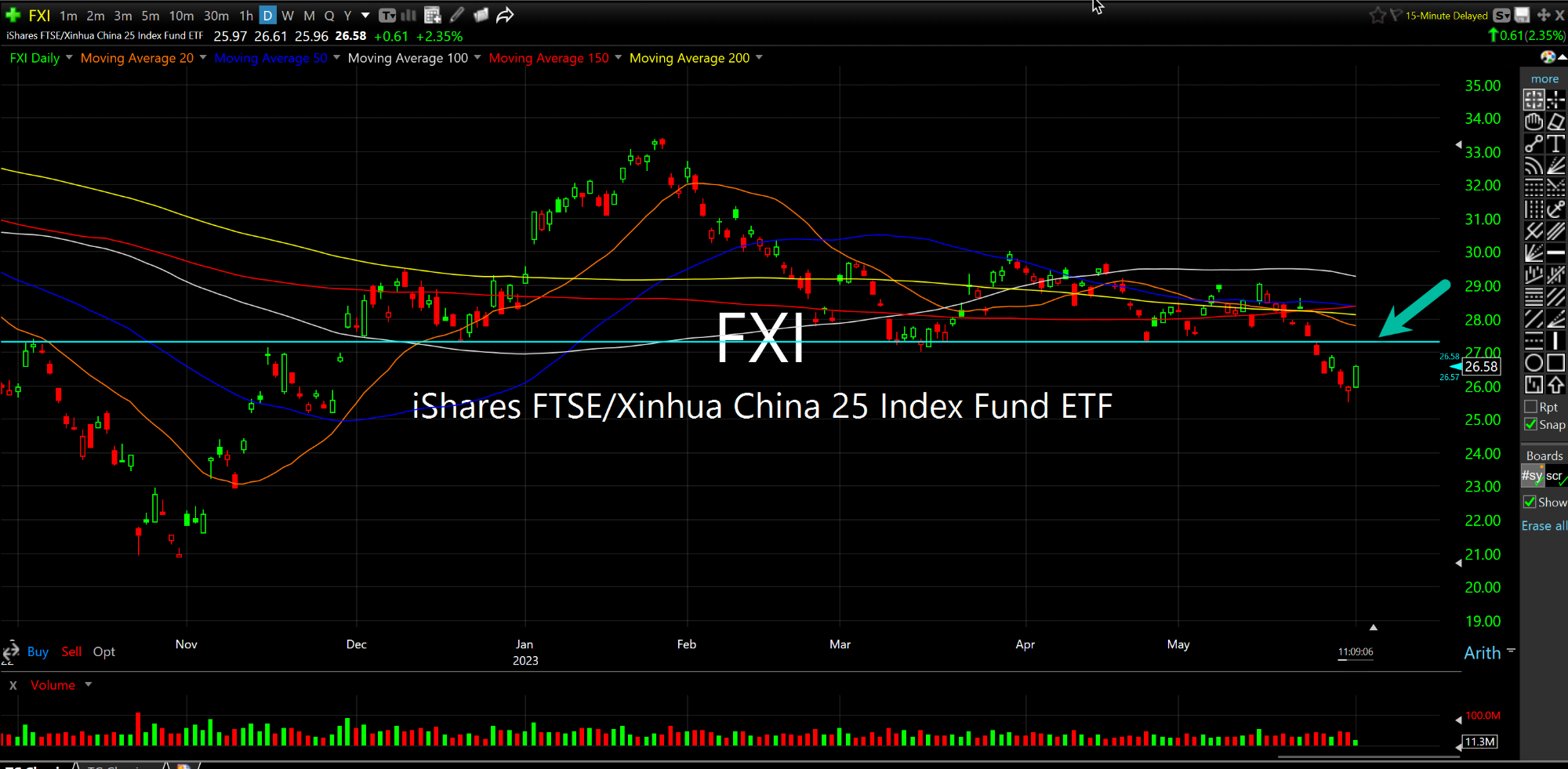 Check the Forecast Before An... The Pause That Wouldn't Refr...