16Feb6:12 pmEST
Six Secrets of Successful Bettors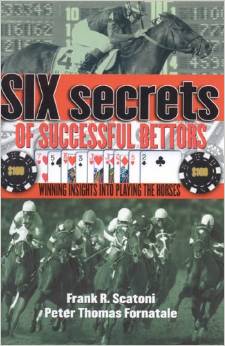 Authored by Frank R. Scatoni and Peter Thomas Fortanale, Six Secrets of Successful Bettors: Winning Insights into Playing the Horses is a very well-written and throughly-researched book with keen insight into the specific traits that successful gamblers share.
Throughout the book, the authors interview successful professional bettors across many disciplines, including horse racing, sports betting, and poker.
Specifically, the "six secrets" that successful bettors abide by are as follows:
1) They're not really gamblers; they're entrepreneurs whose business is betting.
2) They make the best use of available resources and process information in an elegant way.
3) They only bet when they have an edge.
4) They manage their money to maximize their advantage.
5) They know how to handicap themselves.
6) They know how to handle their emotions as well as their money.
I think you will find all of the those secrets apply incredibly well to successful trading, to boot. In particular, the first and third rules strike home as supporting the idea of being particularly selective and unemotional about which you trades you choose to actually take.
Overall, the book is a good read and well worth your time. If you are interested, it is available on Amazon.
Weekend Video Strategy Sessi... A Rocky Start for Commoditie...