27Feb10:11 amEST
Remnants of Old Fear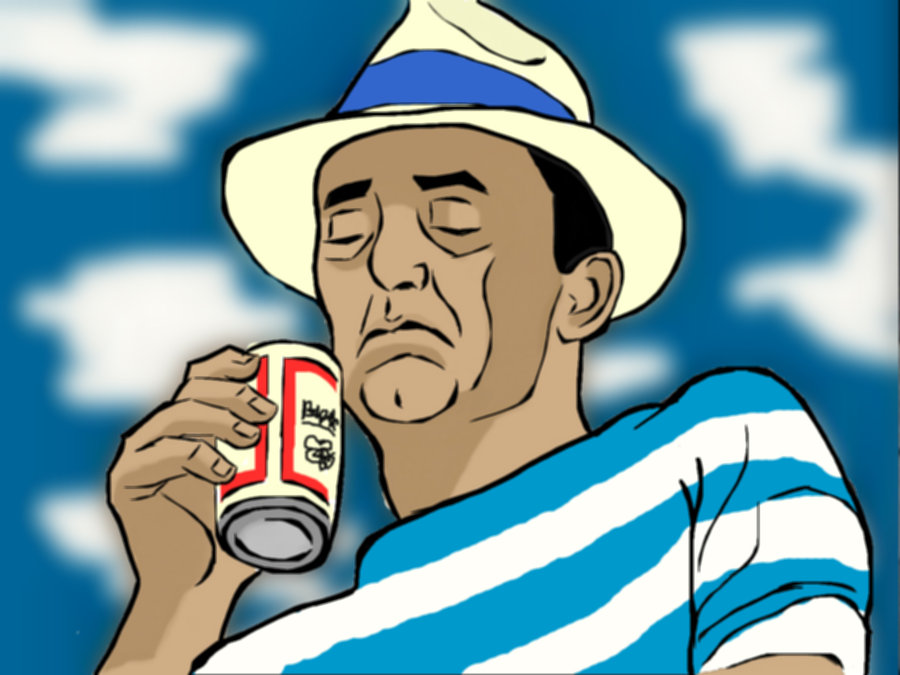 Although the financial crisis is a distant memory for most by now, especially considering the magnitude of this bull run amid relatively low volatility, Bank of America seems to have remnants of that old fear.
Specifically, on the zoomed-out weekly chart, below, we can see that price found resistance at prior support from July 2008, which happened to be when the Fannie Mae/Freddie Mac drama was unfolding. That price area is roughly $18-$18.40, where bulls ran into supply back in March 2014.
And then on the first trading day of this year, on January 2nd, BAC found resistance at that level, again. At the time, I discussed the notion of this overhead supply still being a concern, despite many calls for the bank to break much higher.
Since then, BAC has continued to respond to the remnants of old fear, moving lower and now potentially rolling over from a bear flag consolidation on the weekly chart. While it is true that larger XLF components like Berkshire are more important for my current FAZ long, this BAC action is a weak point which bulls will likely need to address if the recent broad market breakout is to hold.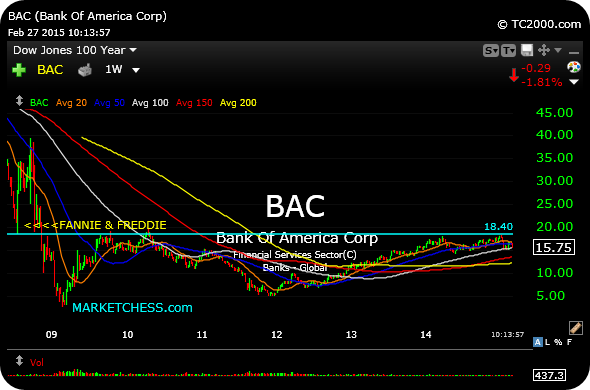 Stock Market Recap 02/26/15 ... No Longer Between the Hedges...