27Feb3:40 pmEST
Swapping Positions Into the Weekend; Chess Moves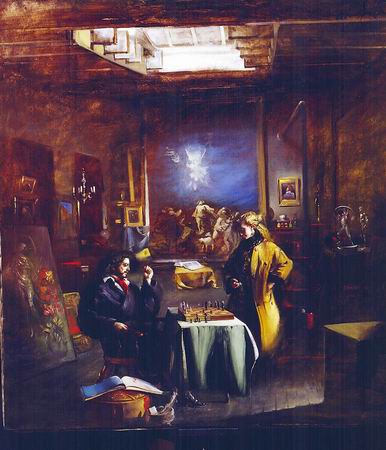 Headed into the weekend, I went long SOXS at $11.32, with a stop-loss below $11. This is a 4% position-size, and is the triple-bearish ETF for the semiconductor sector. The top two components in the SMH ETF, INTC and TSM, are closing the week out weak, and I am betting they will lead the group lower next week.
I also went and sold out of my TBT long here at $43.28 from my $43.73 entry yesterday for a small loss. I do not like the way bonds bounced back today, and REITs are reversing up, too. I am going to change my mind on the position and step aside for now, looking to get back in potentially next week.
As it stands, I am long CRTO FAZ SOXS and short CAT into the bell as we conclude February.
I will discuss the market as a whole and plenty of actionable ideas on Sunday in my Weekend Video Strategy Session.
Have a great weekend and I will see you there!
Trapping the Big Cat with a ... Saturday Study Session 02/28...